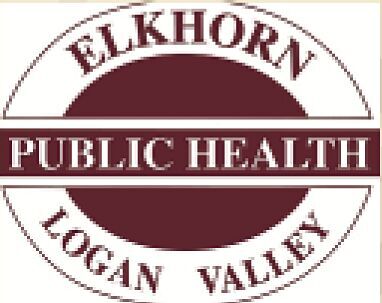 Elkhorn Logan Valley Public Health Department has not produce an updated risk dial since Dec. 22 as staff at the department has been busy with more important work—namely, organizing vaccination clinics in accordance with the state's delivery plan.
Early Friday morning, Nebraska Department of Health and Human Services was reporting that Burt County had seen just 18 of its 526 total positive cases within the last 14 days. Those figures indicate only three more positive cases in the prior three days.
Statewide, 173,591 people had tested positive for the virus as of Friday morning, according to the DHHS. The department says two-thirds of them, 117,589, have recovered.
Locally, Melanie Thompson with Elkhorn Logan Valley Public Health said numbers for Burt County are dropping. On Friday morning, the county was looking at 13.21 cases per 100,000 residents, "That is by far the lowest in the department."
More vaccine is expected to arrive in Nebraska this week. During a Facebook Live session Thursday afternoon, DHHS' incident commander, Angie Ling, said the state expects 11,500 doses each of Pfizer and Moderna vaccine and will be distributing them through the state's vaccination plan.
Area nursing homes are coordinating vaccinations with their pharmacy partners. Oakland Heights saw its staff and residents inoculated Dec. 28. Arbor Care Center in Tekamah was scheduled for vaccinations Jan. 9. Both facilities will have second shots administered three weeks after the first. It is recommended that both shots be of the same product.
The Pfizer vaccine was 95 percent effective and the Moderna vaccine 94 percent effective in phase three clinical trials. Comparatively, the flu vaccine is generally 40 to 60 percent effective. Neither vaccine contains a live virus and cannot give individuals COVID-19. Rather, it works by stimulating the body's own defense mechanisms against a specific protein present in COVID-19. Although the vaccine works at a cellular level, it does not alter a person's DNA because it never reaches that part of a human cell.
The COVID-19 vaccine is not yet available to the public. The CDC has not announced a date, but it's expected to be spring before sufficient supplies are available to begin mass vaccination. The Nebraska Immunization Program and statewide partners continue their planning for COVID-19 vaccine distribution and administration.
Ling said Thursday that shots will be available for everyone who wants one—eventually.
Vaccinations at long-term care facilities and for front-line medical personnel and first responders are part of what the state calls Phase 1A of its distribution plan. Thompson said the developmentally disabled also have been added to Phase 1A, which is slowing the shift to 1B in ELV's four-county area. She said EMTs are being vaccinated, but the area's large developmentally disable population must be addressed first before the department can move on to firemen who don't answer rescue squad calls, for example.
"We want to get vaccine into the arms of people as soon as we can," Thompson said, "but there are tiers for a reason and we need to hit them first."
Phase 1B, which has already begun in some places, includes, people 75 and older who don't live in a congregate setting, as well as firemen, education, food and agriculture workers, members of the utility and transportation sectors and corrections staff.
Ling said census figures indicate Nebraska has somewhere around 130,000 residents 75 and older not living in long-term care centers. She said several venues soon will be available for those seniors to get vaccinated, but final details had yet to be worked out. That information is expected late this week or early next week. She said HHS will have a phone number, and an online platform, available in a couple of weeks where seniors can register for a vaccination.
Some health departments, like Three Rivers Public Health, for example, are already compiling names for a preliminary list.
The department, which covers Washington, Dodge and Saunders counties, issued a statement a week ago, saying residents age 75 years or older in its jurisdiction can sign up for a COVID-19 vaccine list.
The form for the contact list can be completed by visiting nalhd.sjc1.qualtrics.com/jfe/form/SV_cFU8KpGUaby2QAZ.
Those who submit a form will be notified when a vaccine is available, which may take several weeks.
"We have had a lot of interest in individuals wanting to get the COVID-19 vaccine, please know that we are working through our phases and tiers as quickly as we can," Three Rivers Executive Director Terra Uhing said in a press release Jan. 4. "Please be patient with us as we only have a limited amount of vaccine at this time."
At ELV, Thompson said they don't have the staff or the resourcs to make the call-backs needed to implement such a list. She urged area residents to wait until the state rolls out its registration platform.
At a press briefing last week, Gov. Pete Rickkets said the more infectious strain of the coronavirus had not yet been identified it in Nebraska, but it is likely to surface at some point given our proximity to Colorado—one of the states where it has been identified
"While we believe that this strain could be more easily transmitted, it is not something that we expect will change the tools we use to respond to the pandemic," the governor said. " This is still very new, and we're learning more about it as time goes on."
Dr. Gary Anthone, chief medical officer and director of public health for DHHS, said that although the new strain appears more infectious, it does not appear to cause a more severe infection. Dr. Anthone added that the new strain also appears to be detectable by current testing regimens and that it appears to be covered by present vaccines.
He said vaccines are vital in turning the tide in this pandemic, "but we still have a ways to go. Basic precautions remain our best protection until we can begin mass vaccination.
"Now and in the coming months, it's critical that we do our best to limit opportunities for the virus to spread. Being consistent about prevention helps ensure our health care system remains available for everyone who needs it. The basic precautions of a wearing a mask, hand washing and staying home when you're sick are still our best defense against infection."
Anyone who may have been exposed to COVID-19 should quarantine and get tested, the doctor said. Nebraskans are reminded to wear a mask, watch your distance, wash hands often, and avoid the 3Cs – crowded places, close contact with others, and confined spaces – every time you're away from home.