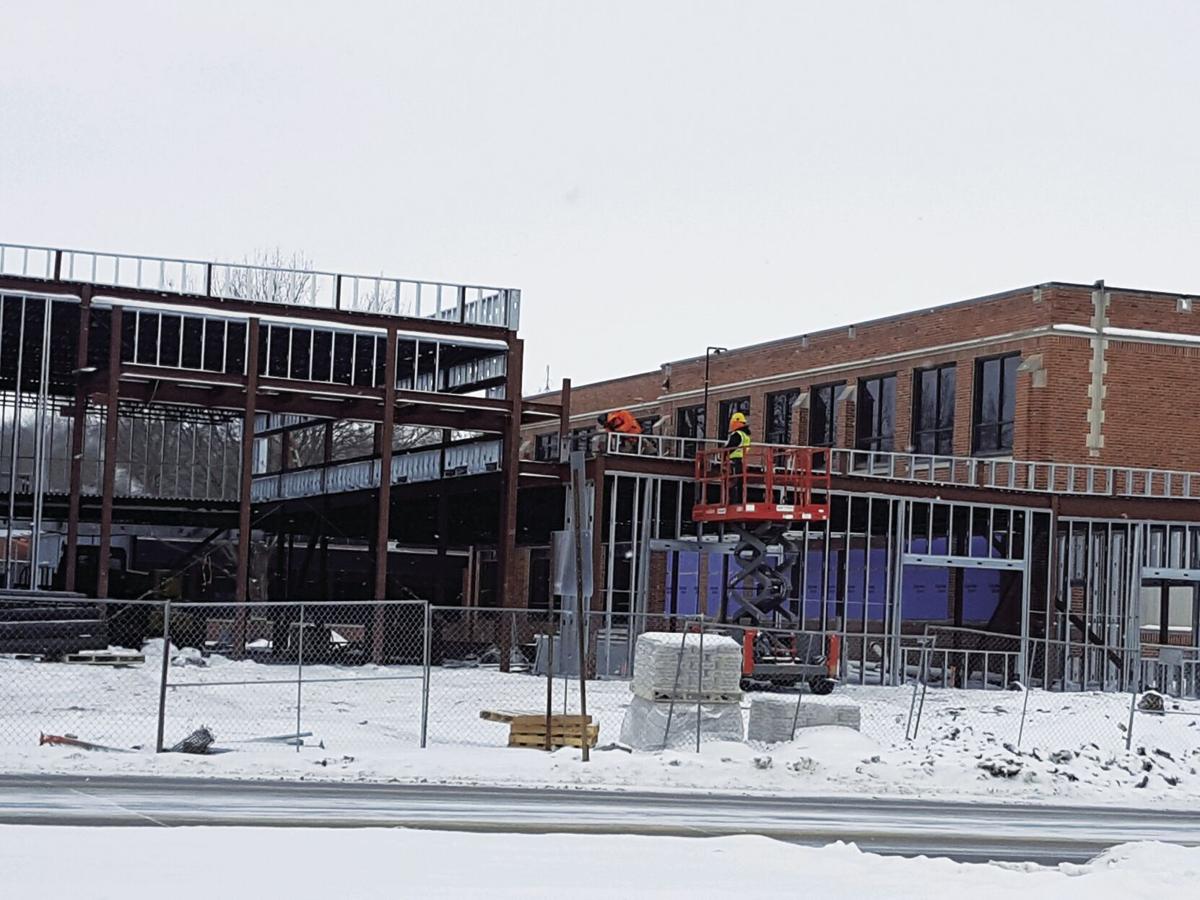 The Tekamah-Herman School Board learned at its Feb. 8, meeting that the cold weather is slowing down the construction of the new school building. According to a representative of Hausmann Construction, the dip in temperatures has meant a corresponding decline in productivity.
The locker room floor was scheduled to be poured this last week. This was delayed due to the below optimal temperatures. Board members were informed that ground-thaw units could be applied, but that would be much more expensive.
Now, it may be next week before the crews can resume work on the locker rooms. The next major step will be the gym slab being laid. That should happen in the next couple of weeks, the representative said.
Roof work has also been affected. Finishing this project should resume next week. Steel work (metal studs) should be finished in the next two weeks.
The good news was that electrical work has been proceeding according to schedule. The representative offered the board members a tour of the progress. The board members (graciously) declined until warmer temperatures came about.
On the fiscal front, the board voted to approve a resolution authorizing the redemption of the District's Certificates of Participation – Series 2017. According to Superintendent Dan Gross, this could result in an estimated savings to the district of $25,000 to $30,000.
The board also voted to accept the resignations of two teachers at the end of the current school year. Gross said Katie Mencke and Stan Mencke are both veteran teachers looking to enter retirement.
The next meeting of the Tekamah-Herman Board of Education is scheduled for Monday, March 8, at 7:30 p.m.