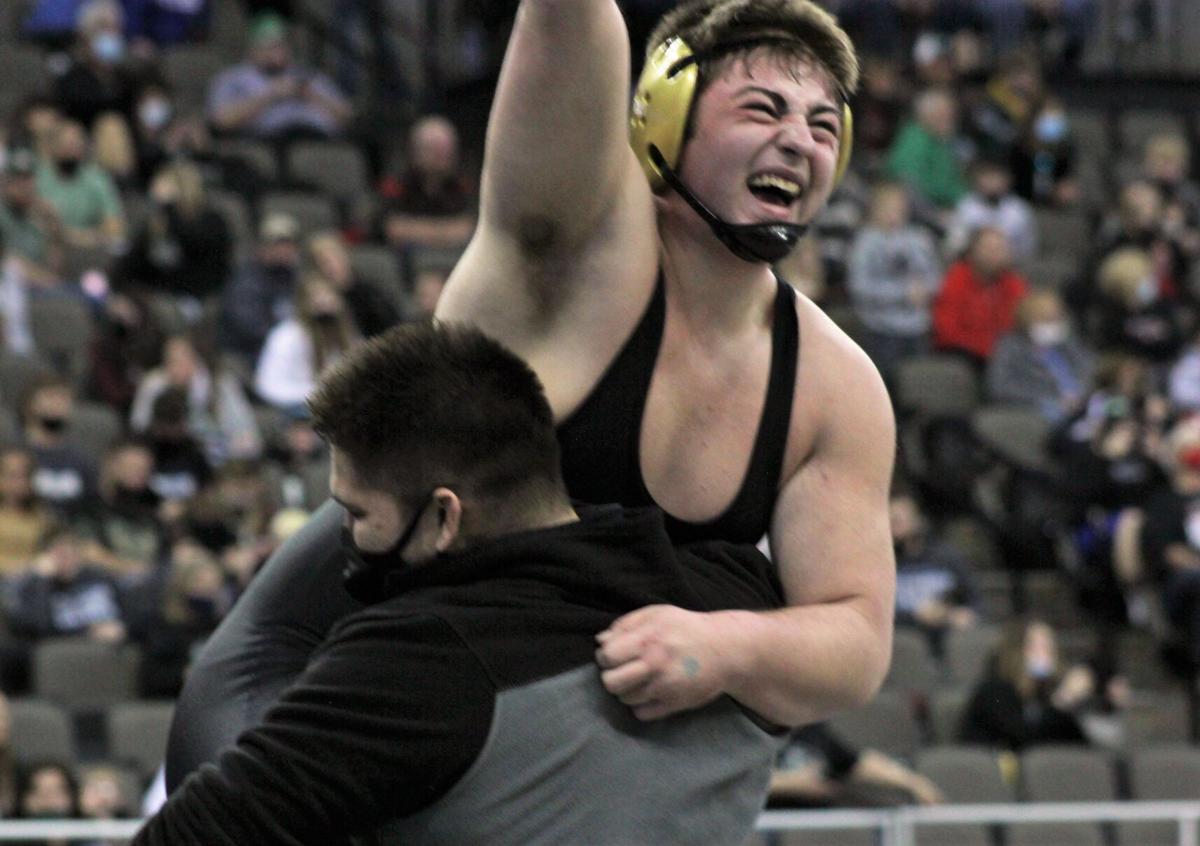 Sophomore Daven Whitley came one win short of the medal podium at last year's state wrestling tournament. This year, he came through wrestlebacks to claim sixth place at 285 lbs. in the Class C state tourney. The win marked the first state medal for a BRLD wrestler.
Listed as 260 pounds on Wolverines' football roster, Whitley went into the meet with 30-6 record.
Being a third place winner at the District 3 meet put Whitley up against Connor Asche, of Fillmore Central, a second place medalist from C-1. Asche won with a fall at the 2:50 mark.
In the consolation rounds, Whitley needed three wins to get to the medal round. He opened with a pin of Vance Smith of Sutton. Next, he decisioned Zach Burr of Syracuse 4-2. In his next match he took on Jake Ingwersen of David City, a district champion who was upset in the second round. The BRLD Wolverine took the win with a 3-0 decision.
In the medal rounds Whitley drew a familiar opponent in the consolation semifinals, Conner Asche, his first round opponent. The Panther senior pinned Whitley at the 2:42 mark. Whitley wrestled against Gunner Bailey of Central City for fifth place. Bailey won by fall in 2:15, ending Whitley's season at 33-9.