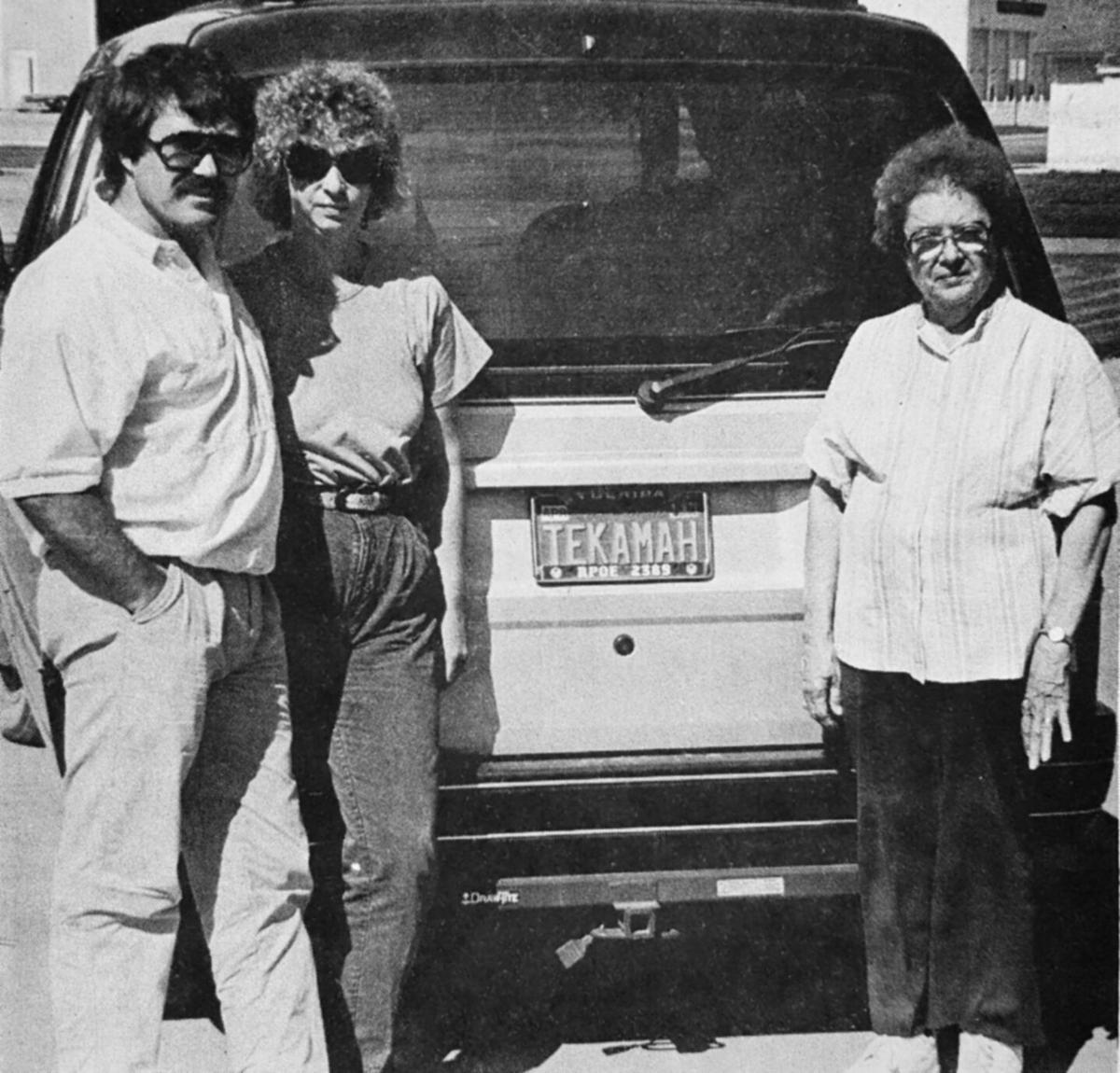 1 Year Ago (2020)
Volunteer efforts last week helped complete the move of Tekamah-Herman-Decatur Community Church Council's food pantry from the west end of the Chatt Center to its new home in the former Cottonwood Clinic building located at 9th and L streets, across the street from Arbor Care Center on the city's east side. The volunteers—including several from i-Help, the student service group at Tekamah-Herman High School—helped move roughly 5,000 pounds of food and fixtures out of the old space and into the new.
5 Years Ago (2016)
Tekamah Care and Rehabilitation Center, formerly the Golden Living Center, has been acquired by Cottonwood Healthcare, a leading provider of senior services in Nebraska. The acquisition is part of a larger deal that includes 22 other healthcare facilities in 18 counties in Nebraska.
10 Years Ago (2011)
A recent report issued by Nebraska Farm Bureau estimates Burt and Washington county farmers lost $15.1 million in net farm income to the Missouri River flood while businesses in the two counties lost a combined $57 million in economic activity. The two counties were the hardest hit in Nebraska, the report stated, with Burt County leading the state with $8 million in lost farm income. The 14 counties along the river show combined losses of $144 million.
20 Years Ago (2001)
Tekamah-Herman's girls golf team made its second straight appearance in the Class C state tournament. Sophomore Sherri Hoier paced her team with a 194, good for a tie for 29th. Her total was the lowest score ever shot by a Tiger girl at the state meet. Her 92 on the tournament's second day also was a school state record. Ashley Karls placed 49th with her 208. Jacqui Garrison tied for 50th with her 209. Janelle McAndrews and Jacque Mencke completed the Tiger scorecard. Coached by Bill Ferguson, the team placed second in the District 2 meet where Hoier was the individual medalist.
30 Years Ago (1991)
Tekamah-Herman FFA members Chris Booth, Bryce Chatt, Scott Elliott and Loren McCormick compiled the winning score in the Northeast Area Land Judging Contest held last week near Norfolk. The win qualifies the team for the state contest scheduled for late this month near Kimball. Approximately 250 FFA members from 12 area schools competed for individual honors and a qualifying berth in the state contest.
40 Years Ago (1981)
Construction of recreational facilities at the Summit Lake area west of Tekamah are progressing steadily, but whether the project is completed yet this fall depends mostly on the weather. Picnic shelters and restroom facilities currently are under construction and a nature trail cut into the timber area is ready to be covered with wood chips. The Nebraska Game and Parks Commission will take over maintenance of the facility when it opens for general public use, which should be in early June or July.
50 Years Ago (1971)
Two fire calls within two hours last week brought Tekamah volunteer firemen out to fight fires involving farm harvest equipment. Fire trucks rolled mid-morning on Friday to extinguish a fire in a grain dryer at Farmer's Co-op Elevator. Chaff from milo apparently collected under one of the dryer units and ignited. An alarm which sounded just before 1 p.m. the same day sent men and equipment to farm field operated by Gary and George Rohwer about four miles southeast of town. A truck used to haul milo caught fire after returning from unloading. The fire spread into nearby stubble and slightly damaged a combine.
60 Years Ago (1961)
Thomas G. Tobin, who currently is flying with a Strategic Air Command B-47 combat crew at Davis Monthan Air Force Base in Tucson, Ariz., was promoted to the rank of captain Oct. 15. A son of Mr. and Mrs. Tom Tobin of Tekamah, the new captain has been with the Air Force five and a half years.
70 Years Ago (1951)
Tekamah's three large co-operatives, the Farmer's Non-Stock Co-op, Tekamah Co-op Creamery Co., and Burt County Co-op Oil Co., are sponsoring a meeting at Tekamah City Auditorium Oct. 24. The 8 p.m. event is being held to explain plans for the building of a nitrogen fertilizer plant. All farmers, as well as members of the co-operatives, who are interested in building soil are invited to attend and take part in the discussions. A representative of Consumers Cooperative Association, which already has extensive experience in refining and manufacturing, will be on hand to suggest what might be done.
80 Years Ago (1941)
Dr. H.W. Benson of Oakland was elected chairman of the Burt County Chapter of the American Red Cross during a meeting held Tuesday evening at the courthouse in Tekamah. Dr. Benson takes the place of S.A. Wassum of Tekamah who, following two years of faithful service as acting chairman and later as chairman, asked not to be considered for the post for the ensuing year. Lester Carlton of Oakland was elected secretary, succeeding Keith Hopewell of Tekamah who had served in that office since 1937. H.J. Wragge was re-elected treasurer.
90 Years Ago (1931)
Early day newspaper history in Tekamah was recalled one day last week by the visit here of Mr. A.M. Lambert of Harvey, Illinois. He is the son of J.Y. Lambert who owned and published the first newspaper in Tekamah in 1871. It was called the Burt County Pilot. The Pilot moved to Blair in 1874 and the elder Lambert continued as its editor until moving east with his family. The younger Lambert is himself a newspaperman and is the publisher of a large weekly paper, the Harvey Tribune. His visit to Tekamah was his first after an absence of 57 years.
100 Years Ago (1921)
H.O. Williamson was planning a sale of purebred Poland China hogs at his place five miles south of Tekamah.
J.H. Fiscus, from near Lyons, reports having hens that laid 4,152 eggs from February to Sept. 1.