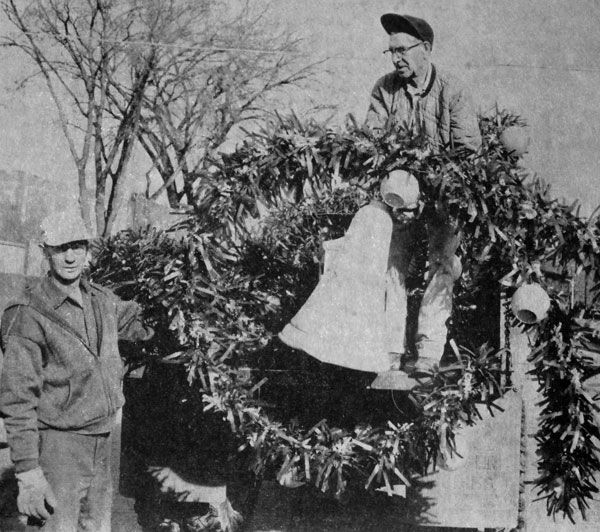 1 Year Ago (2019)
The Tekamah City Council approved the purchase of the former Tiger Bowl building. This was after a special meeting vote to override a mayoral veto
5 Years Ago (2015)
Alta Wolf was removed from the Decatur Board of Trustees after a second counting of a recall vote – 89-88. Loretta Kellogg was retained after a 76-100 recall vote.
10 Years Ago (2010)
Kelly Ducheneaux unseated incumbent Tekamah City Council member Linda Shada 142-132 in a surprising upset.
20 Years Ago (2000)
Burt County election ballots counting was slowed due to a malfunctioning ballot counting machine.
30 Years Ago (1990)
Karen Grass defeated Jann Miller for the office of Burt County Treasurer, 2,048 votes to 1,398. Incumbent Marie Rager defeated Frances Clements for the office of Clerk of the District Court 2,113 votes to 1,245.
40 Years Ago (1980)
Mitch Olson of Tekamah was hit by another hunter's bullet when it ricocheted off the ground. Olson told rescue personnel he had stopped his car to shoot and another hunter fired first.
50 Years Ago (1970)
Pre-election polls have been deemed unreliable after a study conducted by Tekamah-Herman seniors in the American Study class. The students called 281 Tekamah residents prior to the gubernatorial election between incumbent Norbert Tiemann and James Exon. The poll showed overwhelming support for Tiemann who was defeated.
60 Years Ago (1960)
Incomplete returns seem to indicate that John F. Kennedy has been elected president in an Electoral College victory. The Democrats also held onto the House and the Senate.
70 Years Ago (1950)
Jayne Wade, a vivacious brunette from Tekamah, has been selected as the University of Nebraska Pep Queen for the Husker Homecoming Ball.
80 Years Ago (1940)
Tekamah plans for an elaborate holiday season. Christmas decorations will be put into effect Nov. 23.
90 Years Ago (1930)
It was announced that the way Nebraska is caring for its World War ex-service men is best in the nation. This is from Col. R.G. Douglas of Lincoln, chief of the Veterans Relief Department of the American Legion in Nebraska.