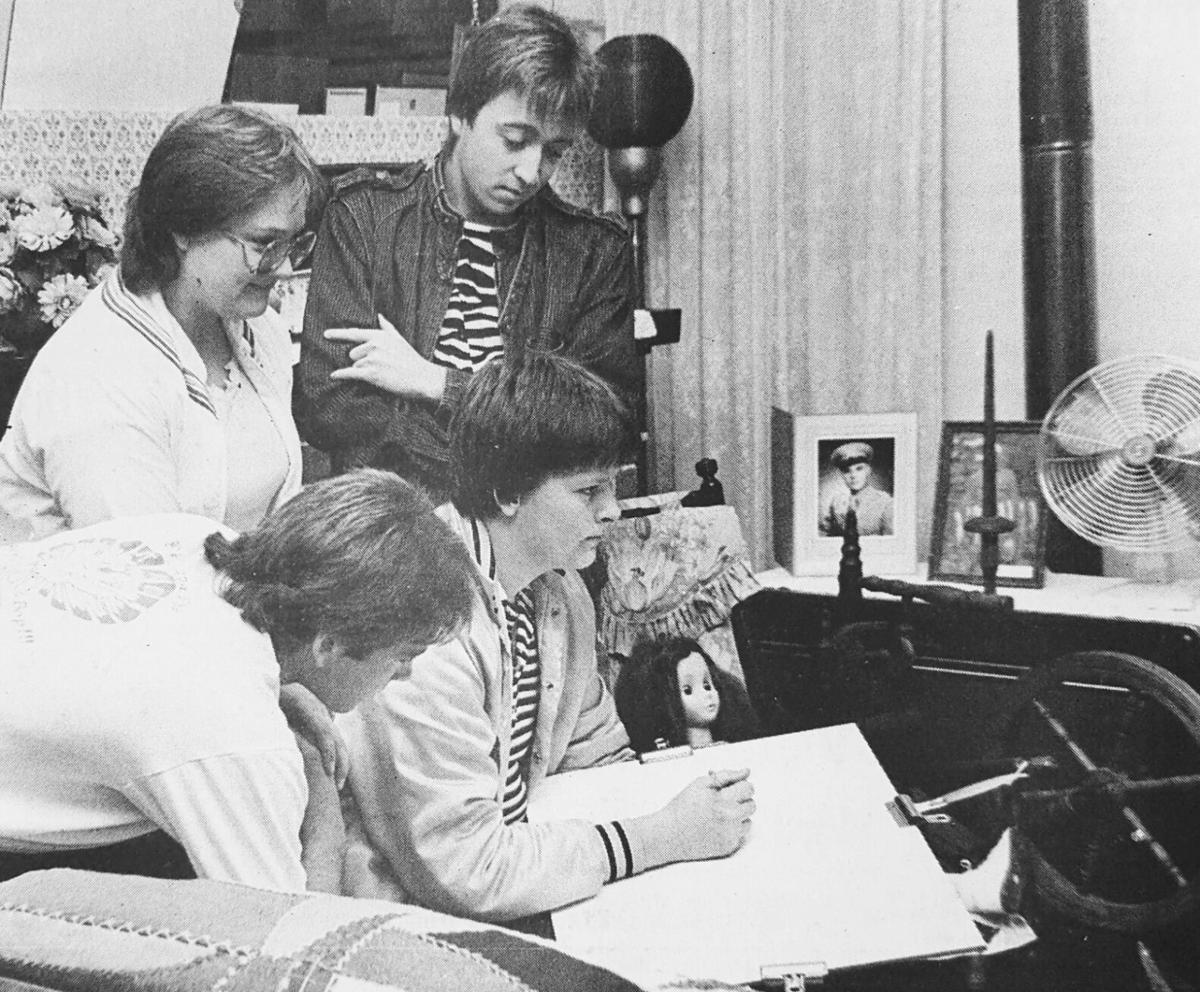 1 Year Ago (2020)
Tekamah-Herman school officials held a groundbreaking ceremony Thursday afternoon for the long-awaited expansion project. Superintendent Dan Gross called the project "historic," saying the school's first major building project in over 50 years will have an impact on students for generations.
5 Years Ago (2016)
Tekamah City Council voted to draft a resolution to take possession of a parking lot at 14th and L streets. The lot is being donated by the Tekamah Public Library Foundation. The lot addresses several needs identified in the 2016 Tekamah Strategic Plan, including parking for library patrons, two area churches, as well as the city auditorium.
10 Years Ago (2011)
Tekamah firemen will be out in force Saturday, checking home smoke alarms in observance of Fire Prevention Week. Any home that doesn't have a smoke alarm can get one free of charge, including batteries, a department spokesman said.
20 Years Ago (2001)
Memorial Community Hospital and Health System officials will hold a public meeting Oct. 15 in Tekamah to lay out plans for the hospital's proposed affiliation with Alegent Health System. Robert Omer, CEO at MCH will be joined by hospital board members and Alegent representatives to provide information and answer questions. Formed after the 1996 consolidation of the Bergan Mercy and Immanuel health care systems, Alegent now includes seven acute care hospitals and more than 100 clinics and outpatient sites.
30 Years Ago (1991)
A $25,000 grant from the State Civil Defense Agency will allow the City of Tekamah to purchase two more outdoor warning sirens. A grant for a third siren is in the works. Following testing conducted earlier this year, the sirens are expected to be placed in the south end of town near Plaindealer Publishing, north of Burt County Museum and along Highway 32 near the rodeo arena.
40 Years Ago (1981)
Candidates for Homecoming king at Tekamah-Herman include Bob Maxwell, Scott Ragan, Allen Gill, Tony Bromm and Mark Schroeder. Queen candidates are Susan Jackson, Susan Bromm, Shelli Hawkins, Colleen Braniff and Tammy Forsen. Coronation is scheduled for 10:45 p.m. Friday night during the annual Homecoming dance.
50 Years Ago (1971)
Federal, state and local aviation officials signed formal contract papers on a $165,000 runway paving project Monday morning. Almost before the ink was dry, earth moving equipment began tearing away the sod surface of Tekamah's Municipal Airport. The race was on to remove nearly 11,000 cubic yards of rubbery gumbo topsoil to a depth of 10 inches, fill with four inches of sandy subbase and pour 19,420 square yards of six-inch concrete runway before winter freezes bring a halt to the 1971 construction season.
60 Years Ago (1961)
Approximately 200 Burt County veterans of military service will be eligible to participate in some $430,000 that represents a "one time only" dividend to be paid to Nebraska veterans of the Korean conflict. The windfall comes from a new law signed by President Kennedy, according to county Veterans Service Officer Harry Brix. Payments are expected to average about $90.
70 Years Ago (1951)
Dave Williams, a 43-year-old convict who disappeared from the Craig farm where he worked was picked up by FBI agents in Oroville, Washington. He has since been transferred to Girard, Kansas, where he is being held for trial on a cattle rustling charge, according to a report received by Burt County Sheriff L.G. Phipps.
80 Years Ago (1941)
A deal was completed last Friday which saw the old Commercial Hotel sold to J.W. Andresen who intends to tear down the structure and use the space to expand his Andresen Oil Co. The old hotel, of wood construction, is one of the town's oldest landmarks, a portion of which was built in the pioneer days of Tekamah.
90 Years Ago (1931)
Loyd Kieffer has remodeled the interior of his grocery store and converted it into a self-serve, cash and carry business. The cashier's desk has been moved to the front of the building near the entrance and a large box for baskets to be used while shopping occupies a space in the center on the floor a short distance inside the door. The change undoubtedly will be appreciated by Kieffer's customers as it will give them quicker service.
100 Years Ago (1921)
Ora Russell, who was in Chicago attending the Academy of Fine Arts, has been assigned to do a full page comic cartoon. He also was doing some cartoon work for the Chicago Central YMCA.