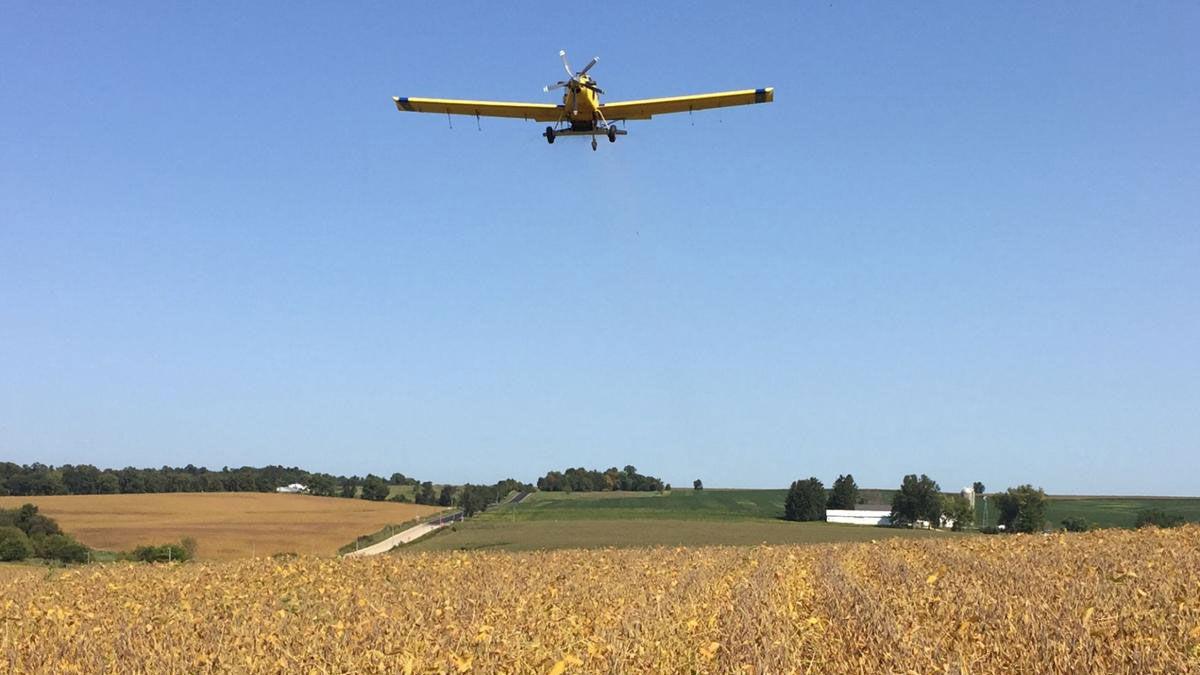 LAFAYETTE COUNTY, Wis. — Larry Redfearn was raised on a farm in the rolling hills of southwestern Wisconsin where conservation practices helped to keep soil in place.
The youngest of 11 children, he purchased the family farm in 1983. Shortly after that he transitioned to no-till farming to reduce operational costs, according to a news release from the Lafayette County USDA NRCS. He reduced to just a few pieces his farm implements. One of those pieces of equipment — a no-till drill — made row-crop farming more efficient by reducing the costs of fuel and machinery maintenance, he said.
Due to increasingly heavy rainfall events in recent years, Redfearn decided to find additional conservation solutions to protect his land. He turned to the U.S. Department of Agriculture's Natural Resources Conservation Service for help.
At the USDA Service Center in Darlington, Wisconsin, he worked with Melissa Bartz, assistant state conservationist in financial-assistance programs, and Matt Miller, a soil-conservation technician, to evaluate and plan practices to continue reducing soil erosion on steeper cropland. He began aerial seeding cover crops in 2018.
He seeded cover crops into standing corn and soybeans for the first time with financial assistance from the USDA's Environmental Quality Incentives Program. Aerial seeding was worth the investment, he said.
"If there's enough growth to capture and hold nutrients for the next crop and even produce enough nitrogen to reduce fertilizer inputs, then the extra cost of the plane can be justified," he said.
Miller added, "The financial incentive through the Environmental Quality Incentives is important. It provides an opportunity for farmers to begin using new conservation practices they might not otherwise try on their own."
It can be challenging to grow cover crops in the fall after a late harvest or when soils are too wet to plant with a drill. Aerial seeding into a standing cash crop can give cover crops more time to grow and provide effective winter cover. Redfearn said he saw less soil erosion on his fields with cover crops. He said he's willing to experiment with cover-crop species and seeding dates to achieve the best growth.
"It doesn't need to be perfect," he said about the cover-crop and no-till system. "It just needs to work."
He plans to continue experimenting with cover crops to manage nutrients and protect soil. In 2019 he began seeding cover crops on his rented cropland. He plans to continue to do that every year for the next four years through the USDA's Conservation Stewardship Program.