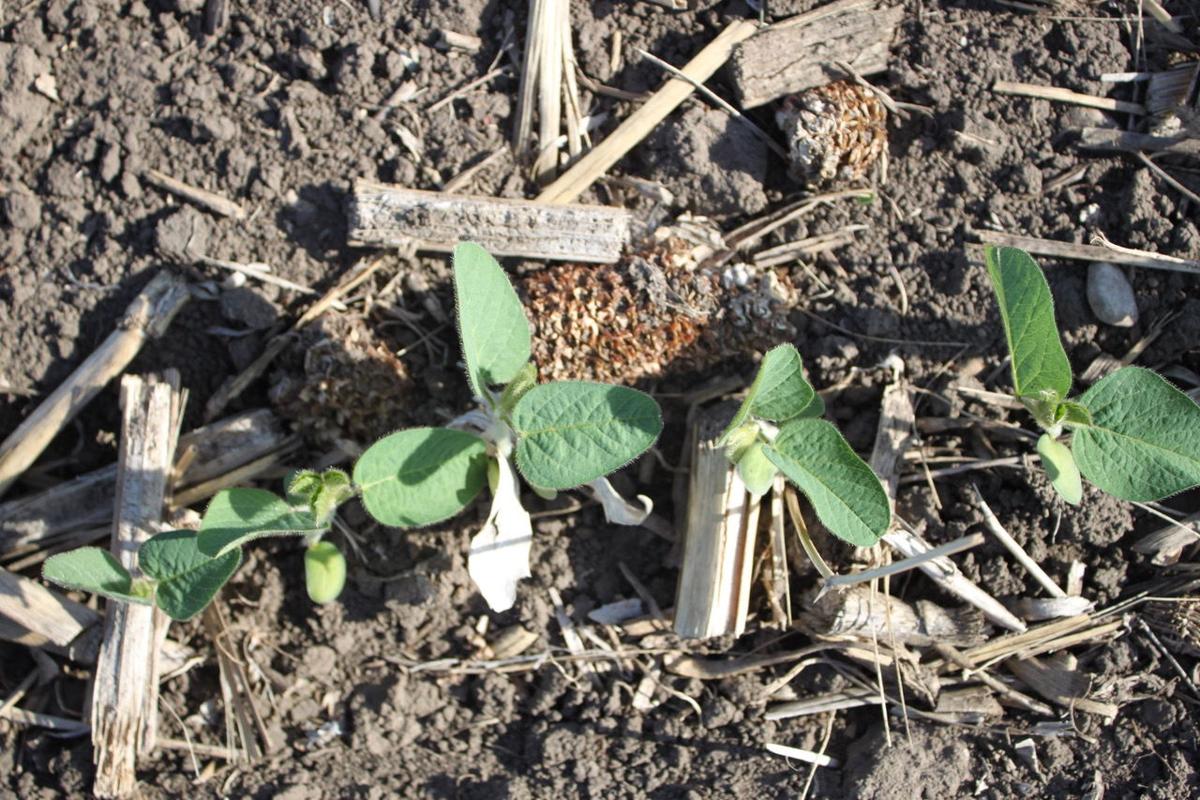 The Environmental Protection Agency approved two new five-year registrations on dicamba products and extended the registration of another Oct. 27.
The decision comes after two of the three dicamba registrations were revoked this past summer by the U.S. Court of Appeals for the Ninth Circuit based on concerns the labels didn't go far enough to account for potential risks. After that decision, there was uncertainty if the herbicide would be allowed for the 2021 growing season.
"After reviewing substantial amounts of new information, conducting scientific assessments based on the best available science, and carefully considering input from stakeholders we have reached a resolution that is good for our farmers and our environment," EPA administrator Andrew Wheeler said.
The new registrations are for XtendiMax with VaporGrip Technology and Engenia Herbicide, with Tavium Plus VaporGrip Technology receiving an extension. All are scheduled to expire in 2025.
The new labels feature updated restrictions on dicamba forcing applications to be complete before June 30 or R1 stage, and maintaining a 240-foot buffer between the last treated row and downwind field edges. The buffer is an increase from the previous label, which only called for a 110-foot buffer at 22 ounces and a 220-foot buffer at 44 ounces.
Other restrictions on the label are:
Apply only one hour after sunrise through two hours before sunset;
Apply when wind speed at boom height is between 3 and 10 mph;
Do not apply during temperature inversions;
Do not apply product if sensitive crops or certain plants are in an adjacent downwind field;
Do not apply if rain is expected in next 48 hours that may result in runoff;
Maximum boom height of 24 inches, maximum ground speed of 15 mph;
This decision is viewed as a victory for BASF and Bayer, which utilize dicamba products in their seed lines. They said it is important to keep every tool available to producers who are looking to maximize yields.
"Controlling resistant weeds is not only a physical challenge for farmers, it also can have a significant financial impact," Scott Kay, BASF's Vice President of U.S. Crops, said in a statement. "Farmers planting dicamba-tolerant cotton and soybeans could potentially stand to lose more than $10 billion if they lost access to dicamba-based herbicides."
However, the decision isn't without controversy.
Dicamba drift has been an issue in fields across the Midwest, as non-tolerant crops have been damaged by the use of the herbicide due to wind drift. Some environmental groups plan to challenge the decision.
"Rather than evaluating the significant costs of dicamba drift as the 9th Circuit told them the law required, EPA rushed re-approval as a political prop just before the election, sentencing farmers and the environment to another five years of unacceptable damage," said George Kimbrell, legal director at Center for Food Safety. "We will most certainly challenge these unlawful approvals."