Schlichting farms near Clear Lake in Cerro Gordo County where he grows about 1,100 acres of corn and soybeans.

It was an interesting week. We got the soybeans wrapped up and got done with the seed corn on Sunday, but it wasn't all easy. We harvested Tuesday and Wednesday and then did seed corn all weekend, but at one point I was three miles north of Highway 9 and I had snow piling up on my corn head. It was like a corn Slushee.

Kestel worked as a flight attendant for 27 years. After retirement, he bought more land in Will County where he grows corn and soybeans. 

Very few around here got started last week before another rain on Thursday, Oct. 10. My first beans planted on June 10 were a 2.4 maturity. They were about average for this area, but decent for 25% less growing season with the late planting. I did open up the corn I had planted in April. The 113-day corn is still at 27% moisture. There is a fair amount of earworm damage, then the birds went after the worms. There is a little damage from that, but the yield is where it should be for April-planted corn. Back in beans Monday, Oct. 14. Here is wishing for tons of sunshine.
CropWatch Video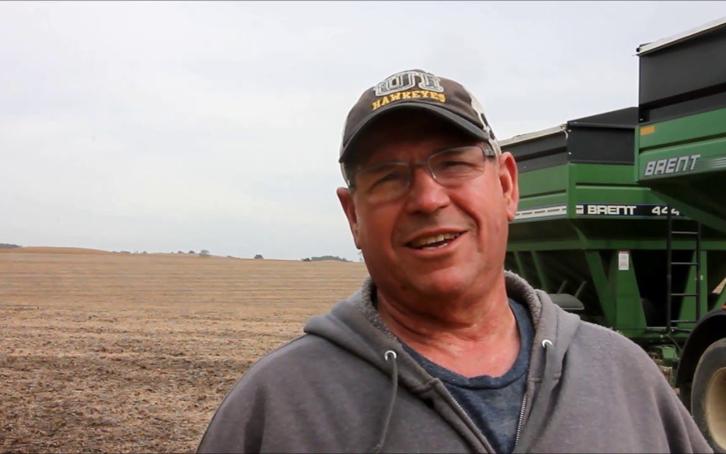 Franklin County, Iowa, farmer Dave Hannah discusses the start of harvest during the week of October 9.
News

ALBURNETT, Iowa — For farmers planting well into June, the situation meant altering plans at a moment's notice. Their local seed dealer was adjusting right along with them. Read more