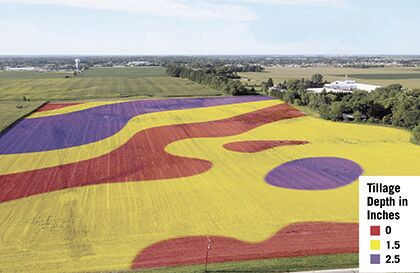 Case IH AFS Soil Command tillage prescription technology enables producers to vary their tillage settings based on changing soil types, field conditions, conservation practices and topography.
With AFS Soil Command, producers can address compaction by giving operators the ability to run deeper to fracture the compaction layer with a tough primary tillage tool, and work soil less aggressively in other areas for soil preservation.
Through Advanced Farming Systems (AFS) Connect, maps that enable automatic machine adjustments to help achieve changing soil goals across a field can be created.
The full suite of AFS Soil Command tillage technology is currently available for the Tiger-Mate 255 field cultivator, single-fold True-Tandem disk harrows and vertical tillage tools, and the Ecolo-Tiger 875 disk ripper. AFS Soil Command prescription technology can be used on Case IH AFS Pro 1200 and AFS Pro 700 displays.
For more information visit www.caseih.com.