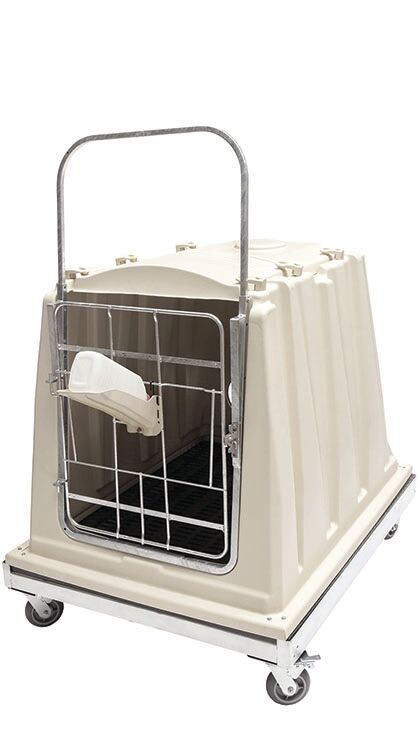 Calf-Tel has designed the Starter System, the perfect short-term housing option.
The Starter System allows for customized care for newborn calves. The system provides easy, convenient access to the calves while keeping them safe, dry and warm. It was built with both the calf and producer in mind with many built-in features and additional options.
The 15|54 single unit can be used on the ground, on a single wheeled base or a single legged base. Half and full covers can also be added for temperature control or outdoor use. Optional heat lamp can be added when needed. Multiple gate accessories are available, including Direct Attach Pails, Starter Bowl and bottle holders.
The 30|58 is the double unit system – 2 starter units on a double base. The durable steel base comes equipped with either wheels or legs along with the Calf-Tel Plastic floor. The Calf-Tel Plastic floor provides durability and stability for the calf, while the open design allows for additional ventilation and allows waste to pass through.
For more information visit Calf-Tel.com