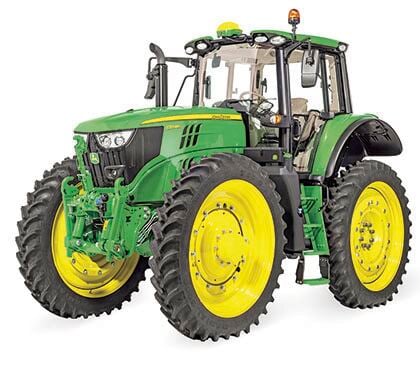 John Deere introduces the new 6155MH Tractor that is especially effective for field operations such as cultivating, harrowing or spraying, or for pulling harvest trailers.
The rear drop axle provides additional crop clearance under the axle and greater drawbar clearance when compared to tractors equipped with a standard axle and high-clearance tires. The 6155MH can be equipped with several options including PowrQuad PLUS 16F/16R, AutoQuad PLUS 20F/20R or Command­Quad PLUS 20F/20R trans­mission; factory-
installed creeper speed; closed-center hydraulic system with electronic selective control valves (SCVs); front hitch with hydraulic SCVs, and draft link with hooks.
For more information visit www.JohnDeere.com.