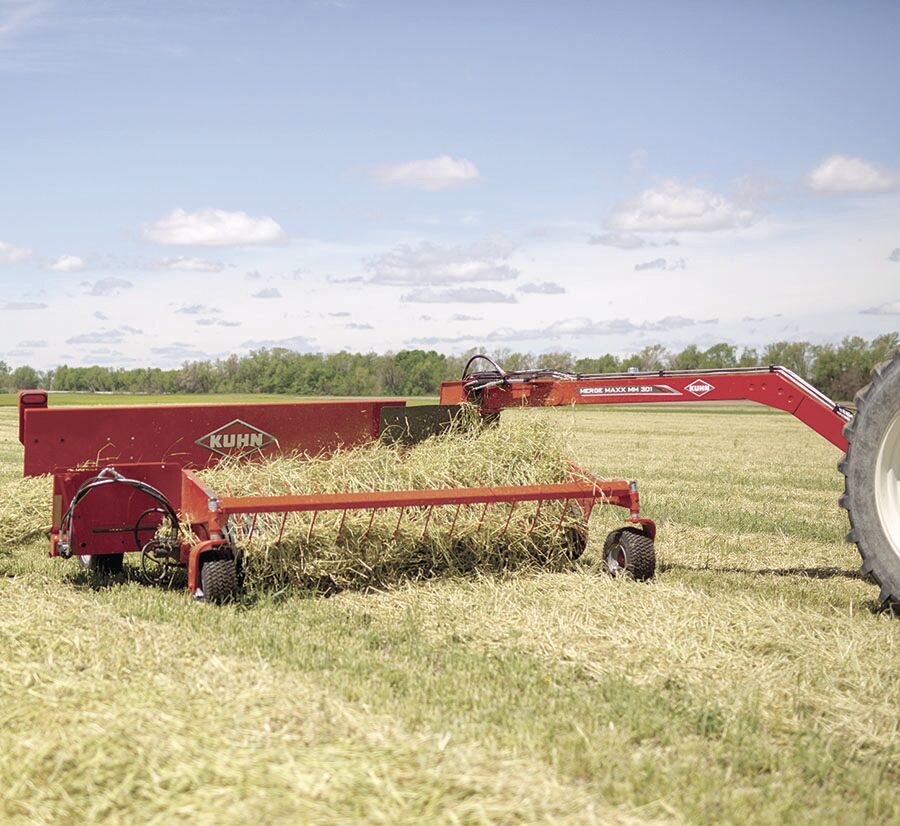 Kuhn North America, Inc., introduces the new Kuhn MM 301 Merge Maxx hay merger. The Kuhn MM 301 is a high performance, yet simple to operate, merger.  
The MM 301 has been designed to work with mower conditioners from 9' to 18' of cutting width. It features a variety of options so it can be tailored to match the needs of almost any operator. The merger can be operated pulling directly behind the tractor, extended all the way to right, or anywhere in between. The standard, curved windguard helps create fluffy, well-formed windows by keeping the crop close to the pickup and delivering it to the center of the belt. This smooths out crop bunching, resulting in greater harvester efficiency.  
A self-contained hydraulic drive allows the merger to be operated by most tractors regardless of hydraulic capacities. Maintenance is quick, simple, and easy on the Kuhn MM 301 hay merger. The MM 301 now includes a sight glass on the tongue to make it quick and easy to verify the oil level.
For more information visit kuhn-usa.com.