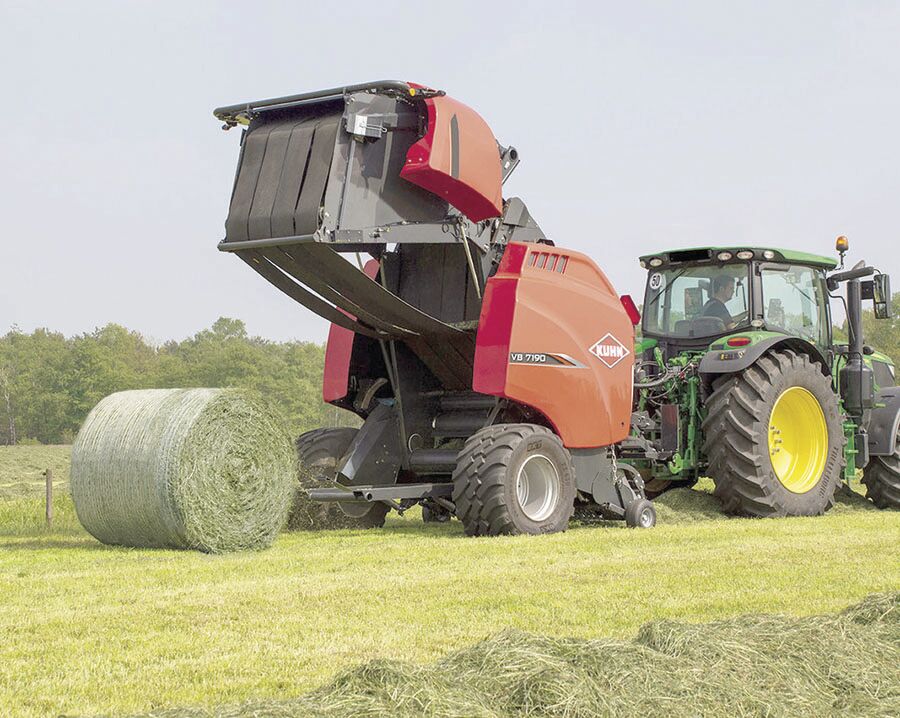 Kuhn North America, Inc., introduces the Kuhn VB 7100 Series round balers. The Kuhn VB 7160 4x5 and VB 7190 4x6 round balers offer high performance, producing dense bales and giving a high capacity in all crop conditions. The heavy-duty design guarantees maximum lifetime with minimum downtime.
Produce high-density bales with densities of up to 8.8 lbs/ft3 in straw thanks to the new Kuhn i-Dense system. This intelligent twin tensioning arm system, in combination with the measurements of the moisture sensor, automatically adapts the baling pressure according to the different crops and crop conditions, without intervention from the driver.
The net wrap, with active stretch technology, guarantees a consistent net tension and sturdy bale shape. On top of that, the VB 7100 balers feature the fastest tailgate operation in the market – within 4 seconds the bale is ejected and the tailgate is closed again.
For more information visit kuhn-usa.com.