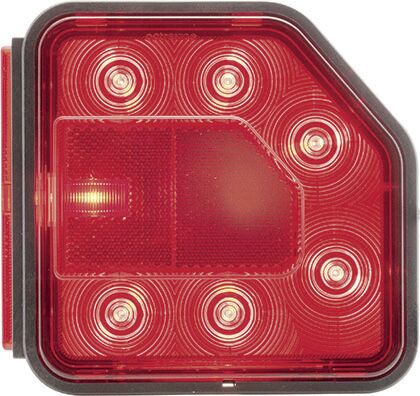 Optronics International introduces its new STL02/03 LED taillight. The low-profile, surface-mount lamps not only take on stop, tail and turn functions, as well as serving as rear and side clearance and marker lamps and rear and side reflectors, but they also come with a license plate light. Though they fit within the standard footprint for taillights, their unique shape and automotive styling makes them as unique and attractive as they are functional.
The thin, surface-mount lamps measure just 1.25 inches in depth, and can be mounted virtually anywhere regulations allow. The lamps are available with stud mounts that enable installation from the rear, and they can also be mounted from the front, using screws or other fastener methods. The upcoming modular iterations with backup functions and additional lens options are expected in the first quarter of 2022.
For more information visit http://doriandrake.com.