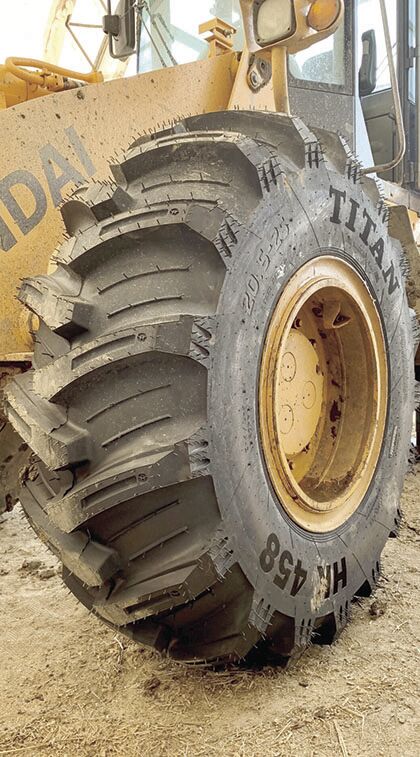 Titan International, Inc. (Titan), manufacturer of Titan Wheels and Titan Tires, introduces the new Titan HK 458, a crossover wheel loader tire suited for the most extreme loader applications that require aggressive traction and excellent self-cleaning. The E-4/L-4 dual-rated bias tire combines the tread design of a forestry tire, a wheel loader tire and an ATV tire all in one – making it ideally suited for where both muddy and sludge/muck are endless.
The open forestry tread pattern molded with Titan's premium forestry compound decreases wear rates and is complemented with multiple layers of high-elongation steel-belts underneath it providing puncture resistance.
The HK 458 is initially available in two sizes, 20.5-25 and 23.5-25. This rugged hybrid tire is suited to fit a range of mid-sized wheel loaders from every OEM.
For more information visit titan-intl.com.