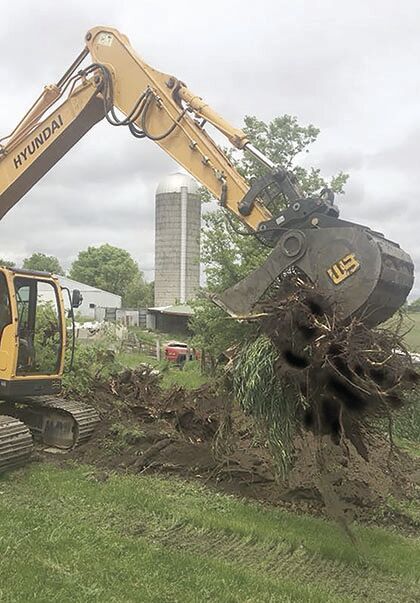 Werk-Brau introduces the PowerGrip Bucket, a multi-purpose bucket that enhances a machine's grading, trenching and clamshell capabilities with precise control. With 120-degrees of jaw opening, and a clamping force three-times that of standard thumbs, the PowerGrip eliminates the need for additional attachments.
The precise control allows users to deftly place materials where desired the first time. Unique design includes an enclosed rotary actuator hinge in cross-tube. There are no exposed cylinders or other external moving parts, and no obstruction in jaw or bucket shell, thus reducing the risk of downtime due to cylinder failure. Clamping force is consistent throughout the jaw's full range of motion, and operators can maintain a load regardless of positioning. With equal force exerted at both sides, there is no jaw twisting during use. This quick-coupler compatible design uses existing auxiliary hydraulic circuit and includes standard OEM lugging for fast and easy installation.
For more information phone 1-800-537-9561; e-mail sales@Werk-Brau.com; website www.Werk-Brau.com.