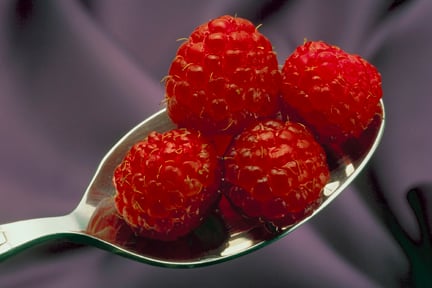 Ingredients:
Two 12-oz. cans frozen lemonade concentrate
Two 10-oz. pkgs. sweetened raspberries, partially thawed
2 to 4 tablespoons sugar
2 liters club soda, chilled
Ice cubes
Directions:
In a blender, combine lemonade concentrate, raspberries and sugar. Cover and process until blended. Strain to remove seeds. In a 4-1/2 quart container, combine raspberry mixture, club soda and ice cubes. Mix well. Serve immediately. Makes 3-1/2 quarts.
Lola Knox, Bottineau, N.D.