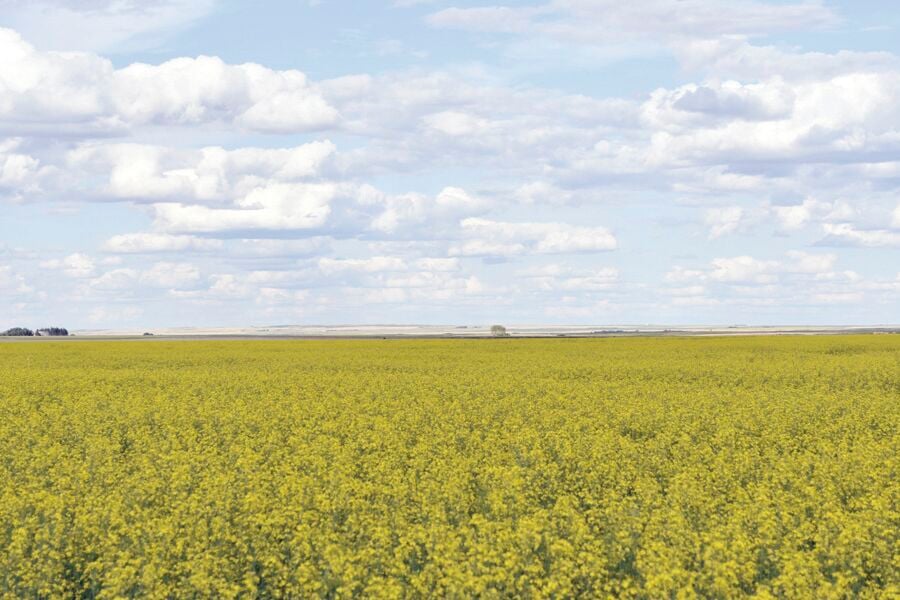 South American weather has been deteriorating these last few weeks. Too much rain in the north and too little in the south. This has buoyed all commodities and canola has gained over $10 per ton on the March contract, while the new crop contract (November) has gained a whopping $30 per ton. These gains in the November contract are particularly significant for canola growers as it is this contract that determines the spring price election for crop insurance. It will be nearly two months before those prices are set, but the evolving situation is certainly becoming more bullish for canola acres in 2022.
It is also interesting to note that the food versus fuel conversation seems to be kicking into high gear recently as several food companies issued an opinion statement over their concern that the Renewable Fuel Standard (RFS) in the U.S. will deplete vegetable oil supplies and cause even more food price increases. Several ag advocates have stated that placing the food price inflation blame on the RFS does not hold water and stifling the growth of this market would only lessen innovation in the agricultural industry.
In the last canola market update, I noted that crop consultants chopped 4 million metric tons (MMT) off South American soybean production estimates. Those estimates have now been increased by StoneX, which lowered its Brazil soybean crop estimate by 11 MMT, or nearly 8.0 percent, to 134 MMT due to continuing dry weather. If realized, this would be below last year's production of 138 MMT. This is significant because until recently, all expectations were for another record crop. As of Jan. 4, traders are estimating that the heat in the 10-day forecast has the potential to chop off another 16 MMT of soybean production from South America.
ICE Canola futures have charged to new highs in both the January and March contracts. On Jan. 5, the March contract closed at $1,023 and the May contract was $1,000. Also, nearby canola prices at area crush plants ranged from $36.38 to $37.10 for January deliveries and $36.38 to $37.52 for January deliveries. This is up over $.50 for current deliveries. New crop canola prices have strengthened over a dollar recently, ranging from $26.70 to $27.61.
Soybean oil prices have moved back above 59 cents per pound, and European rapeseed and Malaysian palm oil prices have also provided strength to the oilseed markets recently.
The USDA reported in its monthly crush report said that 195,735 tons of canola was crushed for seed in November, similar to the October crush. Canola crude oil produced was 155 million pounds, down 11 percent from last November. In Canada, the November canola crush was reported at 781,105 metric tons (MT), down from October and down sharply from the 917,992 MT crushed in the same month last year. This amount was, however, above the 687,000 MT needed to remain on track to reach the current full-year crush forecast of 8.5 MMT.
The latest Canadian data also shows canola exports of 2.77 MMT as of week 20 (Dec. 19) in the current marketing year. This is down from 4.8 MMT last year at this time. Canola crush is at 3.69 MMT, almost even with last year's level. This shows the continuing prediction that canola crush will win out over exports in the bid to buy canola supplies.
Traders note that the first big test for canola prices will be the USDA's monthly supply and demand estimates and the quarterly grain stocks report to be released on Jan. 12. Canola will be affected by the reaction in the soy complex to both reports.