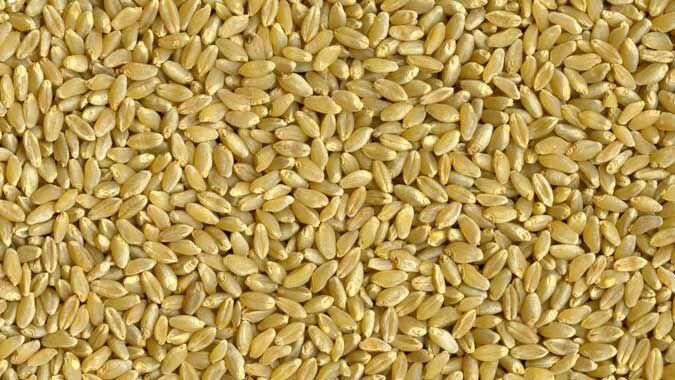 The durum market continues to be "pretty stable" with local cash prices remaining in the $15.50 to $16 range, a remarkable feat considering how long prices have remained so high.
"Really not much has changed. Supplies are tight and buyers are basically just making purchases when they need to," said Erica Olson, market development and research manager for the North Dakota Wheat Commission.
"Domestic purchases have been very slow," she continued. "A lot of mills do have supplies through the end of the year. Once we get into 2022 though, the coverage is a lot lower, so we're likely going to start to see an increase in purchases once we get into months where they have lower coverage.
The fact is, the supplies that are on hand now are what we have to deal with. The Australian harvest is currently underway and they've been having some rains at harvest, which is affecting quality some. The desert durum harvest is the next harvest to deal with and that comes primarily through April and May and into June, so there is a ways to go.
Another thing to consider is that some of the pasta manufacturers are definitely looking at substitutions in certain products when it's possible, and are using other classes of wheat besides durum.
"The acceptability of this really depends on the country and what the consumer demands are, but we will see more substitutions into some of those pasta products," Olson said.
On the export side, U.S. sales of durum continue to be very slow. To date, the U.S. has sold about 5.5 million bushels (MB). That compares to 20 MB a year ago at this time. Italy is still the primary customer for U.S. durum, but they have been making very slow purchases as they had better production there in 2020 and they're just making purchases when they need to.
Sales to all other customers are down, Olson noted, although sales to Japan are up and higher than last year.
In other news, USDA released its updated WASDE report (World Agricultural Supply and Demand Estimate) on Nov. 9. In the report, USDA lowered the import forecast for the U.S. by 5 MB, down to 46 MB for potential imports. That also lowered U.S. supply levels making total supplies available now at 110 MB. USDA also lowered domestic use by 2 MB down to 78 MB. Either way, ending stocks are lower this month, going from 20 MB down to 17 MB.
"So nothing's changed there, it's still a tight supply and demand situation," she said.
The world situation is tight, as well. Overall world production is only down 5 percent this year. Although there is a substantial decline in the U.S. and Canada, those declines were somewhat mitigated by higher production in Europe and North Africa.
"So we are expecting lower demand from those regions. They are the biggest users of durum in the world, however, they're going to need to import some durum and a lot of that tends to come from North America, so I think we'll eventually see some increased sales," Olson said.
Also, world ending stock levels are expected to be at the lowest level in 13 years, and the stocks-to-use ratio is expected to drop below 20 percent.
"It's going to be interesting for the next few months until we start to see some of that new crop durum," she said.
And although it's still just November, there's already been some discussion on planting in 2022.
"The high prices we're seeing for durum attracts a lot of conversation, and I think the expectation is that we'll have increased acreage," she said, "but, surprisingly, in visiting with producers, that may not necessarily be the case. A lot of them don't want to shift away from their regular crop rotation. A lot of the other crop choices pencil out well financially, too, so we may not see as big of an increase as we might expect.
"And then there are a number of unknowns. It's still pretty dry in the durum areas and input costs and availability for producers will be an issue," she concluded.