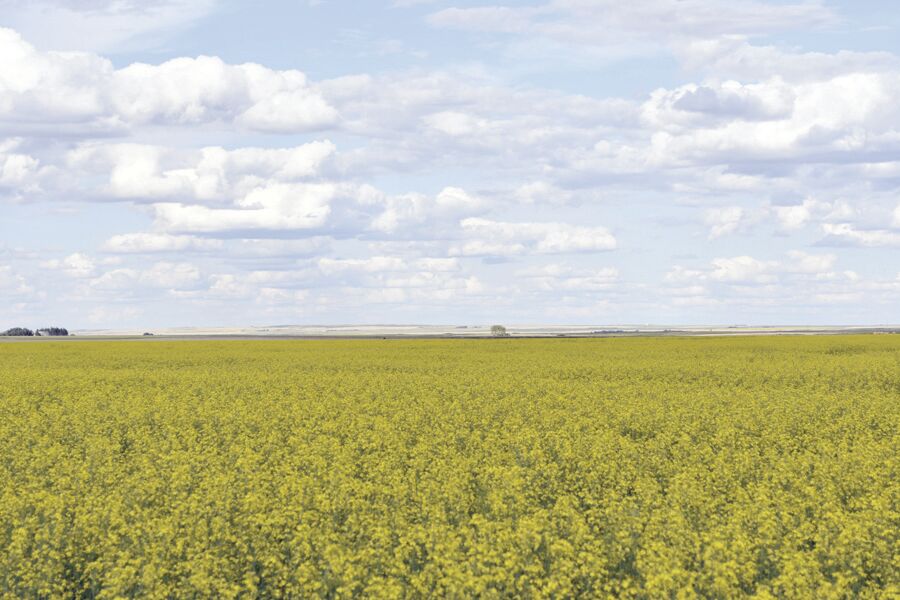 The canola market has held steady through harvest, strengthening off the lows in early September. The November canola futures contract closed at $893.50 on Sept. 30. The contract had closed higher in five out of the last six sessions prior to this date. Oilseed markets weakened due to bearish ending stocks figures for corn and soybeans reported by the USDA on Sept. 30. Canola had been up by double-digits prior to the report.
Canola prices have been bolstered recently more so by rising European rapeseed prices and Malaysian palm oil prices than by soybean oil. This renewed bullish vegetable oil support is said to be needed to maintain current canola prices. Overall, the canola market has been in a broad sideways trading range going back to mid-July.
As of Sept. 30, nearby canola prices at area crush plants ranged from $31.46 to $32.15 per hundredweight for September and October deliveries. These prices are down from the $33.00 to $34.00 seen in July, but up almost $1 from mid-September. ADM Velva is offering a new crop 2022 contract at $24.13.
Data from the Canadian Grain Commission indicates canola exports through the first seven weeks of the current crop year are 387,900 tonnes. This is nearly one million tonnes lower than last year's pace, although exports are expected to begin to catch up to a normal pace. Exports of canola from North America have been revised downwards due to the drought-shortened crop.
Agriculture and Agri-Food Canada (AAFC) released updated production estimates on Sept. 24 that project canola exports of 6.5 million metric tons (MMT) for the 2021-22 crop year, a 38 percent drop from the prior year. Ending stocks are forecast to tighten to 500,000 metric tons (MT), for a stocks-to-use ratio of only 4 percent. Total crush is projected to drop to 7.5 MMT, down 28 percent. There are some views in the market that canola is expensive compared to other options, and demand is already backing away at these price levels.
One eye-popping statistic from this report was its forecast of a season-average price for canola of $940 per MT for the 2021-22 crop year compared to $730 a ton in the prior year. A caveat that was included in the report said, "The outlook contains a significantly higher than normal degree of uncertainty given the expansion in world vegetable oil consumption and the adverse growing conditions over the past year. Volatility for canola prices is expected to remain high over the next several months with the market remaining vulnerable to a sharp correction from either a demand or supply shock."
USDA will release its initial estimate of 2021 U.S. canola acreage and production on Oct. 12. The Sept. 20 NASS report showed that 92 percent of North Dakota canola was harvested, near 91 percent last year, and near 88 percent average.
Canola growers are cautiously watching fertilizer prices as the recent moves higher have shocked the agricultural industry worldwide. Several agronomists statewide have noted that soil levels of nitrogen this fall have been higher than normal because of the dry summer, which will help reduce the impact of higher prices as lower than normal amounts will have to be applied next spring.
The oilseed industry is also keeping an eye on soybean oil as its price affects many other oilseed prices. Soybean oil is holding above the 55 cents per pound level, which has been said to be a key level that will support current strong canola prices. It closed Sept. 30 at 58.69 cents per pound.