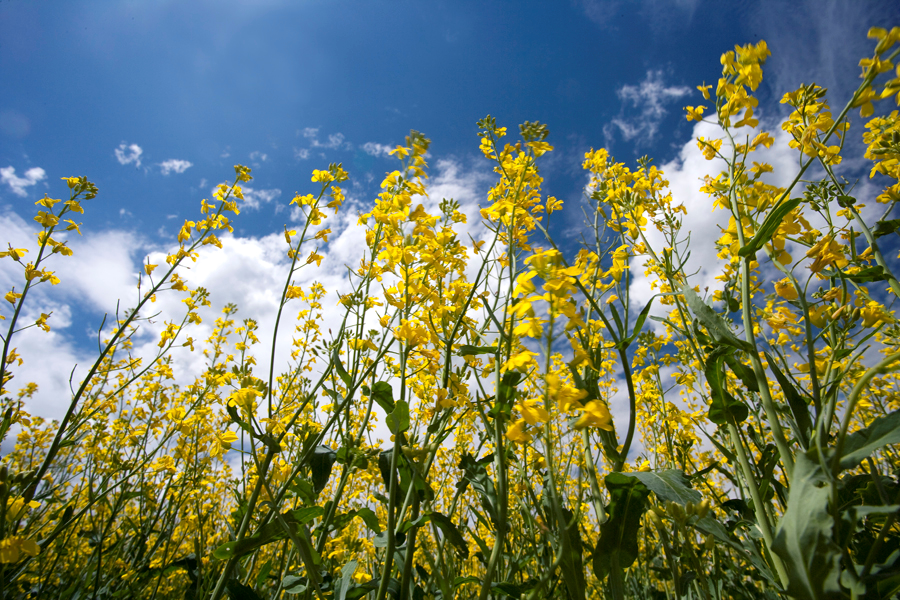 The canola market continued to hold its momentum during the holiday period. The crude oil markets and weather in South America are about the only market-moving events in recent weeks. ICE canola futures have charged to new highs in both the January and March contracts. On Dec. 22, the January contract closed at $1,018 and the March contract was $1,010. The biofuels market added some strength to the vegetable oil market as crude oil prices have ramped up recently.
As of Dec. 22, nearby canola prices at area crush plants ranged from $36.05 to $36.52 for December deliveries and $36.05 to $36.75 for January deliveries. This is up over $.50 for current deliveries. New crop 2022 canola prices have weakened somewhat, ranging from $25.71 to $26.45.
Strong soybean prices, European rapeseed, and Malaysian palm oil have all provided strength to the oilseed markets recently. Weather concerns in South America are driving renewed enthusiasm for oilseeds as there is increasing dryness in southern Brazil and northern Argentina. Crop consultants have chopped off 4 million metric tons from their forecasts recently for soybean production in South America. This is a significant drop in expected production.
The Northern Canola Growers Association (NCGA) held its 24th Annual Canola Expo in Langdon, N.D., on Dec. 14. Enthusiasm was high among growers with the current market prices for canola and the rosy outlook for the oilseed market. Mike Krueger was the keynote speaker for the event. Ron Beneda, longtime canola expert, moderated a panel of growers who highlighted their success in planting canola in wider row spacings with decreased seeding rates. Growers represented all areas of the state during the presentation. Dr. Ven Chapara and Dr. Jan Knodel also gave presentations on clubroot and insect control during the event.
Three board members were re-elected to the NCGA Board during the association's annual meeting. Troy Romfo of Calvin, N.D., Dan Marquardt of Bottineau, N.D., and Zach Jacobson from Langdon were all re-elected to serve another term on the board of directors.
The U.S. Canola Association filed a petition in March of 2020 asking the EPA to approve a pathway for canola oil used in renewable diesel production under the Renewable Fuels Standard (RFS). The canola industry received support from several farm state senators in a letter to the EPA last summer, as well as other farm groups.
In its recent regulatory agenda for upcoming actions, the EPA included the renewable diesel petition with a timeline of a Proposed Rule in January 2022 and a Final Rule by July 2022. All indications received by the canola industry are that they are moving forward on the petition. If the Final Rule is approved, it will be a great step forward for the canola industry in achieving its inclusion in the rapidly expanding renewable energy market. Canola growers are appreciative of the efforts of the canola industry to make this happen and the industry looks forward to a positive outcome on the Proposed Rule.