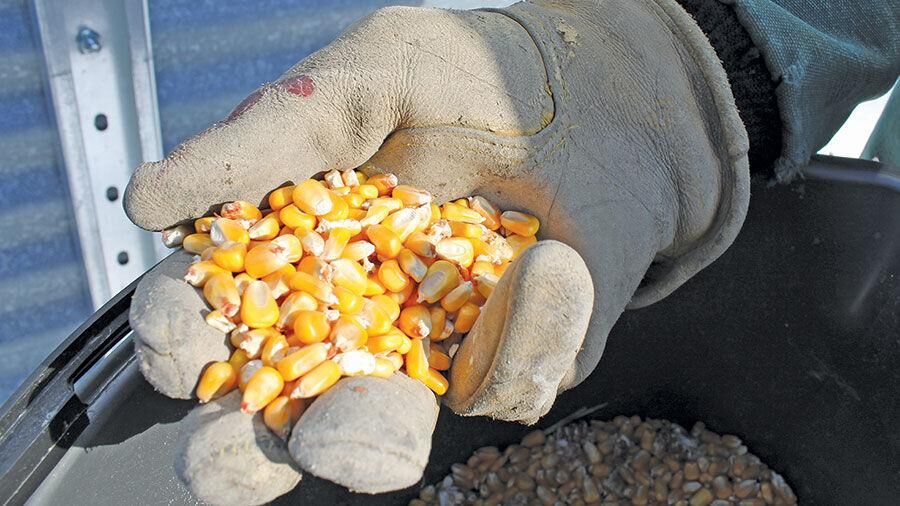 With corn entering the pollination stage, the corn market is all about keeping an eye on the weather, and right now the weather is having an impact on prices.
"Corn has been off due to a slightly improving weather forecast," said Randy Martinson, Martinson Ag Risk Management, Fargo, N.D. "New crop cash bids are in the area of $4.60 to $4.80 and basis levels widened out a bit. The market is waiting to see where demand will fall and what costs are for shipping."
Looking at local prices, at one local elevator in west central Minnesota regularly followed in this column, as of July 6, the July price for old crop corn was $6.12 and basis was +60 cents over. The November 2021 futures price was listed at $5.40 and basis was -40 cents under.
"The bigger concern going forward is where production will fall," he said, adding the corn acres were less than expected in the June 30 final planted acreage report from USDA. With fewer acres than expected, that will put more emphasis on the number of bushels that get produced.
According to the final planted acreage report, acres planted to corn in the U.S. totals 92.69 million acres. That's 1.1 million acres less than expected by the trade and 1.55 million more than the March estimate and 1.87 million more than last year.
North Dakota, South Dakota and Minnesota are the states that saw an increase in acres, but the biggest concern is where production will end up as those states are in an extended drought.
Although the region has received some recent good showers lately, whether or not it's enough to reverse the crop condition is questionable at best.
"Right now it may not be enough," he said.
"The big thing for corn is watching the weather," he continued. "We're in the critical crop development stages. Corn is going to go into the pollination stage soon, if it hasn't already. Weather is going to mean that much more to corn.
"Again, the biggest areas that saw the increase were North Dakota, South Dakota, and Minnesota, and that's where a lot of the eyes are going to be focused on right now and making sure that the crop can maybe try to come out of this drought a little bit," he added.
Current crop condition ratings at the end of June indicated that 4 percent of the crop is in the silk stage, meaning it's in the pollinating phase. The report also stated that 64 percent of the total U.S. corn crop was rated in good-to-excellent condition. However, North Dakota's crop is rated at only 40 percent good-to-excellent, while South Dakota's crop is rated 24 percent good-to-excellent, and Minnesota is 43 percent good-to-excellent.
"That's not great. Those are the three worst," he said. "We might see a little improvement this week just because of the recent rain in early July, and now we've got the rain and the cooler temperatures (in the forecast that) will help a little bit, but again, there's been some damage done to the crop in those three states and it's going to be irreversible."
Elsewhere for corn, South America's second corn crop is about 8 percent harvested compared to 18 percent on average. Martinson noted the South American harvest is moving along a little bit slower because of some of the adverse weather effects that they've been experiencing.
"Right now it does look like the average estimates that are coming in for the crop are right around that upper 80 million metric ton (MMT) area, which is down drastically from last year," which was around 98.5-102 MMT. "So they are looking at quite a drop as far as their corn production is concerned."
On the demand side, for old crop corn, Martinson said the U.S. still continues to push its shipments.
"China is still taking quite a bit. Tuesday morning we shipped another 1.2 million metric tons, so we are moving what we've sold for old crop," he said.
"New crop sales have been strong," he continued. "Now, we did see in the Quarterly Grain Stocks estimate that our stocks were lower than anticipated, which tells us that USDA is going to have to come in and increase demand for the old crop, which will lower the ending stocks estimate, which will come in and lower the beginning stocks for new crop. So we are looking at a little bit of friendliness out of that and we should see a little bit lower old crop stocks for corn because of stronger than expected demand."