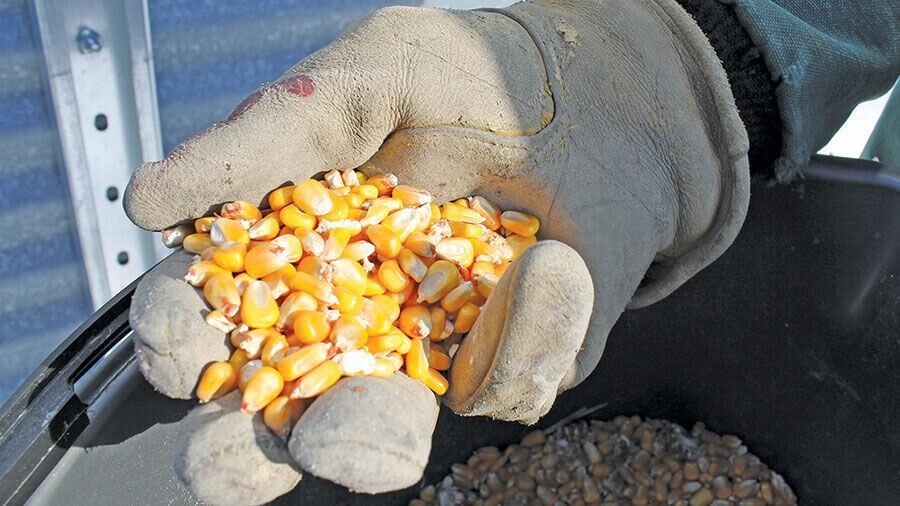 In real estate the most important factors to consider are "location, location, location." Typically during this time in the growing season, for commodity markets the important factors to consider are "weather, weather, weather."
And this year, perhaps location of the weather (specifically rain and how much) is the really important factor for commodity markets as parts of the Corn Belt have been getting ample amounts of precipitation like Illinois, Indiana, and eastern Iowa. On the other hand, much of the western Corn Belt, like North and South Dakota and western Minnesota have been particularly dry.
According to Ed Usset, professor emeritus and grain marketing economist with the University of Minnesota, the two parts of the weather that markets are looking at is where did rain fall and did those areas get as much rain as they expected. And the market has been reacting to that.
At one local elevator in west central Minnesota regularly followed in this column, as of June 21, the July cash price for corn was $6.34 and basis was +63 cents over. The October 2021 futures price was $5.57 with the basis at -9 cents under.
As far as price direction in the coming weeks, Usset's advice is to follow the weather.
"The current situation is terrible. I won't predict (price direction) because I can't predict the weather," he said. "If we turn dry over the next three weeks, we're not done going higher. If we change this weather pattern to give us some more consistent rain, prices could recede.
"I'm even sort of writing off the western half of North Dakota, and parts of South Dakota and Iowa and Minnesota are in tough shape and they're going to stay that way," he continued. "But that's only part of the Corn Belt. Do you hear anyone in Illinois telling you how bad things are? Or Ohio or Indiana or Missouri? Missouri, if anything, they're going to complain about too much moisture.
"We're part of the Corn Belt and it is hurting some, and I think the game is already kind of done. Even if things turn perfect, the dry conditions will have done some damage," he added. "Nevertheless, it's not the entire Corn Belt. It's the western Corn Belt and just parts of the western Corn Belt at that."
North Dakota, in particular, is really hurting from the dry conditions, he noted. He likened it to 2017 when North Dakota "got whacked" due to drought and the spring wheat market went wild.
"They had a lot of dryness in North Dakota, but you look at every other market you wouldn't know it," he said. "Now this (drought) is broader than 2017, it does reach into parts of Minnesota and parts of western Iowa."
Usset feels that, outside of the weather, the next big news for corn and soybeans is the June 30 planted acres report.
"That's our potential for the next big surprise. How many acres of corn did we plant? I think the assumption is that there will be more corn acres than assumed in March, and more soybean acres, and that could be the next big surprise either way," he said.
On the demand side, Usset said demand has been very good, still hanging in there, although he's been "seeing some mixed messages" out of China. "But demand is good and the carry-outs are projected to be very tight. I'm going to make the assumption by crop year end that carry-outs will not be quite as tight as they're projecting right now," he said.
Elsewhere, Usset said the market has digested and accepted the idea that the second Brazilian corn crop is going to be smaller and it's already been factored into the market.
"I don't think there are any surprises left there," he concluded.