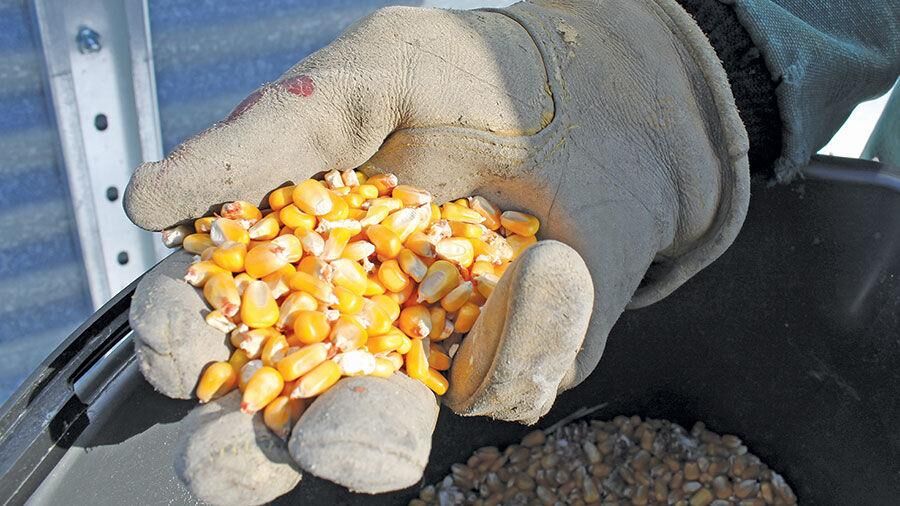 Many market watchers were thinking, perhaps hoping, that the recent hot, dry spell wasn't as bad for this year's corn crop, so they were a little taken aback when the latest crop condition rating report indicated the condition of the crop had fallen slightly.
"Crop conditions actually got worse (the first) week (of June) and that is not what traders want to see," said Betsy Jensen, Northland Farm Business Management and a producer/marketer from Stephen, Minn. "This year's crop is rated 72 percent good-to-excellent. Last year we were 75 (percent). Probably the biggest thing is traders did not think it was going to get worse.
"The overall expectation was that crop condition was going to stay steady, but instead they dropped three points," she continued. "I don't know if they thought there was enough moisture, but that kind of spooked everything and everything went higher overnight."
Jensen pointed out that overall the crop doesn't look bad, and although 72 percent good-to-excellent is slightly lower, it's still a decent rating, especially considering the extremely dry conditions in North and South Dakota.
And while the two states are not huge corn producers, their crop conditions are not good, the report indicates.
"So we need a bumper crop this year, and everyone is especially on edge right now because we do need a good crop," she said. "The market is looking forward to getting some rains, if that's possible."
North Dakota, she noted, did get a little bit of rain in early June, but it certainly isn't going to solve any problems. Rain, or the lack thereof, is something the market will be keeping a close watch on as it's been hot across the U.S., too.
"There's definitely some fear about how the crop is looking, Jensen said. "Part of it is that the crop is still very young. It's not like it's pollinating in the heat, but there is concern about all the heat."
Following the report, prices remained quite strong. As of June 8, at one local elevator in west central Minnesota regularly followed in this column, June cash corn prices were $6.74 and basis was -5 cents under. October 2021 corn futures were $6.09 and basis was +6 cents over.
On the demand side, export sales have been on pace to meet USDA's projection. There's still about a quarter of the marketing year left and sales are at about 73 percent shipped right now.
"Everything is on track to meet USDA's estimate," she said. "The caution I would have is that you need to talk to your grain buyer, because we have this big inverse between old crop and new crop. Old crop prices futures are 80 cents higher than new crop, and so we want to make sure that they are going to continue to bid off of those old crop futures when it comes to corn.
"So if you do have corn in the bin, talk to your buyer and let him know that you have corn in the bin and try to keep an eye on prices because at a certain point some elevators may stop bidding old crop corn," she added.
Another factor on the demand side is that the corn crop is lower than expected in South America. Also, the market is anticipating that China is going to switch to Brazil for their corn purchases.
"That will be interesting to see if that holds true. It looks like there's still demand for (U.S.) corn from China, but a lot of those PNW (Pacific Northwest) bids right now are not what they used to be," Jensen said. "It does not look like China is aggressively buying from the U.S. at this time, but that could change if the Brazil crop ends up not being what they anticipated."
In closing, Jensen said producers shouldn't just be focused on the 2021 crop, but they should also be looking ahead to 2022.
"We have futures over $5 for 2022. So if your worst sale is $5 futures, that's a pretty good start to the marketing year," she said. "I have been encouraging farmers just to peek ahead to 2022."