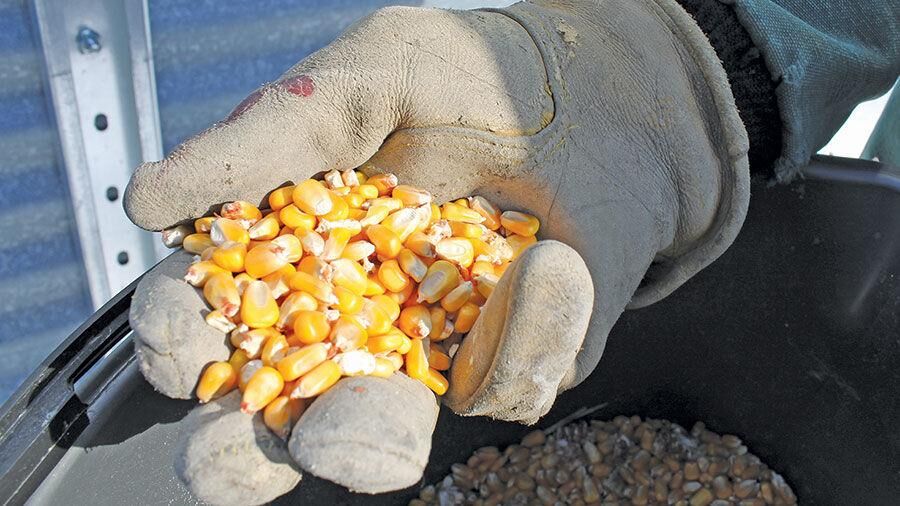 Although the time during the holidays is typically referred to from a marketing perspective as the "holiday doldrums," demand for corn has remained strong as the holiday season approached.
"Demand continues to stay fairly strong for corn," said Randy Martinson, Martinson Ag Risk Management, Fargo, N.D., on Dec. 8, adding that Mexico and China have been the primary buyers of late. "We have seen some robust sales. Shipments have been a little bit slower than we'd like to see, but that's still a function of tremendously large soybean shipments, which we're getting caught up with on the sales side. I think we'll start to see more corn start to leave our ports here in the short-term, but demand continues to be strong."
Martinson said the expectation in the market is that China is still going to continue to need to buy aggressively in the corn market because of their shorter production and also because of their increased demand for feed due to the increase in their hogs, poultry and aquaculture.
"The idea is that we're going to continue to see strong demand for corn, so we are seeing decent exports," he said.
However, on the flip side, he pointed out that growing conditions are improving in South America with rain across large regions and continuing to fall.
"They're starting to get some rain in central Brazil, which is helping the crop," he said. "The southern regions continue to be a little on the dry side and haven't been getting the rains. And Argentina has been dry and that is being somewhat supportive in limiting the losses in the market.
"But at this point we are kind of sitting on our hands," he continued. "The only thing the U.S. has got to look forward to in the short-term is demand, as we are in the holiday doldrums already and then watching South American weather."
At the time of this interview, Martinson was anticipating the next supply and demand report from USDA that was to be released on Dec. 10, but he wasn't expecting much in the way of market moving news.
"I'm not expecting that we're going to see a lot of news for corn because USDA was so aggressive in making adjustments in November to corn," he said. "I'm not looking for much out of this report. There will be no adjustments to the supply side. USDA isn't going to want to take their thunder away from their January final crop production estimate. We won't see any adjustments to that side, but we'll see maybe a little bit of tweaking on the demand side, which isn't going to be much because of how aggressive USDA was last month.
"We're not looking for a lot out of that. We're really just focusing on export demand in the U.S. and the weather and potential production issues in South America," he added.
Looking at the ethanol industry, Martinson felt it was "doing okay." Ethanol production is back up again and doing "decent."
The issue hanging over the industry is the coronavirus pandemic. If COVID-19 continues to expand as it has been doing over the past several weeks, there is growing concern that travel would diminish and ethanol stocks would build up.
"We're a little bit concerned because of the potential of building stocks more than expected and slowing down plants," Martinson said. "So the vaccine is going to help tremendously because once we can start getting the population vaccinated....we're going to start seeing more return to normal, more travel and I think that will help ethanol in the first quarter of 2021."
He did caution that things could be a little sluggish in the short-term as parts of the country see more lockdowns if there are more surges in cases.
At present though, prices are holding decent.
"Right now, we are seeing some aggressive basis bids out there as end-users try to encourage product movement," he said. "Ethanol plants seem to have come alive a little recently to try to get product. It's like they realize, 'Yes, we are going to be in business, and yes, we need corn to make ethanol. So yeah, we need to get the product.' I think that if we get winter that's only going to help improve the potential for basis because as soon as we start getting snow and cold weather, that's going to somewhat slow down movement of grain."
Corn prices overall remained in the upper $3 range. At one local elevator in west central Minnesota regularly followed in this column, as of Dec. 9, the December price for corn was $3.89 and basis was -33 cents under. The April 2021 futures price was listed at $4.25 and basis was plus 2 cents.
Although prices have improved over the past few weeks, Martinson said he has been advising producers to be patient when it comes to marketing their corn.
"We're seeing the holiday doldrums, some of our year-end positioning, and after the first of the year I expect that we'll see things recover and we could possibly see a pretty good push back in these markets," he said. "That's when we'll want to be re-entering into the marketing side of things. But for now, be patient and let's wait until after the first of the year."