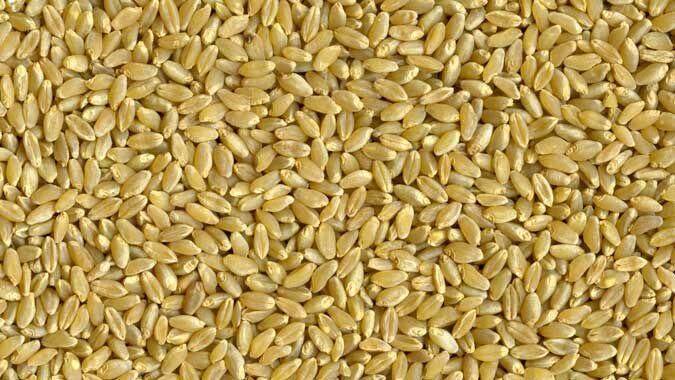 Three weeks before Christmas and the holiday season is when markets typically hit a bit of a lull, but the durum market continued to show some strength.
"The durum market continued to eke out a little bit of strength. We've seen some local milling bids in parts of northeast Montana into northwest North Dakota go up to $6.25, which is probably the highest level they've been this fall," said Jim Peterson, marketing director with the North Dakota Wheat Commission. "The question is, at what level is it going to trip a fair amount of producer selling?
"We have likely seen some increase in parts of the region just because the weather has been so favorable, and we haven't had any late harvest, so I think producers have had the opportunity to move some crops," he continued. "Whether they're selling it...they've had a lot of other crops to choose from that have been showing stronger cash values. I think many producers are still thinking there's probably room for further gains in durum as the year progresses."
Peterson senses the domestic milling industry is trying to get more extended coverage.
"They certainly don't have as much coverage as they did a year ago in the 3-6-month out period, so they're going to need to continue to press the market to cover their needs," he said, adding there has likely not been a lot of sales, "but the deferred offers are at higher values than current ones, so that's supportive of the market going forward, barring any unforeseen COVID or world economic events."
Going forward, a recent development that may be one of those factors that could be looked at as a little bit bearish was the updated Stats Canada production estimate. Stats Canada raised the durum crop again up to 240 million bushels (MB), which is up 8 percent from September and about a third larger than the 2019 crop.
"So far, Canada has not been an aggressive exporter of that crop," he said. "Their current shipments through the month of October were running steady with a year ago with about 40 million bushels in durum shipments. Their pace to the U.S. has been similar to a year ago, so not a lot of pressure there to the U.S. market."
Where Canada did pick up some additional sales was to Italy where they're seeing a stronger sales pace compared to the U.S., as well as to Morocco.
"We'll see what happens going into the winter months," he said. "I think their durum producers may be tight holders similar to the U.S., but if we are able to see a little more appreciation in durum values, we may see more producer selling in both the U.S. and Canadian markets.
"Another supportive factor is values for durum in the European Union market are higher than they are in the U.S. and Canada, so we expect continued good international demand," he added.
On the demand side, U.S. durum export sales as of early December are running about 20 percent behind sales compared to a year ago. The U.S. has about 21 MB of sales on the books vs. 25 MB last year. Peterson said the drop was expected and not a surprise, as USDA is projecting a nearly 30 percent decline from a year ago.
Where the U.S. is a little behind is in sales to Italy relative to a year ago, although Italy continued to account for about 60 percent of U.S. shipments to date. The U.S. has seen a little bit stronger demand from the rest of the European Union compared to a year ago, however.
The U.S. is still lacking on sales to the North African region, and maybe it's going to take until after the first of the year to see that develop, according to Peterson.
The International Grains Council came out with some updated forecasts, and unfortunately, Peterson noted, the IGC lowered expected imports by Algeria and some of the other North African countries. Although imports there are still projected higher than a year ago, they are down from some of the early season expectations.
Another positive is the U.S. is seeing about double the pace for export durum shipments to Mexico and Central America. Although it's relatively small in volume compared to markets like Italy and North Africa, that's still been a positive.
And, as we head into the holiday season, durum is still being supported by a very strong, robust domestic mill grind.
Also, another factor that is helping the durum market is the mill feed market. Basically, the part of the wheat kernel that's not used for semolina or human food consumption is sold into the mill feed market, and with some of the strength in corn values, that's been a pretty good value for millers, as well, so that's been another factor that's supportive of milling durum prices.
"Other than that, even though durum overall is always struggling to find some new dynamics, some new news, we're entering a period here where that will probably be even more the case.
As we turn to 2021, we'll get more discussion about planted acres next year, and of course, the region is quite dry right now," Peterson said.
"I think current values for durum are not competitive to expand acres, and depending what happens with some of the other crops, may even be too low to hold acres. We'll see what happens over the next few months," he added.
"But it's good to see a little bit of strength in the durum market and hopefully we can add on a bit more as we head into 2021."