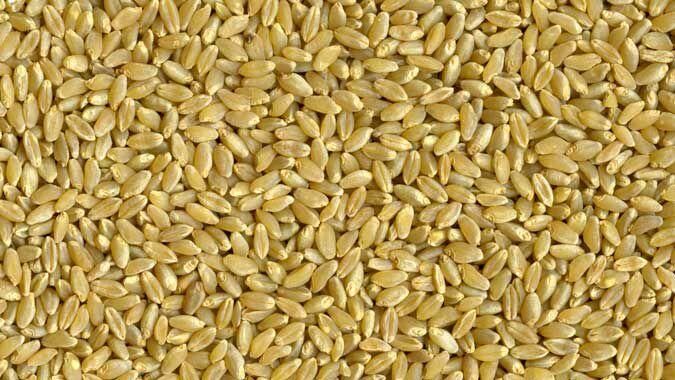 While corn, soybean, and spring wheat prices continue to rally and show strength, durum prices continue to remain in a narrow range. 
"The durum market could be summed up as holding mostly steady, although it's showing some increases in a few markets," Jim Peterson, marketing director with the North Dakota Wheat Commission." But those increases pale in comparison to what we've seen in spring wheat, corn, and soybeans and other crops over the last short while."
To put that in perspective, Peterson noted that spring wheat had a pretty good rally in late April just on ongoing weather concerns and concerns about acres. Durum, however, has not enjoyed a similar rally.
Comparing price appreciation since March 1 on the Minneapolis Grain Exchange Index, durum has gone from $6.50 up to $6.80 a bushel. On the other hand, spring wheat has gone from $6 up to $6.92.
"Granted, that's current or spot market. If we look at new crop values, durum is $6.50 a bushel and spring wheat is right in that ballpark, if not a little bit stronger, with the recent rally," he said.
"I think that spread is important because we are at the start of durum planting and there's still a lot of uncertainty about acres."
Peterson pointed out that the March survey indicated that acres would be down, which was a little bit of a surprise. However, the market hasn't really done anything to incentivize growers to plant additional durum. But if the industry or end users were concerned about durum acres, especially now when it's still early enough with spring wheat planting, producers can respond and plant more spring wheat.
"Durum likely needs to rally to keep up with what's happening with other crops. In my mind, the question is will buyers respond soon enough to try to encourage acres," he said. "I think part of the struggle with durum is that end users, at least in the U.S. market, typically try to get coverage four months out and sometimes there's a little lag if there's a shortage in the deferred market positions and that may be the case this year."
Another factor is that world values have started to weaken a little based on better European and North African crops, so there's not that push in the market.
Also, it's not yet known what Canada is going to do in terms of durum planting in 2021. Canada was expected to provide its planting intentions report April 27. Early thoughts are that they'll be up slightly in planted acres. Last year, 5.7 million acres of durum was planted in Canada. The pre-report estimates range from as low as 5 million acres all the way up to 6 million.
"We'll see what the report shows. Anything more than 6 million acres would certainly be a surprise," Peterson said. "Part of that is they've got the same acreage competition going on as us. Maybe the crops are a little bit different, but canola is competing intensely hard, and barley is competing hard for acres."
And just like the U.S., their spring wheat bids are now at a bit of a premium to durum on the near-term.
"New crop durum values still have a premium over spring wheat. That will be an important report to follow to see where Canada is going on acres," he said.
Looking at the current fundamentals in the market, planting and drought are still very much on the minds of growers, especially subsoil moisture and what kind of rain growers are going to get through the growing season.
Peterson noted that some parts of the region did get some recent snow/moisture, which should help the topsoil get replenished enough to where it can help with germination once temperatures warm back up again.
"We've kind of cooled off a bit, but there are no concerns right now about planting delays. It's still about dry soils and germination," he said, adding that as of April 26, planting was 10 percent complete in North Dakota and 8 percent complete in Montana.
As of the end of April, there were no significant concerns.
On the demand side, Peterson said there continues to be record domestic food use in the U.S. leading to "very robust" domestic mill grind. The latest USDA estimate calls for 91 million bushels (MB) to be used for food in the U.S., which is up 15 percent since the start of the pandemic.
Looking at current U.S. durum exports, there wasn't a lot of new news to report. U.S. durum exports are still holding at 25 MB, which is down 30 percent from a year ago.
"We're starting to slip a little behind USDA's projection. I guess we'll see if we can pick up a few additional sales over the last month before the end of May, but the odds are looking like we may be a little short of USDA's projection," he said.
Lastly, Peterson noted that Canada is still very aggressive and doing extremely well in terms of world durum exports, adding that their stocks are starting to get a little tighter. Canada was running about 25 percent ahead in exports compared to last year.
"That's where we sit with durum. We've obviously got lots of emerging 2021 production concerns, but at least to date, durum buyers and the market have remained pretty complacent and are not overly concerned about what could potentially happen to acres and supplies if the drought continues in both Canada and the U.S. and the acreage response is not significantly different than a year ago," he concluded.