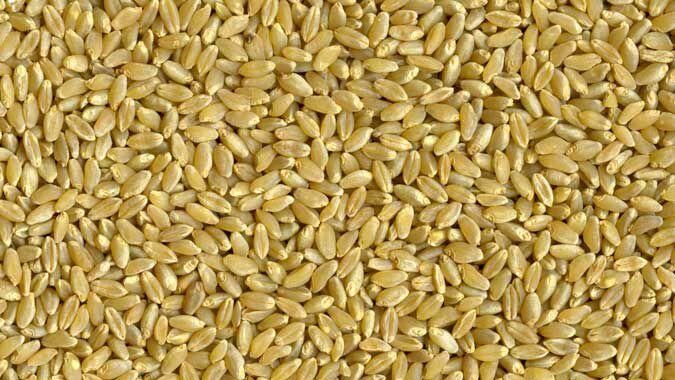 In terms of prices, the durum market has stayed pretty stable the past few weeks as 2021 was coming to an end.
Depending on location, local durum prices are still in the $15 to $16 range with the top end at $16, at least for now.
"Domestic demand appears to be up slightly recently, but nothing too substantial. A lot of end-users are buying hand to mouth and we expect that to continue, at least in the near future," said Erica Olson, market development and research manager for the North Dakota Wheat Commission.
USDA came out with its supply and demand report earlier this month, and looking at those numbers, USDA is projecting domestic food use to drop from 88 million bushels (MB) last year to 80 MB this year. That would be one of the largest year-to-year declines.
"That's not too surprising given the high prices and some end-users are subbing in other classes of wheat," she said. "Another thing to consider is that last year was a record year for domestic food use, so we are coming off a high year, as well."
In USDA's December WASDE report (World Agricultural Supply and Demand Estimate), they left everything as is for durum. Exports are still projected at 15 MB, which is the lowest in recent years, and the ending stocks are still at 17 MB, which is the lowest since 2007-08.
U.S. durum sales are still hovering just below 5 MB, which is only about a fourth of what the U.S. had sold a year ago.
"Similar to domestic customers, there is a lot of hand to mouth buying," Olson said. "A lot of the major importers are using up any domestic supplies they might have and if they can find any cheaper origins of durum, they'll do that before making additional purchases from the U.S.
"If you look at world prices, there's really no 'cheap' durum out there," she continued. "Canadian cash prices have been similar to slightly higher than ours. I believe European prices are quite similar, too."
The most recent report from Stats Canada indicates the Canadian crop is even smaller than previously expected, potentially below 100 MB of production.
"They were already expecting about a 45 percent cut in their exports and a 40 percent cut in stocks, so it will be interesting to see what they do with their updated supply and demand projections with that further cut in production," she said, adding that Canada's current export pace through mid-December shows that sales are 48 percent lower than a year ago.
Interestingly, she also noted that in the last International Grains Council report, the agency dropped world production further. Surprisingly, the reductions in production were in Europe and Algeria, going down a combined 37 MB. Now world durum production is projected at a 20-year low, according to the IGC. Projected world ending stocks are down 27 percent with the big declines coming in North America.
In the meantime, Olson said everyone has been waiting for demand to pick up.
"I think eventually we're going to work through some of these domestic supplies, and there's a lot of expectation that as we get into 2022 that we could potentially see some more demand, specifically from our export customers," she said.
Even though 2021 is just coming to a close and 2022 is just ahead of us, Olson said there's already quite a bit of discussion on planting in 2022. The market will get a first look at U.S. desert durum acreage in USDA's Jan. 12 report.
"What we've been hearing from there is there wasn't a lot of interest in the durum contracts, so we're not expecting a real big increase in acreage down there. The same thing is expected for the northern durum region," she said.
"We're hearing of some increased interest for durum, but we have to consider there's lots of competition, especially from some specialty crops, including peas, flax, barley and canola," she continued. "I've seen some private estimates out there on acreage and most of them are looking at a 10 percent or lower acreage increase.
"Of course, there are a lot of unknowns. Input costs, especially fertilizer, are going to be a factor. And then, too, just what the moisture conditions will be like at planting," she added.
"As we near the end of 2021, it's definitely one for the record books for durum with historically low production in a couple countries, (and) high prices. I think going forward the focus is going to be on if and when we see an increase in demand, and then looking ahead to plantings this spring."