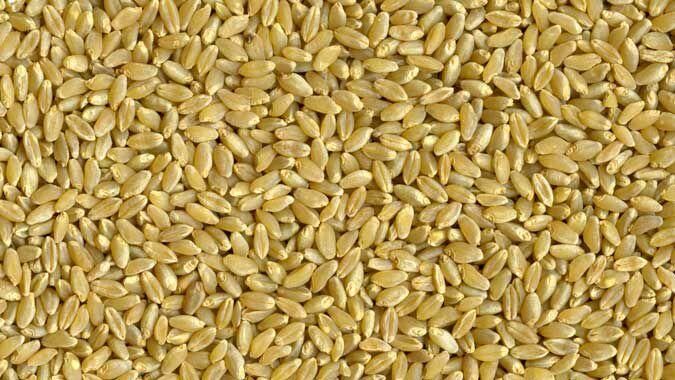 Like many other commodities, the durum market was showing increased signs of strength in November, though maybe not as much. Still it was a positive note.
The durum market has seen a little bit of strength, according to Jim Peterson, marketing director for the North Dakota Wheat Commission, adding that local bids are in that $5.75-$6 range.
"What's driving it is the uptick in values for a lot of other crops, Peterson said. "In the durum region that's primarily canola, but also soybeans to some degree. Canola is at a seven-year high in prices. Elevators and producers are prioritizing that for marketing. As some of the durum pipeline gets tighter, local bids are probably going to have to try and encourage more durum movement."
While local bids are in the $5.75-$6 range, the Minneapolis cash index is at $5.70. The first part of November that price was $5.50, while at the first part of October it was $5.35.
"So we have seen some appreciation, but certainly not like we have seen in other crops," he said. "The big driver in the U.S. durum market this year is going to be our domestic mill grind."
Peterson said that USDA is projecting a record level of food use of durum, in part because of policies in place to try and restrict the spread of COVID-19.
"We may see more stay-at-home policies and I anticipate they are going to ratchet up in some of our bigger population centers as we go from now until Christmas," he said. "We're seeing very strong pasta retail sales, so that's going to continue to keep domestic mill grind strong."
As far as U.S. exports, USDA is projecting a 28 percent reduction in sales. The current sales pace is down about 19 percent from a year ago. The U.S. has roughly 20 million bushels (MB) in sales on the books. Through mid-November, Italy continued to be the major destination point, accounting for 80 percent of U.S. total durum shipments to date. However, for outstanding sales on the books from now through the early part of 2021, Italy only accounts for 32 percent of those sales on the books. So the U.S. is starting to list more countries in the sales catalog, but Italy obviously has been the big driver.
"It's good to see countries like Venezuela and Guatemala (in the catalog)," he said. "And we did make a small sale to Algeria, which is positive to see because North African demand is going to have to take over for the slowdown in Italian exports that are anticipated."
Looking north of the border, Canadian exports to date are running about 40 percent behind a year ago for the August-September period. Canada has only shipped out 17 MB, which compares to 30 MB last year.
"Part of it is their durum yields were a little disappointing from what they were expecting, so I think their producers are a little bit tighter holders," Peterson said. "Just like in the U.S., the run-up in canola prices has been terrific. Pulse crops have been strong. There have been other crops that producers have been able to market for cash flow purposes. And they had terrific spring wheat crops and got some extra bushels there, so I think, just like U.S. producers, the market is going to have to do some work to encourage more movement.
"I think for the export sellers of the Canadian crop, one thing that's facing them a little bit is their projected ending inventories for spring of next year are at historically tight levels, not record lows, but much tighter than typical," he continued. "So I think they're going to be a little more cautious in aggressive sales.
"But on the same token, that's probably going to be one of the challenges for the U.S. if we continue to garner price strength over the winter driven by domestic mill demand. It may make it a little more challenging to compete in some of the export markets, unless values in the European Union, Canada and North Africa also appreciate. We'll see as the winter progresses," he added. "Right now, the market still seems to be in that trading range, not overly concerned from buyers about running out of supplies, but at the same token producers not in a panic to make aggressive sales and feeling they can ride the market out a little bit."
From a world perspective, ending stocks in June of 2021 are projected to be down to 280 MB, that's down about 15 percent from the 330 MB in June of this year.
A factor that will continue to support the durum market, in addition to very strong domestic mill demand, is what's happening in some of the other commodities, according to Peterson.
"That's something that's going to continue to be talked about all the way through the winter months and into next spring," he said. "Current durum prices, even though they're strengthening some, they're still not at a competitive level to help hold acres next year, especially if soybeans, canola, pulse crops continue to show the type of strength they've shown here this fall."