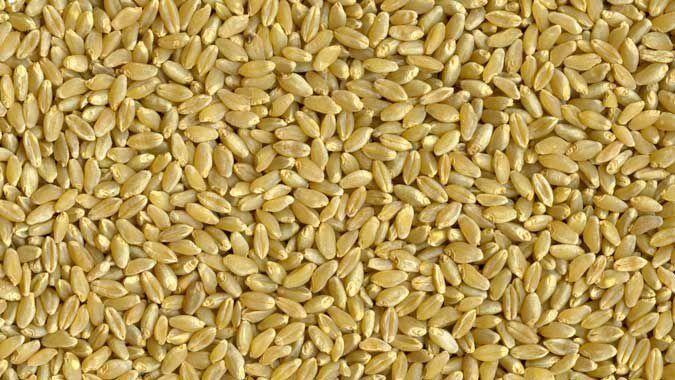 Corn and soybean prices continue to help support other commodity prices, including durum, though not quite as much as others.
"Durum has been a little more insulated from the price strength in other commodities, which makes sense since there is no futures market for durum, but we have seen bids in many locations strengthen. Most are in the $6 to $6.50 range," said Erica Olson, market development and research manager for the North Dakota Wheat Commission. And similar to spring wheat and other commodities, durum will have to remain price competitive to entice producers to plant durum acres this spring.
Olson noted the big thing to consider when looking at the durum situation, especially the world durum situation compared to other classes of wheat, is that durum is in a much tighter supply situation. According to the International Grains Council's (IGC) January report, world durum production is forecast to be slightly higher this year. However, the agency is expecting record food use, so stocks should continue to decline. The latest IGC number for world ending stocks is 283 million bushels (MB), which is down 13 percent from last year and represents a 6-year low.
Looking at the situation in individual countries, Canada is the only major durum producing country that is forecasting an increase in stocks this year, according to the IGC. The U.S. and European Union (EU) are forecasting declines in stocks, and Mexico will be stable compared to numbers from last year. Most of the major importers, specifically Algeria, Morocco, Tunisia and Turkey, are also projecting declines.
In its January report, the IGC didn't make many major changes, but rather some minor adjustments to the trade numbers, Olson noted. Specifically, the IGC increased import demand for the EU, but did reduce it in North Africa. The other minor change was an increase in the Canadian durum export forecast.
Looking at the Jan. 12 USDA reports for durum, the Dec. 1 stocks report indicated that durum stocks in the U.S. were down 5 percent.
"As of Dec. 1, U.S. durum stocks were just 61 MB, so we're actually seeing higher on-farm stocks, so producers are storing more. But off-farm stocks are actually down 30 percent from last year," she said.
Olson also pointed out the projected durum plantings report for the U.S. desert durum region was also released Jan. 12, and that report indicated that only 70,000 acres were planted in Arizona and California combined.
"That's five percent below last year and it's a far cry from the years not too long ago when they planted 150,000 to 250,000 acres," she said. "So, obviously, in the desert area we're seeing the same thing – durum is not competitive with some of the other vegetable and hay crops."
USDA had no major changes for durum numbers in its WASDE (World Agricultural Supply and Demand Estimate) report, which was also released Jan. 12. USDA did, however, increase domestic use by 1 MB to 93 MB total.
"We are looking at a potential record for food use here in the U.S," she said, adding that those changes brought ending stocks down slightly, going from 31 MB to 30 MB.
"It's good to see that projected continued domestic use still looks to be strong," she said. "Mills are still in no big hurry to secure additional durum supplies. They have most of their near-term coverage filled. But as we get past March, and especially into June, they are going to have to secure more durum supplies."
While domestic use continues to be strong, U.S. durum exports to date are behind last year, but remain ahead of the five-year average in terms of actual exports shipped.
"We haven't seen a lot of new sales recently, so our accumulated sales, which includes some of those unshipped sales, have actually fallen below average," Olson said. "Part of this is obviously due to the Great Lakes port being closed for the next couple of months. But, just in general, we've seen a bit of slowdown in export demand."
Current U.S. durum export sales stand at just under 22 MB, down from 30 MB a year ago at this time. Sales have slipped behind to Italy compared to last year, but the biggest declines remain in the North African region where the U.S. has had very limited sales this year.
On the other hand, U.S. sales in Central and South America are actually ahead compared to last year. Recent sales have been to Guatemala, Venezuela and Mexico.
To compare, durum exports out of Canada are slightly ahead of average.
"Other than that, it's been fairly quiet in the durum market. I think the next big thing will be the prospective plantings report, which will come out at the end of March," she said, adding that prices will have to remain competitive in order to attract durum acres next spring.