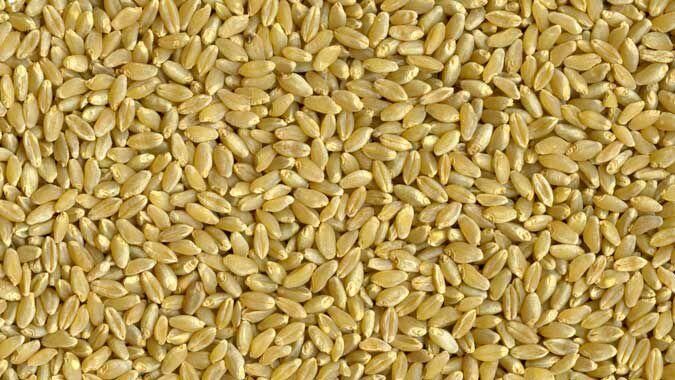 Durum prices were holding steady toward the end of March at over $6.50 a bushel, but most of the attention was focused on the much anticipated Prospective Planting Report, which was due out from USDA on March 31.
"Durum prices are fairly similar to where they were (two weeks ago) with most bids between $6.50 and $6.75," said Erica Olson, market development and research manager for the North Dakota Wheat Commission. "That's an improvement from a few months ago, and we're looking at a dollar premium over spring wheat prices. But we're not seeing a lot of producer selling at this time, which is not unusual as they're getting ready for field work.
"On the other side of things, buyers are fairly well supplied at this time, so there's not a lot of movement either way in terms of buying and selling, even though, for the most part, supply levels are comfortable," she continued. "I think there is a bit of nervousness in the market regarding possible acres numbers and planting decisions. Of course, the big thing for the durum growing areas is just how dry it is right now."
The day before the Prospective Planting Report, when this article was written, most analysts were assuming an increase for durum acres, though probably not a significant increase, according to Olson. With the price premium over spring wheat, Olson feels that durum may pull some acres from spring wheat. Also, pulse crops and some of the oilseeds are also very competitive price-wise and may attract additional acres, as well.
Olson noted that the International Grains Council (IGC) did give a look at expectations for world durum numbers recently when it released its first estimates for 2021 production and acreage. In summary, Olson said the IGC is looking at higher production, higher use and a bit of a rebound in the ending stocks, which have been declining over the last seven years.
Going by region, the IGC noted that in Europe, conditions for the durum that is already planted is pretty good and there has been better moisture this year.
"They struggled the last couple of years with production issues, so the estimate there is for a 13 percent increase in production," Olson said.
In the North African region, another area that has dealt with drought the past couple of years, they've also been getting some good rains, which have been beneficial for their developing crop. As a result, production is expected to recover there.
For the North American region, the IGC shows an increase in acres in both the U.S. and Canada. The IGC also has U.S. production up marginally, but they actually estimated Canadian production down based off of lower yields.
"At this time, it paints a pretty favorable picture for the world durum situation in terms of slightly increased supplies," Olson said. "But we have a ways before any new crop harvest and we haven't even planted the North American crop. Of course, the wild card is what the quality of that crop will be."
On the demand side, the U.S. did have a sale the last full week of March of just over 1 million bushels (MB) to Algeria.
"That was good to see because we haven't seen many sales to that region," she said. "Mostly it has been Canadian origin that's gone there."
Total U.S. sales to Algeria stand at 3 MB, which is higher than a year ago. But the U.S. still has not had any sales to Morocco this marketing year.
Total U.S. durum sales are at 23 MB, which is down from last year's total of 33 MB. However, that's not unexpected as the USDA estimate for the whole year was projected lower at 30 MB.
With only two months left in the marketing year, it may be tough to reach that estimate, unless we see some good sales.
"Where we've been falling behind is to Italy where sales are about 3 million bushels lower than last year when we saw very strong sales. Last year at this time we still had 3 million bushels to unknown destinations and we're behind about 3 million in North Africa," she said. "For the North African region, we're seeing stiff competition from Canada, which had a large crop in 2020."
Domestically, Olson said the U.S. is still on track for record for food use this year.
"That was boosted last spring at the beginning of the pandemic. We definitely saw a return to pasta consumption," she said. "We've already seen that demand taper off a little bit, but I think we're expecting to keep that trend to some extent, so I think we're expecting to see higher than normal pasta demand and that might be here to stay for a little while. But either way, we're still seeing very strong domestic demand."
Other than that, the market has been pretty quiet of late.
"Honestly, everyone's waiting for the Prospective Planting Report to get a better handle on where we sit, at least for planting acreage estimates, and go from there," she concluded.