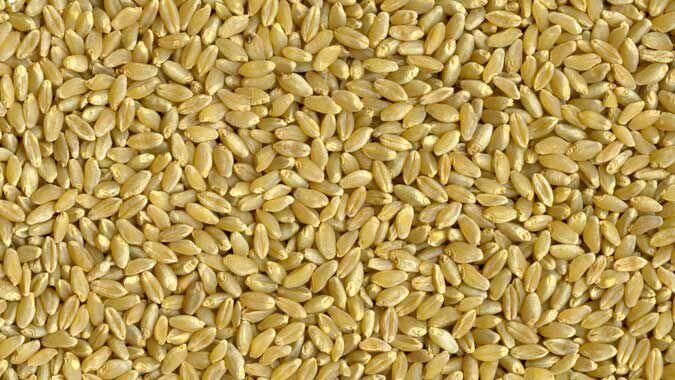 Over the holidays the commodity markets are typically slow with exports put off due to frozen ports on the Great Lakes, there's a slowdown in domestic mill run times, and little to no new news, and those factors are usually reflected in prices that tend to hold steady. Thus you have the durum market – with a slight exception: prices remain at elevated levels compared to just two months ago.
"With Christmas and New Year's break, it's kind of a vacuum of news. We certainly didn't expect to see a lot of shifts in prices over that period," said Jim Peterson, marketing director for the North Dakota Wheat Commission. "But most bids are in the $6.10 to $6.25 range across most of the durum region. On a positive note, that's some of the highest levels since mid-summer."
Peterson pointed out that the Minneapolis Grain Exchange durum index has gone from $5.50 in early November up to about $5.80 in late November/early December. As of Dec. 31, the index price was quoted at $6.20, which also indicates some strength in prices.
To put it in perspective, Peterson noted that values from a year ago were at $6.10 at the Minneapolis Grain Exchange index, so still not much better than a year ago, but some strength and consistency considering the larger production this year.
There are a couple factors that continue to drive and support the market including slow producer selling and very strong domestic mill grind.
"Exports aren't the driver this year like they were a year ago," he said. "Nonetheless, the values in the export market, because of stronger prices in Europe and some shortfalls in North Africa, are still supportive to the market."
The December USDA supply and demand report is now projecting record food use of durum in the U.S. to be 90 million bushels (MB), which beats the previous record of 86 MB set in 2006 and 2019. That bodes well for domestic mill grind.
"We've still got January through May to go to see if we can reach that number," he said. "Domestic mill grind remained strong even over the holidays when we were down to four days a week, but once we get back into January and especially with more of the discussion with the lockdowns happening in parts of California and out to the east and south, we anticipate still strong domestic in-home use of pasta, which will support mill grind. That should keep that number strong."
Peterson expects that most of the domestic mills and pasta companies have all of their January through March needs priced or covered, but maybe only 50 percent coverage for the April-May period.
"As we go into spring we could see some support ramped up by domestic mill buying. Then it just depends on what producers decide with selling," he said. "Through most of the fall, crops like flax and canola and pulses have certainly paid the bills and have kind of been the crop of choice for selling. We'll see after the first of the year if we see more producer selling of durum."
On the demand side in regards to exports, U.S. export sales through mid-December are running about 25 percent behind with 22 MB sold compared to 29 MB a year ago. That's due mostly to a big decline to Italy, typically one of the top destinations for U.S. durum. Nonetheless, Italy still accounts for 70 percent of current U.S. durum sales. Other buyers that make up the balance include Portugal, Belgium, Tunisia and even some shipments to Venezuela.
"I would anticipate exports sales to be a little slow until we get into that April-May timeframe just based on the Great Lakes being froze-up. And, somewhat disappointingly, we have not seen a big increase in buying from Algeria like was anticipated. We'll see if that changes," Peterson said.
Peterson also pointed out that Canada certainly has been price competitive, adding that with their larger crop this year, Canada has been more aggressive in some international markets. However, their export shipments of durum through the end of October are running slightly behind a year ago with 40 MB in shipments compared to 42 MB last year. Canada is also showing a stronger shipment pace to Italy, while shipments to the U.S. are equal to a year ago and Algeria is lower. But Morocco is higher.
"The other big reason they're down this year is that Turkey was a big outlet for them last year and they're no longer needing as many imports," he said.
Agricultural Canada, which is similar to the USDA in the U.S., put out its latest report that is projecting that Canada is on pace with their exports and will export as much as they did a year ago. As far as their price outlook for durum, Peterson said Agricultural Canada is only projecting a 2 percent increase over a year ago, so the agency is not expecting a big run-up in durum prices through spring.
As the New Year begins to look to spring, the next factor that will come into discussion is 2021 durum plantings, not just in the U.S., but in the European Union (EU) as well as Canada. Some of the early forecasts out of the EU have production up 10 percent from a year ago, including a slightly higher planted durum area in Italy, France and some of their big durum producing areas as well as steady to slightly higher yields.
The U.S. will get its first look at desert durum plantings on irrigated acres in California and Arizona when USDA releases its report on Jan. 12.
"Based on price levels, we're certainly not expecting any big increase in desert durum plantings just based on sheer economics, but we'll see what the numbers show," Peterson said. "Until then, I would anticipate prices to hold steady. Just with the strength of the other commodities durum certainly can't retreat if it expects to hold or expand acres next year."