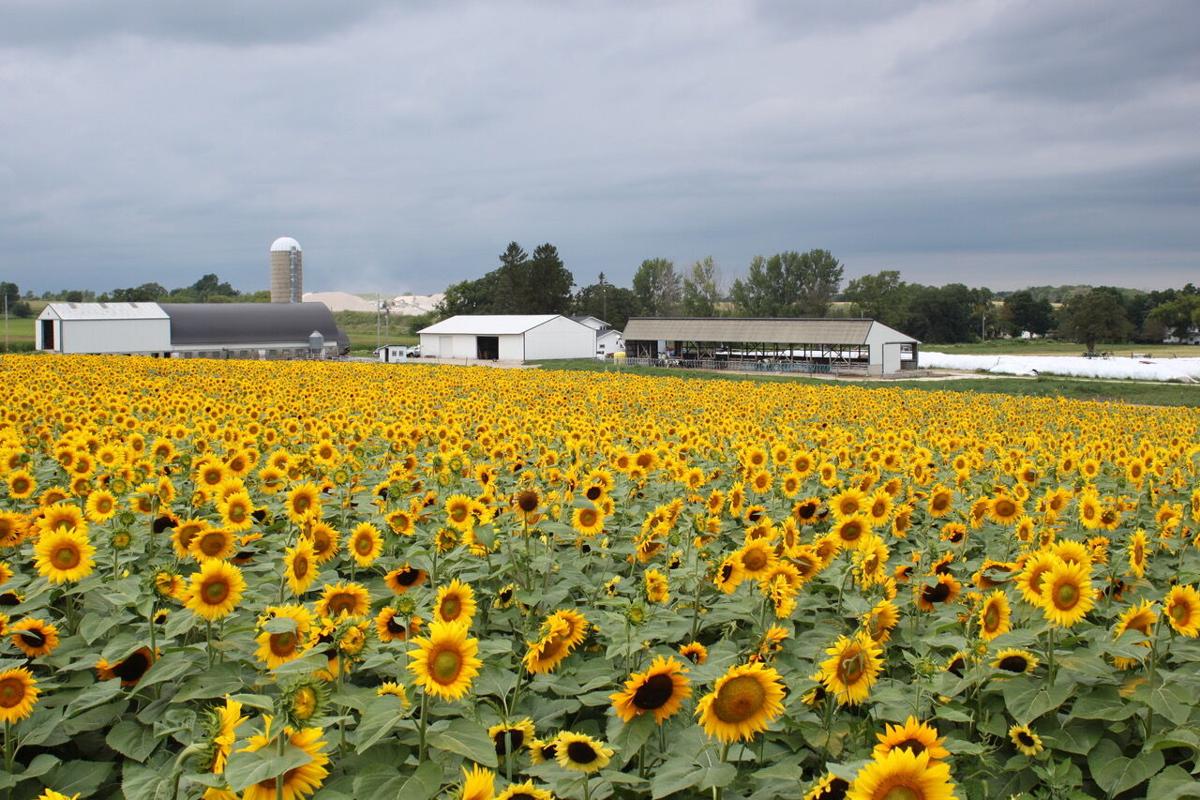 A number of factors joined together to help push sunflower prices to new market highs in early June.
"Nearby NuSun and high-oleic prices hit new market highs this week adding 50 cents to $1.25 per hundredweight," noted John Sandbakken, executive director of the National Sunflower Association, writing in the June 7 NSA newsletter. "New crop prices were up 50-65 cents and trading in a range of $26.85-$28.25 at the crush plants."
As of June 7, NuSun prices were listed at $28.30 per hundredweight for delivery in June and July at the Cargill crush plant in West Fargo, N.D., and $28.25 at the ADM crush plant in Enderlin, N.D., also for delivery in June and July.
Prices for high-oleic sunflower were $28.80 per hundredweight for delivery in June and July at West Fargo, while prices at Enderlin were listed at $28.75, for delivery in June and July.
New crop 2021 NuSun sunflower prices at Cargill in West Fargo were listed at $27.85 cash and $27.35 with an Act of God (AOG) clause. The ADM plant at Enderlin listed the 2021 new crop cash price at $27.75 and with an AOG the price was $27.25.
High-oleic 2021 new crop contracts at West Fargo were listed at $28.35 cash and $27.85 with an AOG. At Enderlin, new crop high-oleic contracts were listed at $28.25 cash and $27.75 with an AOG clause. Elsewhere in North Dakota, the new crop price was $27.65 at Pingree and $26.85 at Hebron.
"Confection processors are still offering AOG production contracts starting at a minimum of $32 and upwards per hundredweight," Sandbakken noted.
"Sunflower prices were supported by red-hot CBoT (Chicago Board of Trade) soy oil prices," he continued. "Tightening global supply concerns due to dry growing conditions in the northern U.S. and Canada, as well as output concerns in South America, have rallied soy oil futures."
Looking at the 2021 sunflower growing season, Sandbakken also noted that planting continues in all states and progress is well ahead of last year at this same time and the five-year average in the Dakotas and Minnesota.
In the High Plains states, planting progress was slowed by recent moisture. That's pushed progress behind last year's pace, although it's still slightly ahead of the five-year average. According to the latest USDA report, 42 percent of the expected sunflower acreage in 2021 was in the ground by the end of May. That's up from 29 percent from the week prior and ahead of the five-year average of 35 percent.
"Sunflower planting will pick up speed in the next couple weeks as growers across the U.S. finish sowing activities," Sandbakken said. "In the Northern Plains, hot and dry conditions are likely for the next several days. Showers may return, but they will be isolated.
"Ahead of the system, temperatures will approach triple digits and record highs. This will exacerbate the ongoing drought and could damage vulnerable crops," he added.
For producers who may have experienced freeze damage or crops that have run out of gas and will not make it due to drought, Sandbakken explained that confection or oil sunflowers offer a good alternative for re-plant acres.
"They can be planted until late June and perform well in dry conditions," he said. However, the final planting dates for crop insurance purposes for sunflower in North Dakota – June 10 or 15 – have passed. In South Dakota the dates are June 15 or 20.