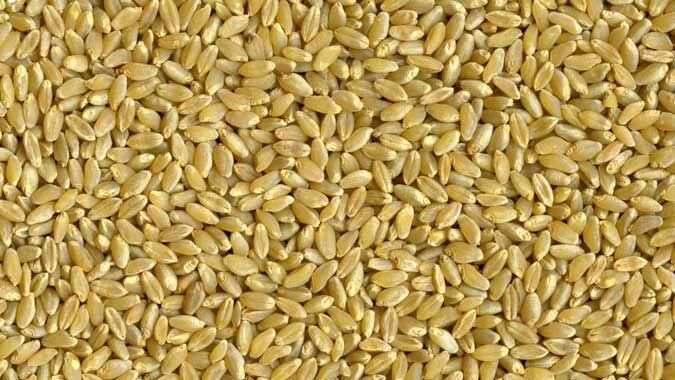 There hasn't been much in the way of any new news in the U.S. durum market since early February. Still, cash prices have remained pretty steady between $6.10 and $6.50, so not much change from the previous report on Feb. 12.
"However, it looks like most cash prices have been hovering toward the higher end of that range. We see a lot of $6.40-$6.50 cash bids," said Erica Olson, market development and research manager for the North Dakota Wheat Commission.
"We're in a slower period right now. Exports are a bit slower with the Great Lakes closed, and obviously, we're not planting yet, so there's no activity going on there," she added.
Olson noted that U.S. durum exports have slowed down and are now trailing last year's pace, which was above average to begin with. The current pace is also slightly below the five-year average. Current U.S. durum sales stand at just over 24 million bushels (MB). That compares to 30 MB a year ago.
Italy, which is the U.S.'s largest market for durum, started out the year strong, but sales have fallen behind last year's pace. So far sales to Italy total 16 MB this year. That compares to 20 MB last year.
Looking at Canadian export sales of durum, Olson noted that it looks like Canada picked up some of that demand as their sales to Italy are slightly higher this year.
Looking at other importing countries, U.S. sales are actually higher to Portugal and Spain, and sales are also up in Central and South America, specifically to Guatemala, Mexico and Venezuela.
"A region that has gotten a lot of conversation is North Africa where we are expecting larger import demand because of some drought conditions," Olson said. "But in terms of U.S. sales, we've seen some small sales to Algeria and Tunisia, but our total sales are less than a fourth of what they were a year ago. Again, that's just a big region where we have not picked up much business."
On the other hand, however, domestic demand is faring better. The U.S. is expecting record food use this year of 91 MB, Olson pointed out, adding that the National Agricultural Statistics Service recently released the flour data for 2020.
"Looking specifically at durum grind, that was up 8 percent from last year at just under 72 million bushels of durum ground for semolina," she said. "That's about 5 million bushels higher than the past few years on average. So in 2020 we definitely saw more pasta consumption with the COVID pandemic and more dining at home."
However, even though the U.S. is seeing good domestic demand, Olson said there's not much selling from producers or buying from the mills or processors taking place at this point in time.
"Producers are kind of waiting for higher prices and then, at least for now, millers seem satisfied with the supplies out there," she said.
USDA did provide an updated World Agricultural Supply and Demand Estimate report on Feb. 11, which did have a couple small changes for durum. USDA increased domestic use by 1 MB, and pushing the new estimate to 94 MB. But USDA also increased the U.S. import forecast, specifically from Canada, by 3 MB.
"Basically, what we ended up with was higher ending stocks, going from 30 million bushels to 32 million. So even though those stocks are up a bit, that is still a decline of about 30 percent from last year," she said. "We would just expect that for the next month or two things in the durum market will probably be relatively quiet."
With the official start to spring just a few weeks away, there is already starting to be some speculation about planting for the 2021 growing season.
"Canada is looking at a possible decline in acreage," Olson said. "In the U.S., durum is definitely more price competitive than spring wheat, but then we're also seeing canola, the pulse crops and even soybeans as crops that will definitely compete with durum for acres. With ending stocks tightening, not just here but in many of the durum producing countries, planted projections and acres will definitely be watched closely," she concluded.