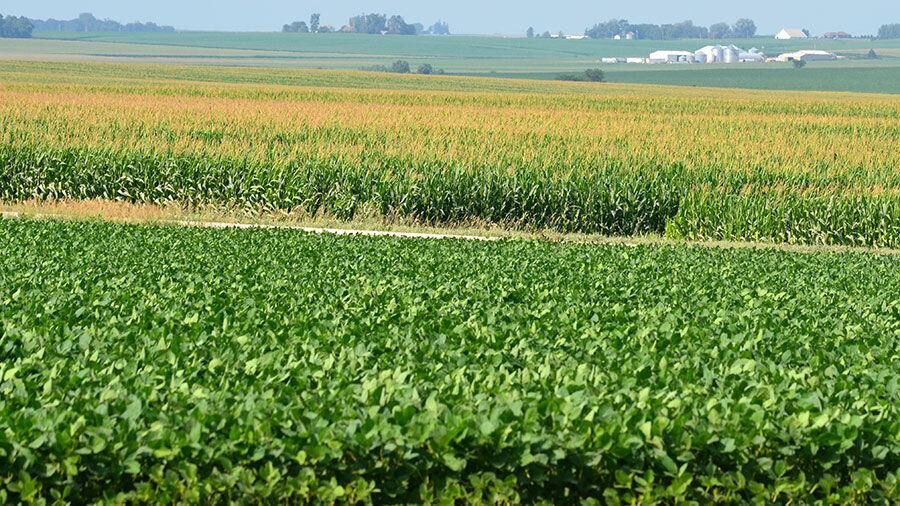 The stars have aligned, or at least certain factors have joined, to help bring a nice rally to soybean prices as Thanksgiving neared.
Those factors include smaller soybean production than estimated earlier, strong demand, especially from China, and weather conditions in South America. All have combined to push local soybean prices well above $11.
"We've got the three things going on where you've got the U.S. paring back its yield thoughts – the size of the crop. It's still a good crop, but we've pared it back," said Ed Usset, professor emeritus and grain marketing economist with the University of Minnesota. "Then you have Chinese exports and South American weather issues."
Of those, Chinese demand has been at the forefront for the past several weeks. One thing that's driving that demand is the fact China is rebuilding its hog herd faster than expected after it was decimated by African swine fever this past year.
"What happened to African swine fever? It's like that's yesterday's news," Usset said. "It just disappeared off the map in the time that we've had COVID. And so like that's over with and the Chinese are rebuilding its hog herd faster than expected, so they have got tremendous demand going again."
Will China continue with its current rate of purchases? Usset isn't sure, but the issue is "out there and the market is of a 'prove it to me' type attitude."
Usset feels that soybeans and corn are going to remain volatile until the market gets a better sense of the weather situation in South America, and that might take another month or two.
Also, he noted that South America, in particular Brazil, took their tariffs off and are allowing imports, which could also open opportunities for U.S. soybean sales there.
"I don't know where they stand right now," he said. "Clearly they don't carry a lot of stocks and it's the end of their crop year, so they're importing some beans."
Current local prices were above $11 the week of Thanksgiving. At one local elevator in west central Minnesota regularly followed in this column, as of Nov. 23, the December cash price for soybeans was $11.30 and basis was -65 cents under. The March 2021 futures price was listed at $11.95 and basis was 14 cents over.
Usset said he was also looking at November 2021 soybeans, which were listed at $10.56 and that puts producers in a good position.
"If prices stay where they are (there could be) 5, 6, 7 million more acres of soybeans, I don't know," he said. "It's going to be a lot, (because) soybeans are very profitable.
"You're even going to see more corn, so you can do the math on that," he added. "$4.10 in December corn, it's interesting. It beats the hell out of what we've had over the past few months, but it's not as tempting as $10.50 November beans.
"Most of your readers could lock in something very close to $10 soybeans for next year right now," he continued. "That November contract, by the way, at $10.56 right now, that was $2 less at its lowest point. It's up about $1-$1.25 in the last four months."
Looking ahead, the same thing with soybeans as with corn, Usset hopes producers have got 2021 on their radar and should be considering things very carefully.
"In fact, I'd argue that between corn and soybeans, soybeans is the more tempting play in 2021 because it is profitable," he said. "All your readers could lock in $10 soybeans, or awfully close in 2021, and I don't think there's any argument about whether or not producers can make money at $10 on soybeans."