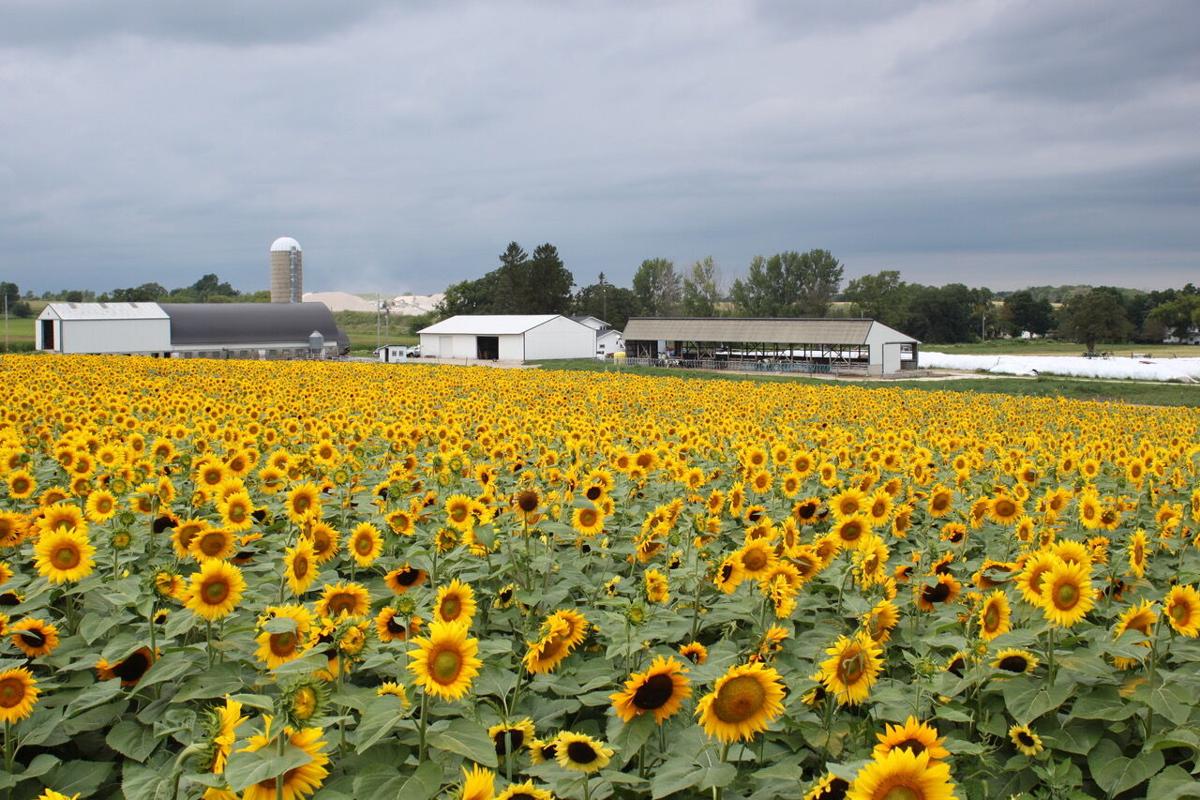 While NuSun sunflower prices were up the week prior to Christmas, high-oleic prices were mixed, and neither was anticipating much activity during the holidays, according to John Sandbakken, executive director of the National Sunflower Association.
"With the holiday season upon us, trading will probably be somewhat quiet and may trade sideways until after the holidays" said Sandbakken, commenting in the Dec. 21 NSA newsletter. "Nearby NuSun prices were up 10-20 cents at the crush plants this week. High-oleic nearby prices were mixed at down 5 cents to up 15 cents. 2021 new crop NuSun was unchanged to up 15 cents with high-oleic prices unchanged to up 20 cents."
As of Dec. 21, NuSun prices were listed at $19.15 per hundredweight for delivery in January at the Cargill crush plant in West Fargo, N.D., and $18.90 at the ADM crush plant in Enderlin, N.D., also for delivery in January.
High-oleic sunflower prices were $18.90 per hundredweight for delivery in January at ADM in Enderlin and $18.70 at Cargill in West Fargo.
Sandbakken also noted that new crop 2021 sunflower prices are out at both the Cargill and ADM plants. At the Enderlin plant, 2021 new crop NuSun prices were listed at $19.10 cash and $18.60 with an Act of God (AOG) clause. At West Fargo the new crop NuSun price was $18.90 cash and $18.60 with an AOG.
High-oleic 2021 new crop contracts at Enderlin were listed at $19.35 cash and $18.85 with an AOG. At West Fargo, new crop high-oleic contracts were listed at $19.10 cash and $18.80 with an AOG.
Sandbakken also pointed out that in the week before Christmas, the U.S. Federal Reserve pledged to keep interest rates near zero for the next three years, through at least 2023. He added that the Federal Reserve will also continue its support for financial markets through bond purchases.
"The past few weeks the U.S. dollar has seen a significant downturn slumping to its lowest level against a basket of other major currencies in two and half years," he said. "The announcement was positive news for export business as a weaker dollar is very beneficial, making U.S. commodities more attractive to foreign buyers.
"The weaker dollar, good demand and La Nina weather conditions in South America have fueled the rally in commodities on the Chicago Board of Trade," he added. "Traders are closely watching South American oilseed production prospects and is guiding price direction."
Beyond that traders are also anticipating USDA's annual crop production report that will be released in early January.
"Yield, acreage, and production adjustments for most crops will likely be included in the annual crop production report release," he said. "Sunflower yield, acreage and production will be updated from the October estimates."
And, as stated above, until after the holidays trading will likely be on the quiet side and may trade sideways.