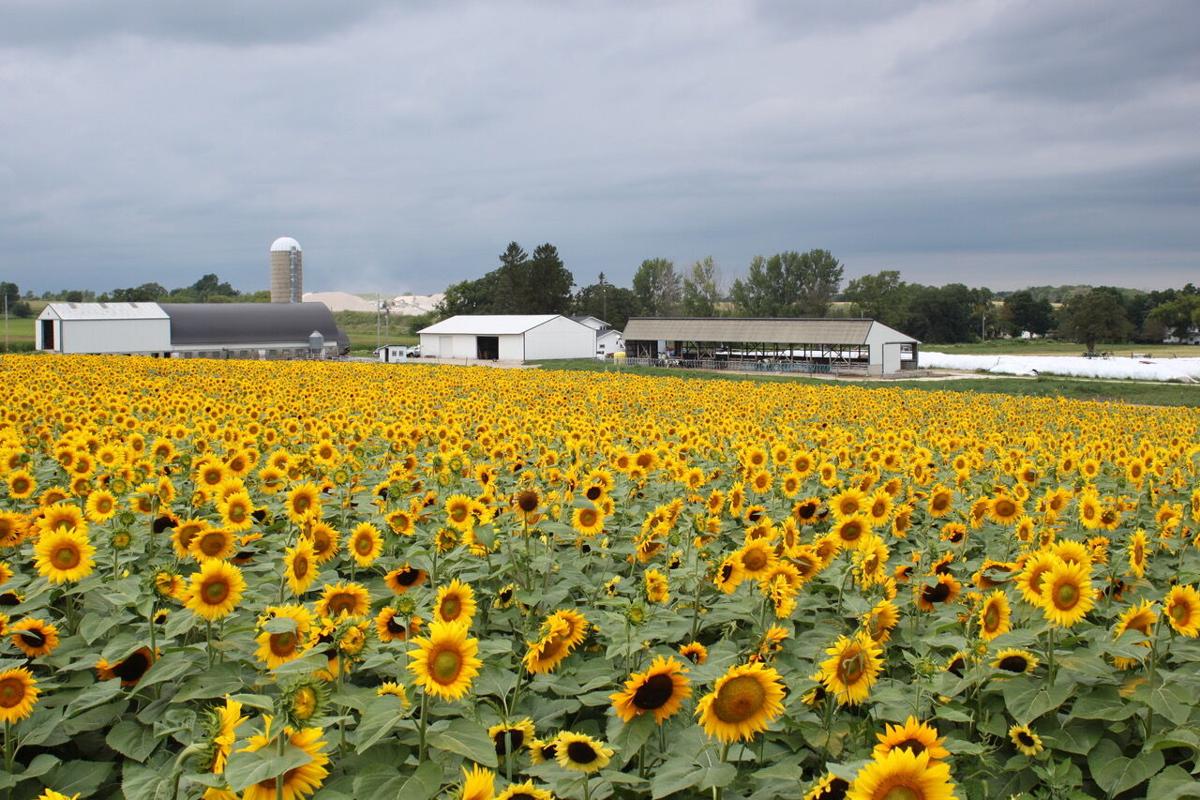 The battle for acres this growing season continues and the beneficiaries are producers who are seeing price rallies in a number of commodities, including sunflower.
"Sunflower prices continue to move higher as the battle for 2021 acres continues," said John Sandbakken, National Sunflower Association executive director, commenting in the May 10 NSA newsletter. "At the crush plants, old crop NuSun added 5-20 cents, while high-oleic prices were unchanged to up $2.10 in the past week. New crop NuSun prices increased 20-70 cents with high-oleic up 20 cents to $2.10 for the week."
Looking at regional prices at the crush plants, as of May 11, NuSun sunflower was listed at $27.25 per hundredweight at Cargill in West Fargo, N.D., for delivery in May and June, and $27.05 at ADM in Enderlin, N.D., also for delivery in May and June.
New crop 2021 NuSun sunflower prices at West Fargo were listed at $27.25 cash and $26.75 with an Act of God (AOG) clause. NuSun new crop prices at Enderlin were listed at $27.15 cash and $26.65 with an AOG clause.
High-oleic sunflower prices on May 11 were posted at $27.75 per hundredweight at Cargill in West Fargo for delivery in May and June, while at ADM in Enderlin the high-oleic price was $27.55, also for delivery in May and June.
Also, new crop 2021 high-oleic prices at the Cargill plant in West Fargo were posted at $27.75 cash and $27.25 with an AOG. At ADM in Enderlin new crop high-oleic prices were listed at $27.65 cash and $27.15 with an AOG clause.
Elsewhere in North Dakota, Pingree was offering $27.05 cash for 2021 new crop high-oleic sunflower, while at Hebron the new crop high-oleic price was listed at $26.25.
Sandbakken also noted that drought is spreading and intensifying in the Dakotas. And, as a result, producers in some areas of the region have slowed or halted planting progress because of a lack of soil moisture and the fact germination is a concern.
"There is still time to adjust your plans to take advantage of the market opportunities that drought tolerant sunflowers can offer," he said. "Late-season planted crops like sunflower can perform well and markets are setting up to reward that production with prices not seen since 2012.
"If you are concerned about the drought impacting yields, crush and confection plants are still offering Act of God contracts for fall delivery," he said. "These 'fail safe' contracts have become very popular with farmers throughout the production region. It provides an opportunity to lock in attractive prices now for fall delivery and removes that all important factor of 'yield risk' when uncertain growing conditions exist like this year."
With lower than anticipated acres this year – USDA's planting intentions report had producers in seven of the eight major sunflower production states expecting a decrease in sunflower acreage in 2021 – Sandbakken explained that diversifying market risk with some confection or oil sunflower acres could be a good option this year.
He also noted that as demand begins to recover following the COVID shutdowns, confection processors are looking to add acres this year.
"Confection sunflowers have been one of the highest returns per acre options available for several years and have been setting new market highs following the current rally in grain prices," he said. "Processors are currently offering 2021 Act of God production contracts starting at a minimum of $32 and upwards per hundredweight. These prices are significantly higher than the crop insurance price guarantee of $27.30 announced earlier this year.
"With current drought conditions across the main growing region, confections offer a good alternative for growers to consider based on lower moisture needs and input costs," he continued. "In 2017, the last major drought year in the Dakotas, confection sunflower did exceptionally well with yields per acre at 1,800 pounds in North Dakota and 2,000 pounds in South Dakota. If you have not looked into growing confection sunflowers for a few years, take another look and you'll be surprised how this crop's genetics have changed."