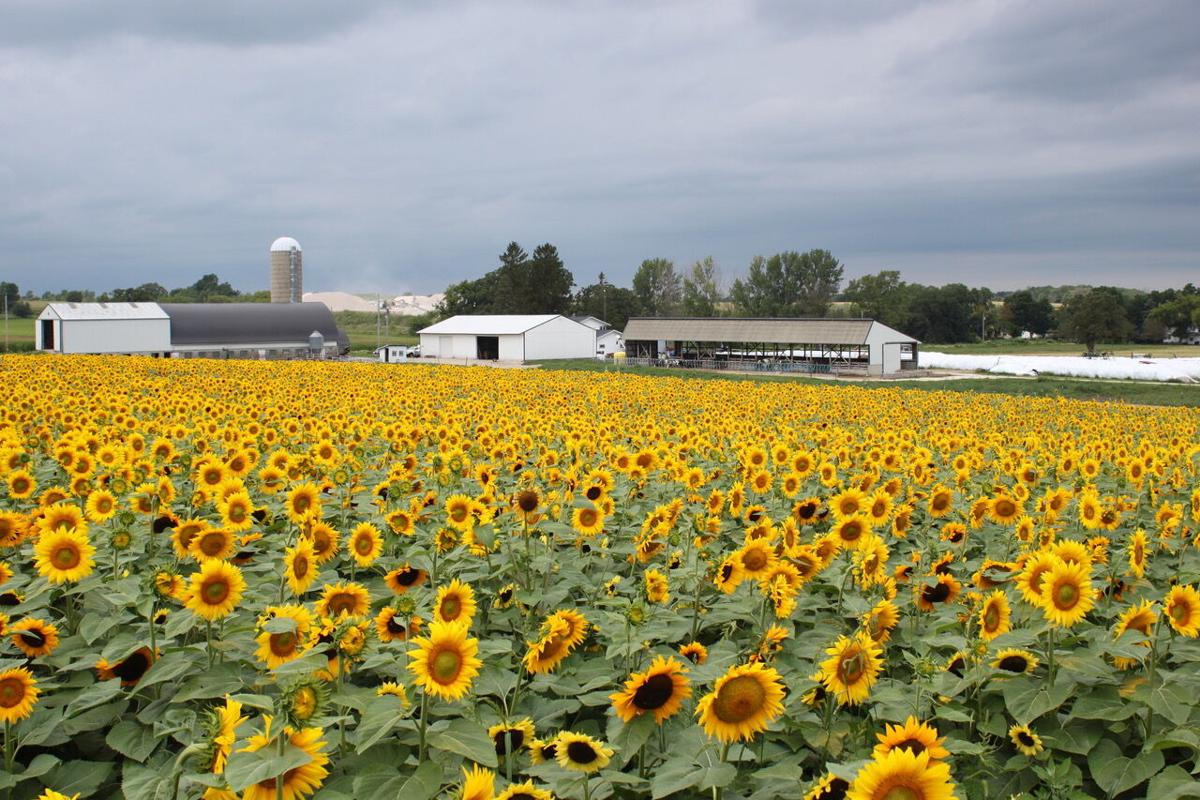 As we moved toward the official start of summer on June 20, sunflower prices were taking a hit and were off by about $2 from prices earlier in the month. And while that's discouraging, consider that prices were still about $8.50 higher than they were last year at this time and ranging around $26.
"Nearby prices were down $1.50 to $2.05 with new crop down $1.25 to $2.25 this week at the crush plants as sunflower values followed the huge sell-off in CBoT (Chicago Board of Trade) soy oil futures contracts," according to John Sandbakken, National Sunflower Association executive director, commenting in the June 21 NSA newsletter.
"CBoT soy oil values experienced a meltdown as traders fear the Biden administration will back off of anticipated higher biofuel targeted mandates," he continued. "Traders were expecting the Biden administration to impose more ambitious quotas and stop exempting refineries from them.
"Rumors circulated that EPA is developing targets for biofuel that are likely to be relatively flat or even lower as it seeks to balance the interests of blue-collar refining workers and advance a clean-energy agenda," he further explained, adding that a broad market sell-off amid concerns over rising inflation and the potential for interest rate hikes sent grain, stocks, crude oil, metals, livestock, and other commodities sharply lower and put additional pressure on the market.
Looking at prices at the regional crush plants, as of June 21, NuSun sunflower was listed at $26 per hundredweight (cwt.) at Cargill in West Fargo, N.D., for delivery in July and $25.90 at ADM in Enderlin, N.D., also for delivery in July.
New crop 2021 NuSun sunflower prices at West Fargo were listed at $25.15 cash. NuSun new crop prices at Enderlin were listed at $25.40 cash and $24.90 with an Act of God (AOG) clause.
High-oleic sunflower prices on June 21 were posted at $26.50 per cwt. at Cargill in West Fargo for delivery in July, while at ADM in Enderlin the high-oleic price was $26.40 for delivery in July.
Also, new crop 2021 high-oleic prices at the Cargill plant in West Fargo were posted at $25.65 cash. At ADM in Enderlin, new crop high-oleic prices were listed at $25.90 cash and $25.40 with an AOG clause.
Elsewhere in North Dakota, Pingree was offering $25.30 cash for 2021 new crop high-oleic sunflower, while at Hebron the new crop high-oleic price was listed at $24.50.
Meanwhile, on the production side of things, in mid-June producers were in the home stretch of wrapping up this year's sunflower planting season. According to the latest USDA report, planting progress was equal to or ahead of last year at this same time in all states.
"As of June 13, 79 percent of expected 2021 sunflower acreage was in the ground, up from 59 percent from the week prior and ahead of the five-year average of 74 percent," Sandbakken said.
In the near-term, the market will be watching the weather closely as well as crop development. The next big news was expected to come on June 30 when USDA's 2021 planted acres report will be released.
"(That) will be an important factor in determining old and new crop prices," he said.