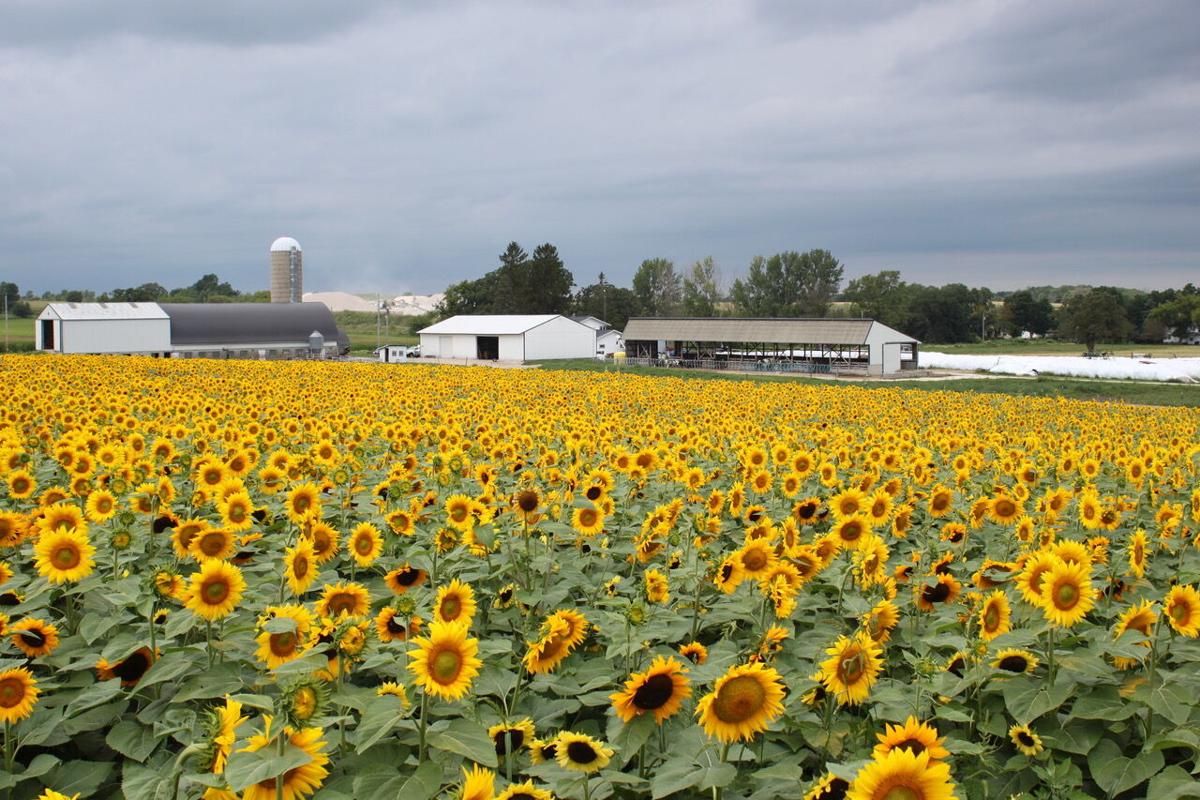 Sunflower prices at area crush plants were moving 10 cents up or down in early November, but overall, prices remained above the 60-day moving average.
"Overall, NuSun and high-oleic prices continue to trade above the 60-day moving average at the crush plants," commented John Sandbakken, executive director of the National Sunflower Association, writing in NSA's weekly newsletter on Nov. 8. "2022 new crop was unchanged to up 10 cents."
Looking at prices at the region's crush plants, as of Nov. 8, the price for NuSun sunflower at the ADM crush plant in Enderlin, N.D., was listed at $32.05 per hundredweight for delivery in both November and December. At the Cargill crush plant in West Fargo, N.D., the November/December delivery price for NuSun sunflower was $31.95 per hundredweight.
High-oleic sunflower prices were $32.25 for delivery in November and December at both the ADM and Cargill plants. Elsewhere in North Dakota, Pingree was offering $31.45 per hundredweight for November delivery and Hebron was offering $30.85, also for November delivery.
Also, Sandbakken noted that the crush plants are offering 2022 new crop cash and Act of God (AOG) contracts. In the NSA newsletter, the ADM plant in Enderlin listed 2022 NuSun contracts of $27.25 cash and $26.75 with an AOG clause. Cargill in West Fargo new crop contracts listed of $26.80 cash and $26.30 with an AOG clause. New crop high-oleic sunflower contracts were $27.50 cash and $27 with an AOG at Enderlin, while West Fargo was posted at $27.30 cash and $26.80 with an AOG.
Sandbakken also noted that sunflower producers were making good progress with the 2021 sunflower harvest as they were able to take advantage of very favorable weather conditions.
"Harvest progress advanced 15 percent to 71 percent complete for the week ending Nov. 5," he said, adding that overall harvest progress remains about 6 percent ahead of the five-year average. In that week, producers harvested an additional 181,677 acres. That brought 2021 harvested acres to about 813,912 acres, as of that time.
"Last year at this same time, about 40 percent of acres were harvested," he said.
In other sunflower news, world sunflower production for 2021-22 is forecast up 7.3 million metric tons (MMT) to 57.7 MMT from last year's total, which was impacted by drought, according to
Oil World. An expected increase in production in the Black Sea region, European Union, Argentina and South Africa is the main reason for the increase.
"Reduced global supplies of rapeseed oil are expected to benefit sunflower oil demand. Rapeseed oil prices have skyrocketed in Europe and may lead to increased sunflower oil consumption," Sandbakken said.
Oil World is also projecting that global sunflower oil exports will grow by 2.6 MMT from last market year, reaching a new high of 13.87 MMT.
Looking ahead, Sandbakken noted that U.S. sunflower harvest progress, along with yield and crop quality, "will continue to be key to prices going forward."
One more thing for producers to consider are the premiums that crush plants pay on sunflower with oil content above 40 percent. For each 1 percent of oil above 40 percent, the crush plants will pay a 2 percent price premium
"This pushes a contract with 45 percent oil content gross return 10 percent higher per hundredweight," he explained, adding that the AOG $26.30 contract increases to $29, and the cash $27.25 contract moves up to $30.