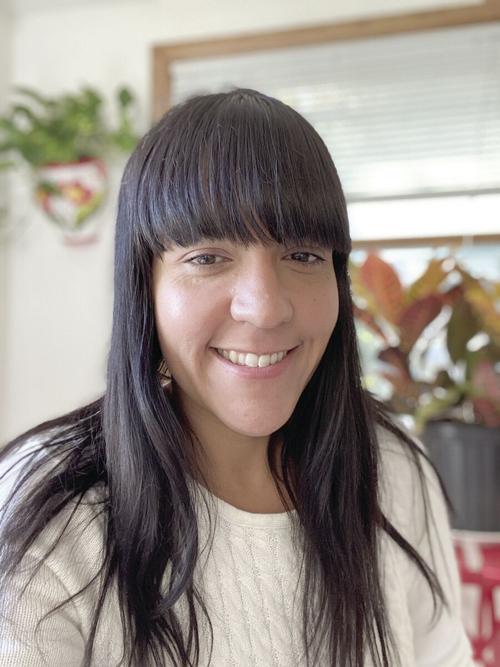 Extremely grateful for the current state of the NDSU soybean breeding program, Carrie Miranda, the program's new breeder, says she's excited about the new ways the program can grow over the next few years.
"It is a phenomenal opportunity to come into the program after Ted Helms, who has done so much work to fill this program up," Miranda said. "I see it as my responsibility to continue the excellent work in terms of yield and disease resistance, reporting to farmers, and of course, creating superior varieties that are competitive within the industry the same way that Ted has.
"But also, given my background in molecular biology and the fact that so much technology has been created, I am excited to use those tools in order to expedite the utilization of those useful traits, especially herbicide tolerance that North Dakota farmers seem to enjoy using," she added.
One of Miranda's goals within the program is to discover herbicide tolerances that are not patented by private companies, which would give North Dakota farmers access to herbicide-tolerant lines that don't have large fees associated with them.
"That is one of my grandest ideas, and it is long-term, but I do understand the importance of having a herbicide-tolerant plant that withstands the variety of weed pressure we face in this state," she said. "I came from Missouri, where we don't have kochia, but I have heard that one mentioned so many times that I had to say something to it."
Farmers in the state face a number of different challenges, but those challenges usually differ from farmer to farmer. Some farmers may experience weed pressures, while maybe the neighbor just down the road may experience challenges associated with excess moisture or drought.
"There is a lot of variability in North Dakota and as the soybean breeder for the state, it my responsibility to be able to make soybean varieties that will answer the pressures that farmers face on a regional basis and that is a challenge," she said.
She noted that it will be possible to use the molecular tools she has acquired to insure that the new varieties will have such things as SCN (soybean cyst nematode) and phytophthora resistance. She is even trying to find markers for Iron Deficiency Chlorosis (IDC) with the hope that all of the varieties, in the next few years, will have those pathology-resistant traits stacked into them.
She is also concerned about the different maturities for each region of the state.
"These things will always be ongoing," she stressed. "You have to be smarter than the pest, because they can easily outgrow the resistance, especially if you are only using a single source. There is a lot of thought that is involved in order to protect the high-yielding lines that we produce."
Producers in the state have a wide latitude of choices in terms of soybean maturity levels. Some breeders might find that challenging, but instead, Miranda enjoys working with the maturity ranges.
"I work with three maturity groups – 00, 0 and 1. Some farmers do like the .3 over a .4 and I have to be aware of that, as well," she explained. "Understanding the subtle differences between maturities is something I really enjoy doing on a research basis. It is more the challenge of producing enough varieties of varying maturity groups that have the useful traits in them, such as disease resistance. It is a challenge, but it also makes my job exciting."
Miranda says her end-goal is being able to make a diverse amount of varieties that will suit every farmer in the state.
The NDSU soybean breeding program currently has the Roundup Ready 1 trait and the conventional non-GMO lines.
"We focus more on the Roundup Ready 1 trait because that is what the farmers want," she said. "I am already talking to private companies that own the intellectual properties of some of the other traits to see how we can work it in to the NDSU soybean lines."
Final testing is currently underway on two varieties that may soon join the NDSU line of approved soybean lines. Both are Roundup Ready 1 trait varieties.
Finally, as the new soybean breeder, Miranda wants to encourage feedback from farmers in regards to the soybean development they would like to see.
"I welcome farmers to voice to me some of their concerns or the pressures that they deal with, because a lot of the conversations aren't coming from surveys, but rather farmers telling me what their problems are," she said. "I hope farmers feel they can reach out and talk to me and give me suggestions on what they would like to see. Those comments are very useful to me and I will pay attention to them when making my selections for the next year."