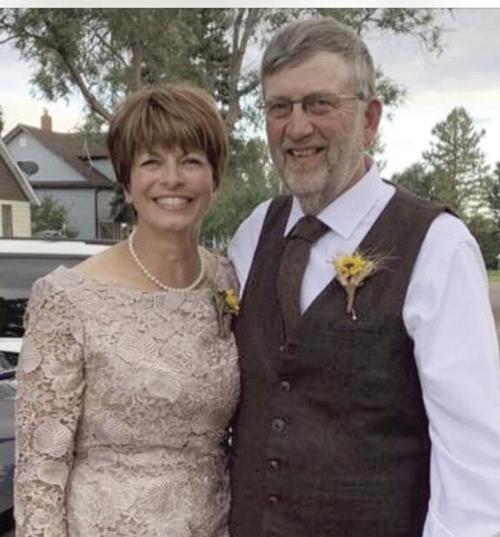 Each winter the North Dakota Crop Improvement & Seed Association selects an individual to receive the Premier Seed Grower award in recognition of someone who has made significant contributions to the certified seed industry in the state. This year's winner, Bruce Hagen, was named on Feb. 6 during the group's annual meeting in Minot.
As an example of his commitment to the seed business, Hagen wasn't able to be present at the awards ceremony because his seed cleaners were scheduled to show up on his farm that day.
"As it turned out, my seed cleaners showed up then, so I ended up having to devoting my time to that, so I didn't make the convention," Hagen said. "I really appreciate the recognition this award brings – I'm not much of a pat myself on the back kind of guy."
Hagen, who farms near Reeder, N.D., is a diversified farmer. He started raising certified seed back in the mid-1980s and has continued to raise seed except for a couple of years where he had been hailed out.
He explained why he got started in the certified seed business.
"My dad has raised durum for years and I liked the crop, but at that time we didn't have anyone around here doing durum," he said. "Some told me to do one or the other (spring wheat or durum), since they thought if you raised both you could have contamination. So that is how my raising of certified durum seed got started. Later on, we didn't have anyone in our county raising spring wheat seed, so I decided to take that on, too."
Hagen has raised registered seed a few times, but finds it easier to buy the registered seed, plant it, and then sell certified seed.
He keeps the contamination between durum and wheat to a minimum by not ever raising durum on ground that has grown spring wheat and vice versa. Even though he has a diverse crop rotation, the only certified seed he raises is durum and wheat.
The majority of his seed is sold at area elevators in Reeder, Scranton and Hettinger. This year he will have some Bolles spring wheat, Shelly spring wheat and Joppa durum.
"If those elevators take all of the seed, they will handle all the sales, and if I have any extra there might be some sales off of the farm. It's been a little handier to handle it through the elevators," he said. "I sell the seed to the elevators and they certify that seed in their name. That makes things a little simpler and things are sold weighing over a certified elevator scale."
Other crops Hagen raises include both corn for silage used in his cattle operation, grain corn, canola, sunflowers, safflower, and this was his first year raising soybeans. He used to raise both oats and barley, but the higher yielding corn silage eventually replaced those feeds in the cattle rations.
Hagen noted he often makes a decision on what varieties to plant for certified seed after his visit to the Hettinger's Research Extension field day.
"I really enjoyed, over the years, going to the crops day and seeing the different varieties and trials they have there – sometimes you see one that really stands out," he said. "Some of the varieties I have raised have come from seeing those trials and the data on them that is compiled later in the season. And there is a lot of information available on the internet now, as well. Protein and yield are always important and I try to hit some disease resistance in the varieties I select."
One thing is for certain, it takes extra time both at planting and harvesting time for the additional cleaning that is required when growing certified seed.
"Neighbors can switch from one crop to another and never have to worry about cleaning the truck or combine out – but that isn't the case when doing seed," he said. "Sometimes it is hard during harvest to stop and do that extra cleaning."
In terms of the livestock side of the business, Hagen has a cow-calf operation and backgrounds his calves. In addition, he does some custom backgrounding.
The Hagen farm includes Bruce and Cheryl Hagen and their sons, Brian and Kevin, as well as Kevin's wife, Paige, and their daughter, Adelynn. Bruce and Cheryl's daughter, Erin, her husband, Kyle, and their boys, Ari, Myles and Finn, also live close by.