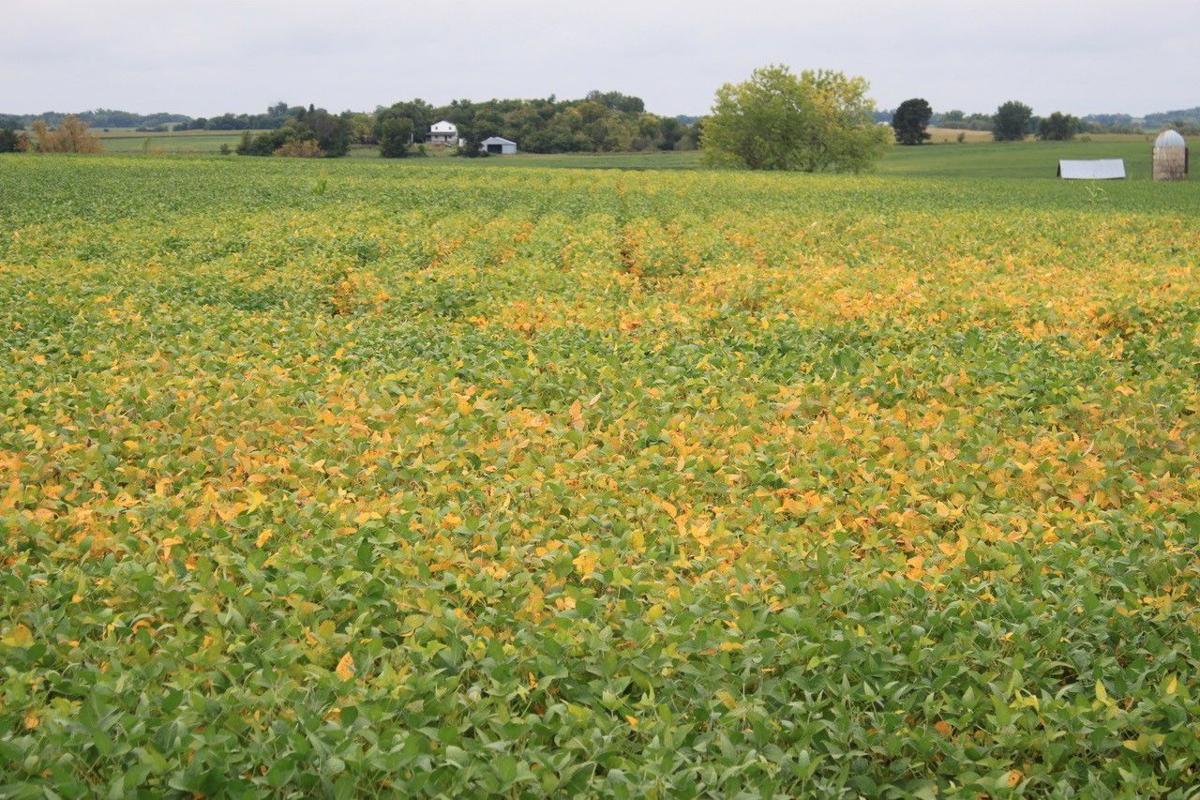 Many producers look at the potential yield of a soybean variety as the main reason for selecting that certain line, but according to Dan Melaas, seed agronomist for BASF, a grower really needs to look at a variety of factors before making that decision.
"There are a lot of other things when we look at varieties for the coming year and product placement is a key for choosing those varieties," Melaas said. "Typically growers should evaluate last year's performance as well as what kind of weather conditions they have encountered. Yield, herbicide systems, disease and insect tolerance or resistance are all keys to making an informed decision on soybean varieties."
The weed issue – He noted that this past year there were increasing problems with weeds. In the eastern regions of North Dakota, waterhemp has become a large-problem weed and as you move west, kochia is a growing concern and now Palmer amaranth has been spotted in some areas of the state, as well, he said.
As a way of dealing with those problems weeds, new herbicide-tolerant stacked traits will be available in the 2019 growing season. For BASF, 2019 is the first year they will be handling the Credenza soybean line that was acquired as the result of the Bayer Crop Science merger with Monsanto. This is also the first time they will be offering soybean seed technology with herbicide-tolerant stacked traits. The LibertyLink GT27 system allows growers to apply both Liberty herbicide and glyphosate over the top of soybeans for post-emergence control of broadleaf and grass weeds, Melaas said. With this offering, growers can choose the right post-emergence commercial trait systems to match their in-season needs. In test results, it has been shown that growers can typically pick up a 4 bushel per acre yield enhancement with the stacked trait varieties.
Other factors to consider – Certain varieties will perform better in certain environments, according to Melaas. The variability of the soil can play a large role, with some soybean varieties performing better in certain soil textures than in others. In addition, there are a lot of different yield environments across the region.
"Every grower knows his field better than anyone else and typically you are going to be able to tell if you are in a low, medium or high yielding environment," he said. "Certain varieties will perform better in those than others will. Being able to know the varieties and where to put them is a big deal in this case."
Other things to consider when selecting soybean varieties include iron deficiency chlorosis. Typically in the eastern regions there is more of an IDC problem and certain varieties will perform better on IDC ground. In addition, white mold was a problem in some areas in 2018 and that is many times in conjunction with phytophthora situations, he said.
There are soybean varieties that are more like a stick, while others are more of a bushy type, that will close the canopy earlier in the season, which typically will increase the chances for white mold to develop.
"Also, if a producer has had problems with phytophthora in the past, varieties with resistance can be selected to help out with that problem," he said. "And also in the line of resistance is the soybean cyst nematode resistance. Picking out varieties that are either resistant or tolerant to the soybean cyst nematode can really make a difference as to hitting a homerun in that field or having a disaster."
Communication with seed sales staff is critical – To make the best of soybean seed selection, it is essential to have good communications between the grower and the seed sales representative.
"Being able to actually sit down with your seed agronomist will enable them to recommend varieties based on a per-field basis that will help maximize yield at the end of the day," Melaas said. "I have been in this business for about 18 years now, and the guys that pick out varieties based on a per-field basis are the guys that tend to do well in the long run.
"Typically you are going to have better yields, less disease pressure and less problems during the year as you pick out varieties based on the individual field needs."
Consider new varieties – Finally, Melaas urged growers to try out some new soybean varieties on their farm.
"The new varieties have typically been bigger, better and with a lot of good things coming down the pipeline," he said. "In future years, things are expanding and continue to get better."