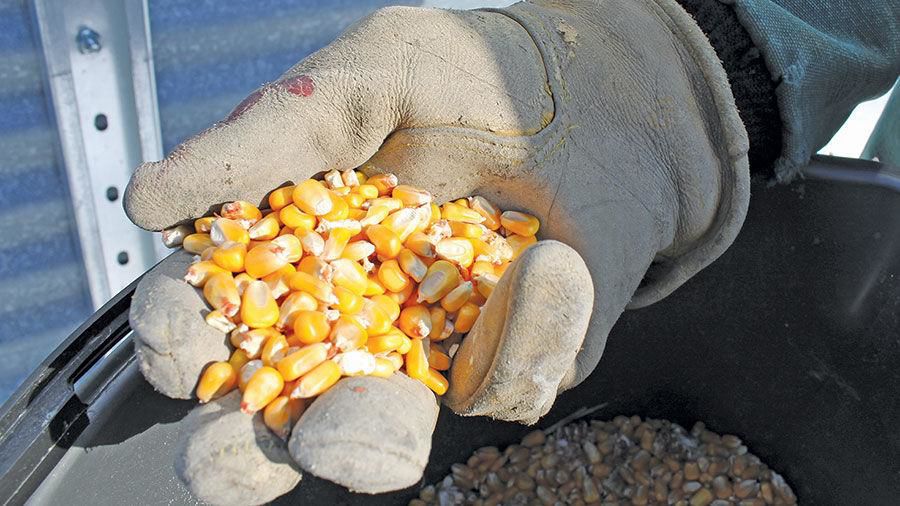 Following the release of the final acreage report by the U.S. Department of Agriculture (USDA) at the end of June, corn prices saw a nice little bump. Now, after the report, the market is turning its attention to the weather for direction.
"Our story (for corn) is pretty short and to the point," said Ed Usset, professor emeritus and grain marketing economist with the University of Minnesota. "This is now a weather market, as it always is in July. It's a weather market, and we're trading the weather – not today's weather – but the weather outlook. And the outlook is leaning toward hot and dry over the next 6-10 days."
The weather is important because the corn crop is coming into the critical pollination period and the market is trading that forecast.
"If we find a way to go lower, it will be clear because the forecast changed. That's what we're trading," he said.
Usset noted there was a crop condition report to come out July 6, the day he provided his comments, and he predicted the condition of this year's corn crop would be good-to-excellent because of the good growing weather in recent weeks. However, the market is more interested in the future than the past.
"(The crop) is going to look good, but we're trading the next two weeks, not the last two weeks," he said. "Crop conditions are a big deal. The crop is in pretty darn good shape right now. But like I say, we're not trading what it is today, we're not trading the fact we got three-quarters of an inch of rain today, but we're trading what's coming in the next two weeks."
The USDA's final acreage report that came out the end of June estimated 2020 U.S. corn acreage at 92 million acres, or five million acres less than its spring forecast.
"That was a big report. Analysts are reading the numbers, but it seems to me that total acres planted this year to major crops is like 7 million plus acres less than a year ago, and the question, of course, is: where the hell did they go? That's a question that smart people try to figure out over time, but yes, (the report) was a surprise. Combine that with the warm weather and we got a little bounce (in prices)."
December corn futures spiked 25 cents higher on the news, leaving prices at $3.75 per bushel, their highest point since March 9.
New crop bids for corn in southern Minnesota were 30 cents off their lows following the report and back over $3 a bushel, Usset pointed out. "Now that isn't exactly writing home with great news, and yet it beats the hell out of $2.75," he said.
Usset added that old crop bids are at about the same level, the low $3 mark to maybe $3.10 in southern Minnesota, maybe even a little better, and that's 30-40 cents off its lows.
"That's not bad," he said.
At one local elevator in west central Minnesota regularly followed in this column, as of July 6, the July cash price for corn was $3.03 and basis was -43 cents under. The October 2020 futures price was listed at $3.56 and basis was up 3 cents.
"I think you have to stare out the window and think we are trading the 6-10-day outlook and it looks hot and dry and if you've got nothing priced for new crop, man oh man, you've got to take a deep breath and think about this because if this hot, dry spell doesn't persist, if we give way to some rain and cool off a bit, we're going to retreat back to where we were," Usset said.
On the demand side, Usset said demand hasn't been exactly great, but exports have been pretty good and ethanol is slowly recovering.
"Demand is not great, but like I say, I think this is all a weather market. It's weather, weather, weather," he concluded.