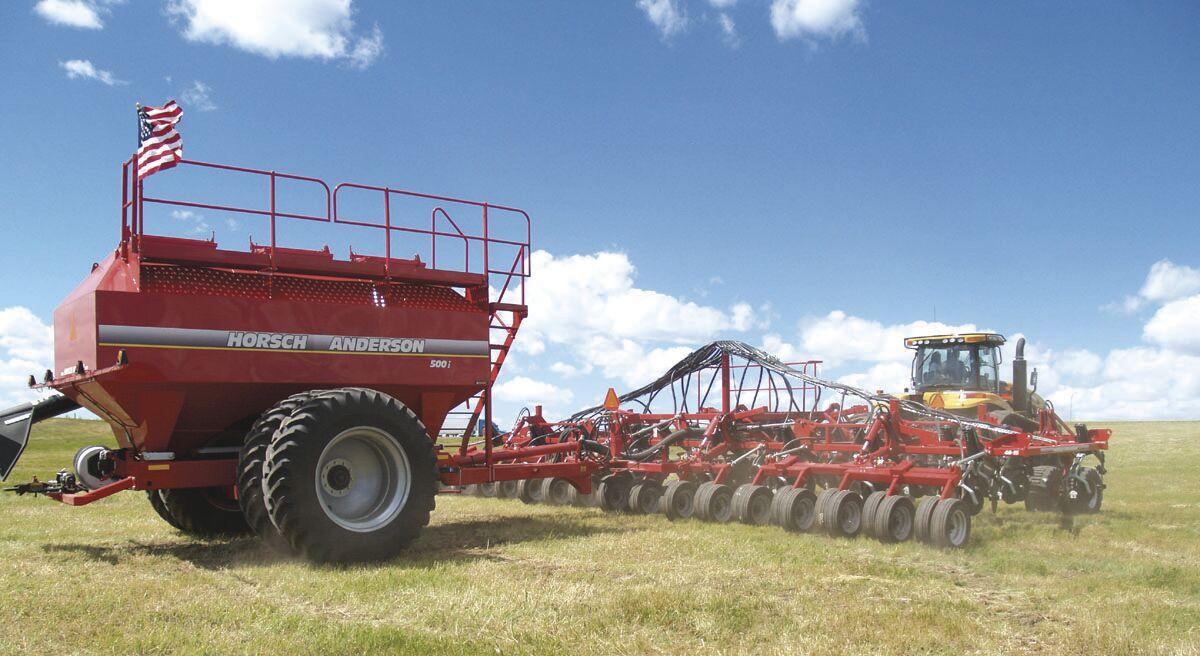 GRAND FORKS, N.D. – Those attending a virtual session of the recent Prairie Grains Conference heard meteorologist Daryl Ritchison give his thoughts on what kind of weather conditions we can expect in 2021.
Ritchison, who is a regular speaker at the conference and makes his predictions based on past weather patterns dating back to the early 1880s, is anticipating 2021 will likely continue the dry trend that started in 2020 and that temperatures will be average to slightly above normal during the growing season.
As far as precipitation, he believes we've probably ended the wet cycle that began in 1993 and will now go into a drier cycle for a number of years. This theory is based on past weather cycles that have occurred over the years and have shown a fairly consistent pattern.
"Historically, the wet cycles have lasted for 15-30 years, with the average being in that 20-25-year range," he said. "When we have dry periods, there is always a wet year thrown in there, and when you have a wet cycle, there are a few drier years in there."
To gain a greater historical perspective, Ritchison has used bur oak tree samples. Bur oak, which was used to build early log cabins, has helped determine weather records dating back to the 1700s on what he terms the "bur oak chronologies." These samples have shown that in addition to the drought conditions in the 1930s, this region also had severe drought in the 1860s and the late 1830s. Wet cycles, according to bur oak records, were experienced in the 1870s and earlier in the 1820s.
To give even more confidence in studying past weather records, Ritchison uses the past water levels of the Great Lakes as an indication of what is to come.
"There was a peak in all of the lakes in the late 1920s and a drought followed that. There was another peak in the Great Lakes in the early 1950s, followed by a drought in the late 1950s," he explained. "There was another peak in the early 1980s and a drought followed that. We have now reached another peak in the Great Lakes in 2018 and 2019, and using history as a guide, what do you think is going to follow it?"
"We are not talking 10 straight years of drought – even in the 1930s it wasn't 10 straight years of drought. Instead we are going back to the historical rainfall average," he added.
Breaking the weather expectations down for 2021, Ritchison expects temperature to be a little above normal, especially during the growing season. However he doesn't expect the temperatures we saw in 2020, and that means we may see fewer growing degree days this year.
As far as precipitation, he presented two different scenarios, and both indicate the moisture received will be slightly less than normal.
"We are highly dependent on thunderstorms for our precipitation and we have all seen the situation where on one side of the road we get an inch of rain and on the other side of the road they got nothing," he related. "You can get the general flavor, but you can't get every location right when it come to rainfall from thunderstorms. There are reasons to think we're going to be more dry than wet next year."
When it comes to spring weather and getting in the field early for planting, Ritchison feels farmers will be held back more from cool temperatures rather than soil moisture conditions.
"We will start spring drier and colder than average, and I think in May we will turn around and end up being pretty good," he said. "For grains we will end up with 250 fewer growing degree days when compared to 2020, and for corn and soybeans we are looking at one hundred fewer growing degree days. It will not necessarily be a cold summer, but just not quite as warm as 2020."