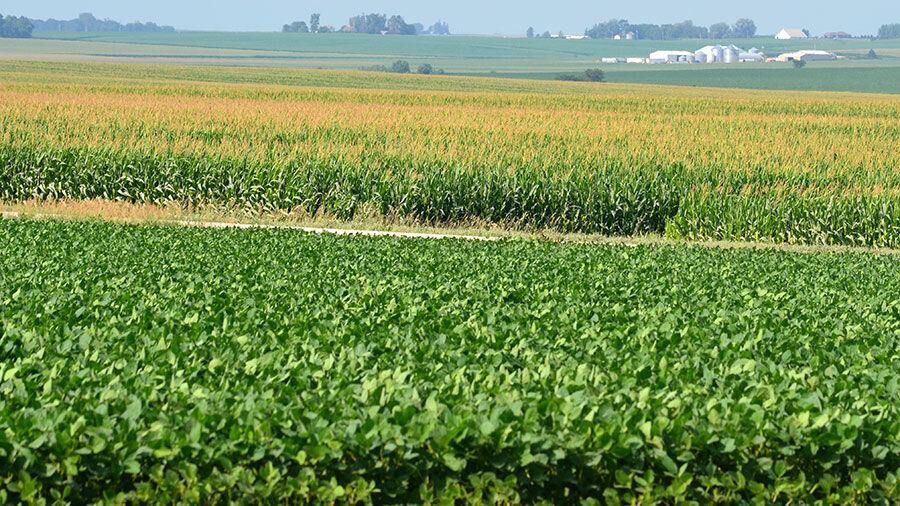 The link between corn and soybeans has been long recognized, and it still is, but there appears to be a bit of separation between the two of late.
"As much as soybeans and corn are tied, they don't seem as tied anymore," said Randy Martinson, president of Martinson Ag Risk Management, Fargo, N.D. "Soybeans actually have had a little bit better movement. Stocks are a little tighter in the soybean market, so any kind of a hiccup in production will cause ripples as far as the ending stocks estimates are concerned."
Also, Martinson noted the trade is keeping a little bit of a weather premium in the soybean market and there has been good demand, notably from China and "unknown destination."
"China and 'unknown destination' has been aggressively buying soybeans," he said. "We kind of had a little bit of a break there, but now, for the last 6-7 days in a row, we've seen an export sale of some sort to either China or to an unknown destination or to both in the same day. Like today (July 21), we saw a sale to both China and to an unknown destination. So demand continues to be strong.
"Brazil and Argentina virtually have sold out of their production, so the U.S. is the game in town," he continued. "Basis levels have continued to improve for South America, as well, and that has made their prices a little more expensive than the U.S., so that's helped to bring the demand to U.S. shores."
Martinson also pointed out that crush margins continue to be very attractive around the world. China's crush margins are extremely strong, he noted, so that's helping to keep the demand very strong for soybeans and that's helped to move the product.
Also, the critical crop development stage for soybeans is right around the corner. As the adage goes, "corn is made in July and soybeans in August."
"And right now there is still some concern that we could affect the production side of it for soybeans and that's helping to keep the weather premium, along with the strong demand that we've been seeing," he said. "Now, seasonally or technically, we're seeing November flirt with that $9 level, and if we can get a close there or above that, I think we've got a chance that this market could push a little bit more."
Basis levels continue to be extremely strong for beans as end-users or elevators try to secure product to ship so that they can meet some of the strong demand because the majority of the soybean export sales that are taking place are for 2020, Martinson pointed out. So a lot of elevators and suppliers want to try and get as much product in as they can at harvest so that they can supply or meet the demands that are coming in on the export side of things, he explained. That has helped to keep the basis levels extremely strong.
"Producers should be looking at that and taking advantage of the strong basis," he said. "Let's see if we can't get this thing above $9 before we do something on the futures side, but there is a little more optimism on the bean side."
Referring back to the link between corn and soybeans, Martinson said the scenario with corn following USDA's planted acreage report the end of June is also showing up with soybeans. In that report, USDA indicated that fewer acres of both crops got planted than what producers were planning to plant, according to the planting intentions report in March.
"When that acreage report came out the end of June, there were like 12 million acres of soybeans that weren't planted, so it could be that some of those acres didn't get planted because of how wet the situations got," Martinson said. "And I know beans are kind of like corn in that we're seeing the far eastern Corn Belt states seeing a little bit of an issue just like the western states. It's the middle (states) that are seeing some good progress as far as crop development is concerned.
"It's going to be the fringe areas that are going to be where there's some concern yet, and that could be enough to lower yield potential and be somewhat supportive toward the bean side," he concluded.
Looking at local prices, at one local elevator in west central Minnesota regularly followed in this column, as of July 21, the May cash price for soybeans was $8.25 and basis was -68 cents under. The October 2020 futures price was listed at $8.93 and basis was -7 cents under.