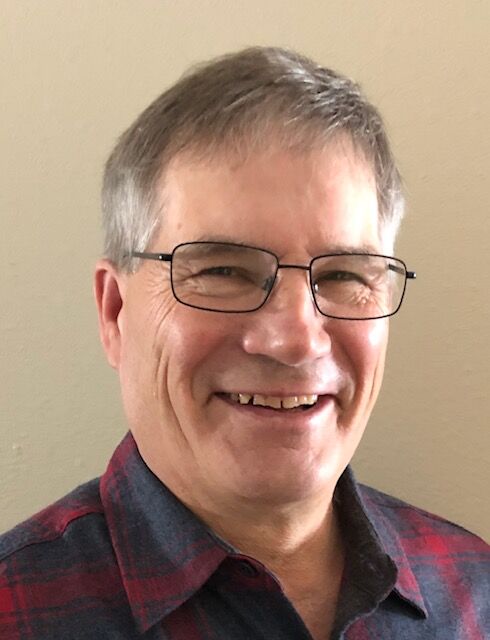 About 20 percent of Minnesota's harvested soybean acres are found in the northwest corner of the state.
Fortunately, high quality maturity group 0 soybeans are now available, and crop protection products have been developed for the region.
Soybean yields, however, remain relatively flat, averaging around 36 bushels per acre, according to USDA surveys.
Researchers like Dave Grafstrom, University of Minnesota agronomist, are conducting trials to see if they can unlock the keys to grow more soybeans per acre.
Grafstrom recently presented some of his research at the virtually-held Prairie Grains Conference. He's studying the influence of phosphorus and potassium rates in a four-year spring wheat/soybean crop rotation.
A small plot study was conducted at the University of Minnesota Magnusson Research Farm near Roseau, Minn. On-farm trials were also conducted in northwest Minnesota and that data will be included in January crop meetings.
Grafstrom asked this question: Are P and K among the reasons why we are not seeing an increase in soybean yields?
He reasoned that high pH soils, which are generally cold in the spring, could reduce nutrient uptake.
He started his studies figuring a 50-bushel soybean crop will remove 40 pounds of P2O5 and 70 pounds of K2O; and an 80-bushel wheat crop will remove 50 pounds of P2O5 and 30 pounds of K20.
"If you just put on 7-30-30, you will not supply the needed P and K, so plants will have to 'mine' the soil to obtain P and K for high yield goals," he said.
He noted that an AGVISE Survey from 2019, showed an 86 percent of submitted soil samples were below 15 parts per million (ppm) in phosphorus and 32 percent of soil samples were below 150 ppm potassium.
"We do have P and K levels that can be a challenge if the goal is the production of high yielding crops," he said. He mentioned the work of Justus Von Liebig, who theorized that plant growth and yield are limited by the scarcest nutrient. If P2O5 is limited, plant growth will be poor even if other essential elements are abundant.
"As the crop yield increases, the probability of some nutrients becoming limiting will increase," Grafstrom pointed out.
Managing wheat for 80 bushels per acre, and soybeans for 50 bushels per acre, the agronomy team collected soil samples after harvest. They also evaluated early-season crop vigor, collected leaf tissue samples for analysis, and recorded yield and grain quality information.
In 2020, field conditions were dry in April and May, wet in June and July, and dry in August and September. The temperature averaged about 5 degrees above normal.
"For the wheat, that was more rain than we wanted, but soybeans responded well to the good soil moisture profile in August and September," he said.
Two small plot P and K research trials were completed at the Magnusson Farm. One site tested 6 ppm (low) for phosphorus while the other tested 23 ppm (very high) for phosphorus. Both sites were high in potassium.
In 2020, 0-46-0 and 0-0-60 were spring applied and incorporated prior to planting.
Rates of 20, 40, 60, 80 and 100 units of each product and the combination of both products plus an untreated plot equaled a total of 16 treatments.
The 2020 soybean yields ranged from 61-69.8 bushels per acre in the small plot trials. Yields were higher from the combination of 20, 40 and 60 units of P and K vs. the untreated, 80 units, or 100 units.
When phosphorus was applied alone or in combination at 60, 80 and 100 units, the soil test P was increased.
Potassium soil levels tended to increase with all K applications, especially with 80-100 units.
There was no difference in tissue test levels for P and K in the treated vs. the untreated soybean plots.
"When you see yield responses from 20 to 60 units from the combination of P and K, that seems to be the sweet spot and is in the range of what many growers currently apply," he said.
"The interesting part to me is even in the soil that tested pretty high in P, by applying additional P and K, we did see a yield response," he said.
The study continues for two more years. Grafstrom is curious to observe the yield differences each year with the application of P and K, as well as the effect of multiple years of applications.
Funding and cooperation for this project came from the Minnesota Wheat Checkoff, the Minnesota Soybean Checkoff, Agricultural Fertilizer Research and Education Council, University of Minnesota and farmer cooperators.