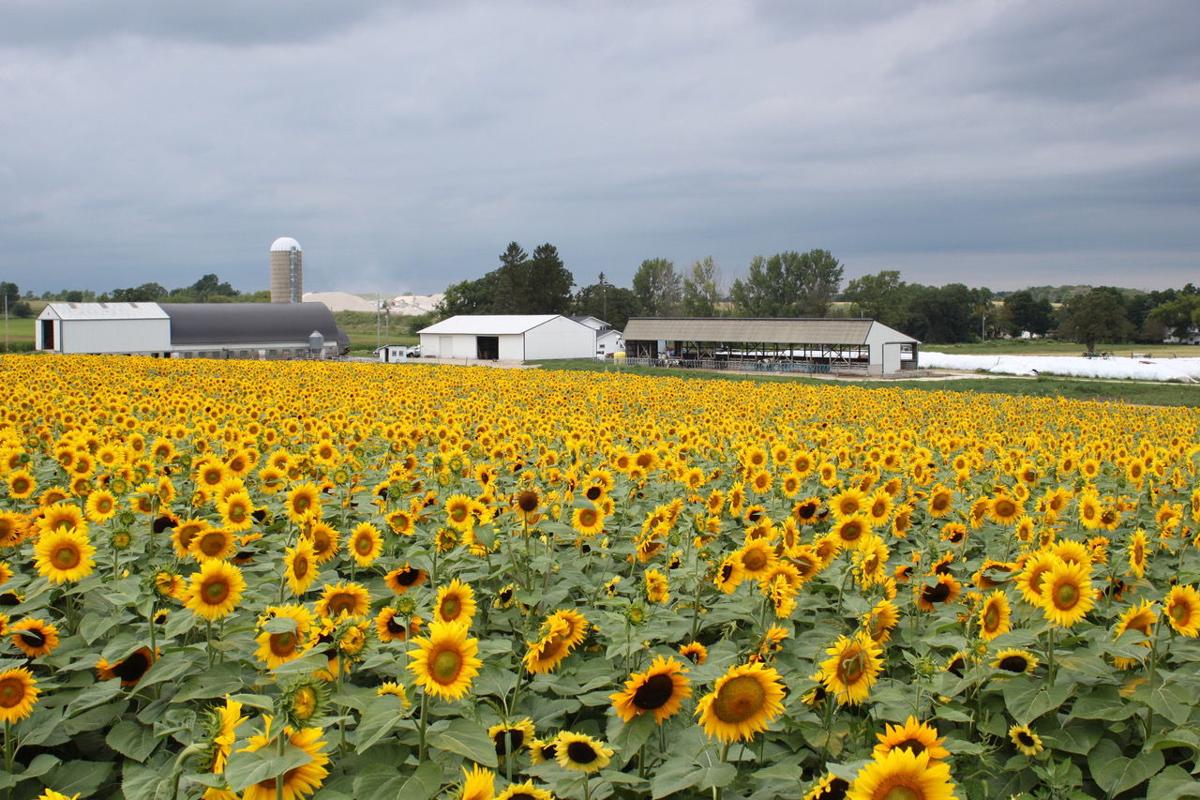 With much of the country's attention turned toward the coronavirus pandemic and the stock markets taking huge hits, it was a pleasant surprise to see that old crop sunflower prices saw a nice jump in mid-March.
"Nearby NuSun and high-oleic sunflower prices set new market highs at the North Dakota crush plants this week gaining 40-60 cents," commented John Sandbakken, executive director of the National Sunflower Association, writing in NSA's weekly newsletter on March 16.
"Considering oil premiums that are offered at the crush plants on oil content above 40 percent at a rate of 2 percent price premium for each 1 percent of oil above 40 percent, this pushes a seed delivery with 45 percent oil content gross return 10 percent higher per hundredweight," he explained. "A $21 March price increases to $23.10 with the oil premium added in."
That said, there is still great concern over the potential economic impact of the ongoing coronavirus pandemic.
"Chicago Board of Trade commodity prices have been on the defensive, following financial and energy markets lower as the world braces for the potential economic ill effects of the coronavirus outbreak," he said. "The spillover weakness from a broad range of other commodities is expected to continue affecting commodity trading until the spread of the coronavirus outbreak slows and is somewhat under control."
Looking at regional prices at the crush plants, NuSun sunflower was listed at $20.75 per hundredweight for delivery in March and $19.30 for April delivery at Cargill in West Fargo, N.D. At ADM in Enderlin, N.D., the price was $20.60 for delivery in March and $19.35 for April delivery.
High-oleic prices were $20.95 at West Fargo for March delivery and $19.50 for delivery in April. At Enderlin, prices for March delivery were $20.80, and $19.55 for delivery in April. Elsewhere in North Dakota, high-oleic prices for March delivery were $20.60 at Pingree.
Prices for 2020 new crop NuSun were posted at $18.10 cash at West Fargo and $17.50 with an Act of God clause (AOG). New crop NuSun prices at Enderlin were listed at $17.85 cash and $17.15 with an AOG clause.
For high-oleic sunflower, 2020 new crop prices at West Fargo were listed at $18.25 cash and $17.65 with an AOG clause. At Enderlin, new crop high-oleic prices were $18.25 cash and $17.55 with an AOG. At ADM in Hebron, N.D., the new crop cash price was $17.05 while the AOG price was $16.45. At Pingree the new crop cash price was listed at $17.75.
Elsewhere around the world, Sandbakken noted that producers in South America continue to make good harvest progress.
"Weather conditions are favorable for producing a record soybean crop," he said, adding that according to the latest USDA supply and demand report "South American soybean production could be a bin-buster this year."
USDA is projecting the 2019-20 soybean crop in Brazil will reach 4.629 billion bushels, while in Argentina the crop could amount to 1.984 billion bushels.
"Both estimates came in higher than the average trade guess," he said.
In its report, USDA kept U.S. stockpiles of corn and soybean unchanged from February's estimate.
In other market news, Sandbakken pointed out that Canada formally approved the United States-Mexico-Canada Agreement (USMCA) on March 13. That was the last legislative step to implementation of the deal to replace the 25-year-old North American Free Trade Agreement.
"Having a USMCA agreement in place is great news for sunflower products as oil, meal, in-shell seed and kernel will maintain duty free access to Canadian and Mexican markets," he said, adding that Canada is the largest export market for U.S. sunflower oil and sunflower kernel, while Mexico is the second largest export market for U.S. sunflower oil, in-shell seed and kernel.