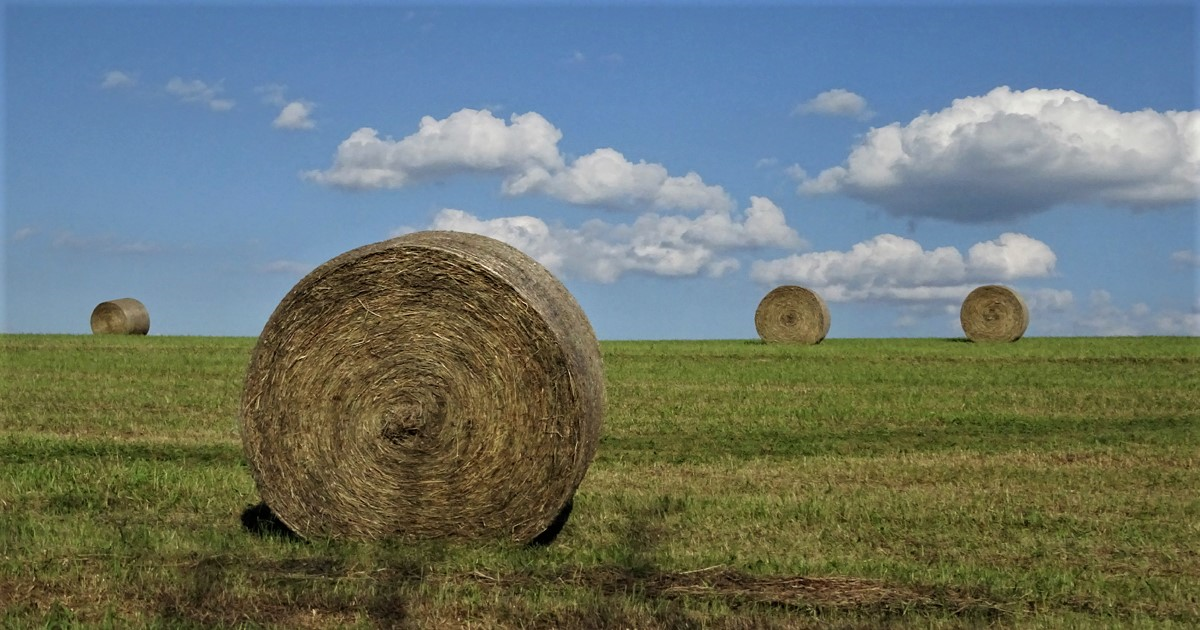 During the third week of August, producers in 23 North Dakota counties were informed by the U.S. Department of Agriculture (USDA) that the agency has agreed to move up the date for haying and grazing cover crops on prevented plant acres to Sept. 1. The change was made because of excessive moisture and flooding in the named counties.
"Farmers have seen excessive moisture over the winter and into this spring, and we made this one-year adjustment to help farmers remain good stewards of the land and provide an opportunity to ensure quality forage is available for livestock this fall," said Bill Northey, U.S. Under Secretary for Farm Production and Conservation.
"Unlike 2019 when there was widespread flooding in the spring, this adjustment is targeted to the areas most impacted," said RMA Administrator Martin Barbre. "The change still will allow farmers to maintain eligibility for their full 2020 prevented planting indemnity."
In a statement from his office, Sen. John Hoeven, chairman of the Senate Agriculture Appropriations Committee, said, "Given the impacts of the COVID-19 pandemic on our farmers and ranchers, we need to do all we can to help our producers weather the challenges. We appreciate USDA providing some flexibility on the haying and grazing date that will enable more producers to utilize cover crops on prevented plant acres. Cover crops are an important tool that helps to ensure these acres are better maintained."
Flooding and excessive rainfall in parts of the country have resulted in a significant amount of prevented planting claims under Federal Crop Insurance. Given these extraordinary weather events and the need for animal feed, flexibility around the use of a cover crop planted on prevented planted acreage for haying, grazing and cutting for silage, haylage and baleage has become necessary.
This was welcome news for cattle producers in the affected counties, according to Dan Rorvig of the North Dakota Stockmen's Association, who is a cow-calf producer near McVille, N.D.
"Between the incredible weather challenges and the market impacts of the COVID pandemic, these have been difficult times for our state's cattle ranchers," Rorvig said. "We appreciate RMA's decision to grant some flexibility for the utilization of cover crops on prevented plant acres, which will be helpful in addressing some of these issues, and the senator's steadfast efforts in carrying our request to the decision-makers."
The two major state farm organizations, North Dakota Farmers Union and North Dakota Farm Bureau, had praise for the USDA decision.
Mark Watne, North Dakota Farmers Union president, said the USDA decision to move the date to Sept. 1 in some counties will provide relief to ranchers struggling to meet their feed and forage needs.
Pete Hanebutt, North Dakota Farm Bureau director of public policy echoed the same sentiment.
"We're pleased to have some relief for those farmers and ranchers who were adversely impacted by the weather events of last fall and this spring," Hanebutt said. "It's great to have a Secretary of Agriculture who is willing to listen to North Dakota leaders regarding the usage of cover crops for forage during this regional predicament."
North Dakota counties allowing early prevented plant harvest include: Barnes, Benson, Bottineau, Cass, Dickey, Eddy, Foster, Grand Forks, Griggs, Kidder, La Moure, McIntosh, Nelson, Ramsey, Ransom, Rolette, Sargent, Sheridan, Steele, Stutsman, Towner, Traill, and Wells.