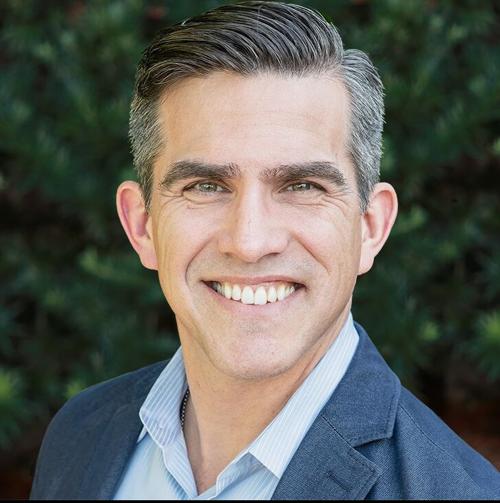 U.S. agriculture has been on a bumpy ride these past few years as turmoil on the political landscape has escalated. Black swan market events brought about by trade wars and a world sweeping pandemic have left many in the industry just trying to catch their breath.
Looking ahead to 2021 and the possibility of an entirely new administration, Brian Philpot, CEO of AgAmerica, a leading non-bank agriculture lender, says that in all reality, the agricultural industry isn't sitting that bad.
Sure, things looked a little bleak when COVID first arrived on U.S. soil and the uncertainty surrounding the sickness brought on panic from the masses, but as time has gone on, U.S. producers have yet again waded through worst-case scenarios.
"I think we all need to take a step back and realize we are fortunate to be in agriculture as opposed to some of these other businesses. I'd sure rather be in agriculture with the fundamentals we have, then in an office space in New York City," Philpot astutely pointed out.
Supply chain disruptions early on during the pandemic sent ag commodity markets tumbling, but thankfully, Philpot emphasized, people never stopped eating during the pandemic. Food is a rather inelastic product, meaning no matter the variables associated, consumers will still buy food.
Internationally, events have played to the favor of U.S. producers, as well. China continues to feel negative pressure from the ongoing African swine fever outbreak plaguing their pig population, forcing China to look to the U.S. as an agro-food supplier. More recently, drought in South America has led to positive upticks in U.S. commodity markets, as well.
The unknowingness surrounding COVID's initial arrival is also waning, Philpot noted. A vaccine is said to be on the way rather soon and with trade and prices normalizing again, there is light at the end of the tunnel.
"While we might not feel bullish, I don't think we need to be so cautious to think we are in bearish territory. We've got COVID relief, we've got the vaccine (coming), so 2021 should be a year of recovery for many sectors," Philpot stated.
2021 has the potential to present many changes, but Philpot explained this is ever more the reason for agricultural producers to be poised to go on the offense. Opportunities in 2021 will be waiting for those who are willing to grasp them, even if it means thinking outside the box.
Shortly before Thanksgiving, President-elect Joe Biden named former senator, secretary of state and presidential candidate, John Kerry, as Special Presidential Envoy for Climate, solidifying the fact that climate will be a top agenda item for his administration. Rather than being apprehensive of climate reform, Philpot challenges producers to learn more about climate policies so they can be more versed in the potential opportunities.  
"Climate reform doesn't always mean a loss to the producer. There may be ways and programs to enhance your operation and make more money," he added.
Rural infrastructure has been noted as another possible administration focus point for Biden, according to Philpot. Better access to broadband and the push for 5G capabilities in rural settings really presents some positive things for U.S growers. This again could present some monetary opportunity for landowners as new 5G towers will have to be placed somewhere.
With a political rebirthing of agriculture set to happen at the U.S. Capitol, now is time for producers to act as a bridge of consistency moving forward. Like always, calculated business decisions and strategic marketing will be a grower's best ally in the times ahead. Agriculture has been, and will continue to be, America's backbone.